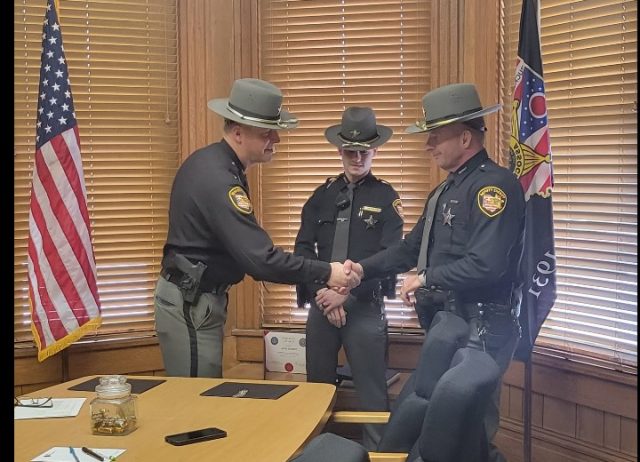 Madison – Two Madison Deputies were awarded major awards after jumping into action when they found a home on fire.
Deputy Mike Stone and Deputy Dominic Parks were awarded The Buckeye State Sheriffs Association Life Saving Award for their actions.
 The Life Saving Award is for sheriff's office employees directly responsible for saving a human life.
On October 19th, 2022, Deputy Stone and Deputy Parks were on patrol around Darby Drive in Jefferson Township when they noticed smoke coming from a resident's home in the area. They notified dispatch and began to check around the residents at which time a male was found still inside. Entry was made and the male was escorted out. He then advised deputies that his wife was still inside. Entry was made back into the residents and the female was located and escorted out of the home.