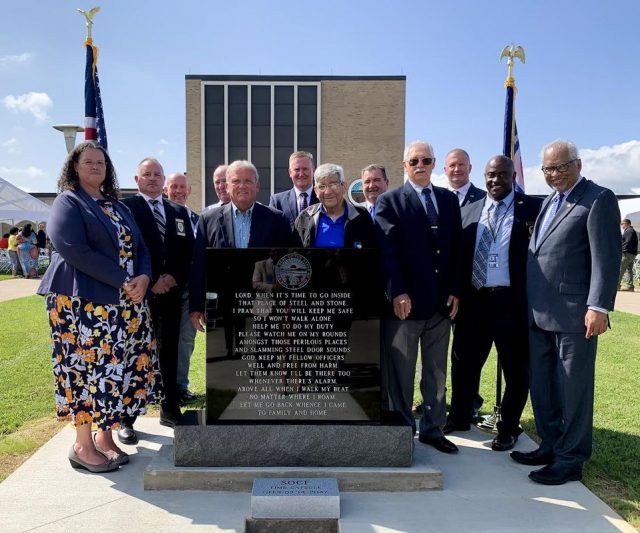 SOUTHERN OHIO – A celebration of 50 years of operation occurred today at the Southern Ohio Correctional facility.
Current and former employees gathered in Lucasville to celebrate the 50th anniversary of the Southern Ohio Correctional Facility. The ceremony included the unveiling of a new monument dedicated to past and present employees at the facility.
The facility opened in 1972, has a total acreage of 1,625, and a total staff of 638. The facility can house over 1,200 people.
Photo left to right – Director Annette Chambers-Smith, Regional Director Donnie Morgan, retired Managing Director Ed Voorhies, retired SOCF Warden Phil Kearns, retired Assistant Director Steve Huffman, Assistant Director Stu Hudson, retired SOCF Warden Harold Carter, Deputy Director Ernie Moore, retired SOCF Warden Terry Morris, former SOCF Warden Ron Erdos, Warden Donald Redwood, former Director Reginald Wilkinson.