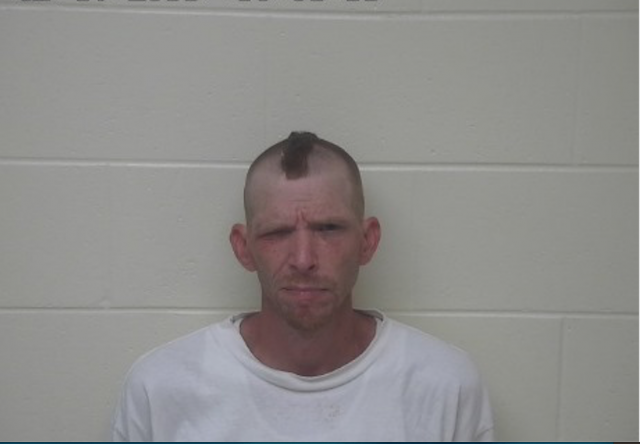 Scioto County Sheriff Marty V. Donini announces that his office received a call on July 13, 2019 from the Lucasville Family Practice located at 10 Thomas Hollow Road Lucasville OH 45648 stating that someone had broken into the storage building and stole several items.
Captain John W. Murphy stated that his detectives have been working on this break in and several other thefts in the Lucasville area from vehicles and yards and it appears that they are all related. Murphy stated that with the help from a resident who lives in the area, and the Southern Ohio Medical Center security department, they were able to obtain a description of the suspect and a vehicle being a blue van. As a result of this information on Wednesday July 17, 2019 in the early morning hours Deputies were able to locate the suspect vehicle at Speedway in Lucasville and detain three possible suspects without incident.
Captain John Murphy stated that after further investigation detectives were able to determine that some of the stolen property had been taken to a pawn shop in Waverly Ohio. This suspect has also been on a bicycle riding around the Lucasville area getting into vehicles and taking items to include credit cards. Additional charges are being presented to the Scioto County Grand Jury as detectives are still gathering surveillance videos.
Arrested was Steven C Weaver age 35 of Lucasville, Weaver has been charged with one count of breaking & entering a felony of the 5th degree and is being held on a $2,500 bond and will appear in Portsmouth Municipal Court on July 18, 2019. The other two suspects were released after being questioned pending further investigation.
Captain John W. Murphy stated the quick arrest was the result of the detectives, deputies and the community working together to continue keeping our neighborhoods safe, and he encourages anyone with suspicious activity in their neighborhood to call the Scioto County Sheriff's Office.
This is still an ongoing investigation and anyone with information should contact Detective Matt Spencer at 740-351-1092 all calls will remain anonymous.