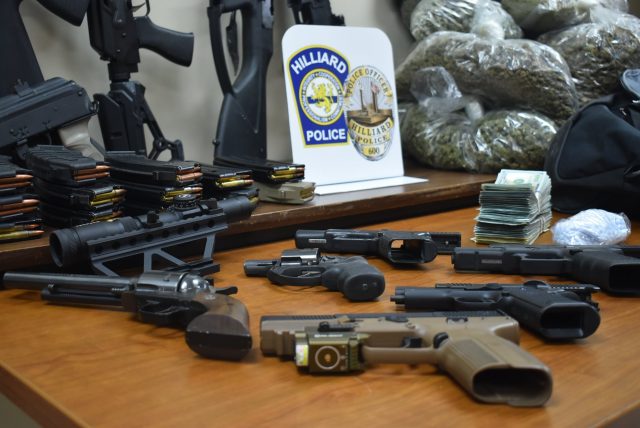 FRANKLIN COUNTY – More than $35,000 of opioids and a dozen guns are off the streets following an investigation by the City of Hilliard Division of Police.
Search warrants were conducted at three area residences Jan. 20 as part of the investigation. Officers seized 12 guns, including AR-15 and AK-47 rifles, and thousands of rounds of ammunition. One of the guns was stolen from Pennsylvania.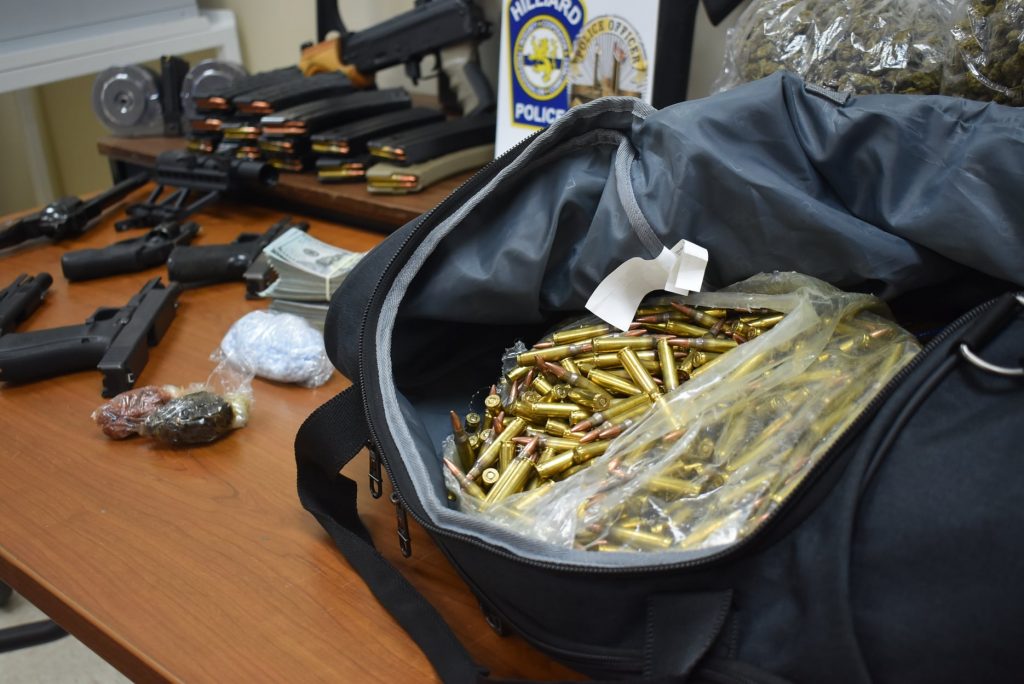 Police responded to one of the residences, located at 5029 Cloudberry Pass in Columbus, on the report of shots fired at the door in November 2021.
During this week's search, police uncovered nearly 900 pills of Oxycodone Hydrochloride, an opioid commonly known as Percocet, which is considered more than 50 times the bulk amount of the schedule II-controlled substance. Police estimate the pills have a street value of more than $35,000.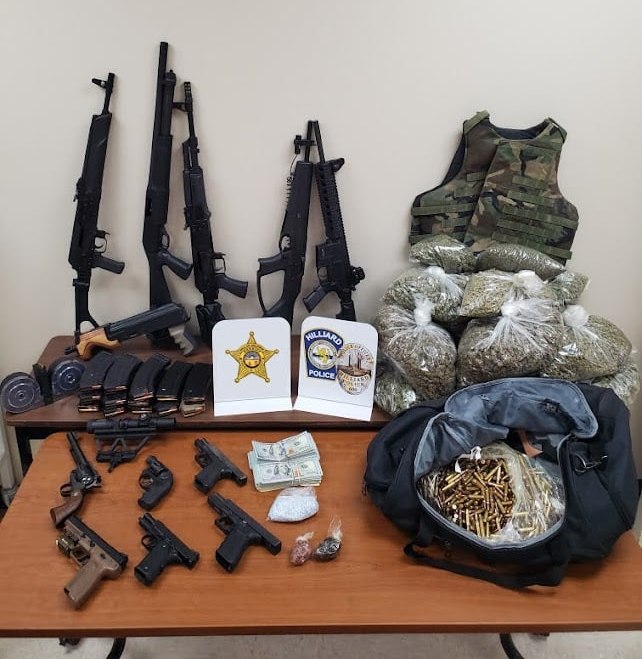 "Opioid overdoses are a leading cause of death in our society, and drug dealers profiting from sales play a major role in that," said Hilliard Chief of Police Eric Grile. "Removing these dangerous drugs from our community not only curbs crime but saves lives.
"The investigation uncovered more $42,000 in cash and $4,000 in cryptocurrency, a form of digital currency. More than 15 pounds of marijuana and dozens of THC edibles and cartridges were also seized.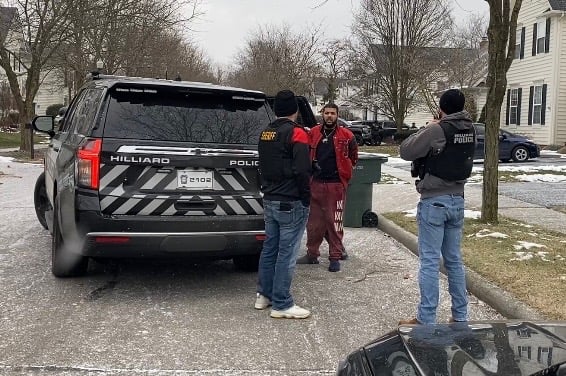 Mario Graves, 31, of Columbus, has been charged with first-degree felony trafficking. Additional charges are pending.
The investigation was conducted in partnership with the Franklin County Sheriff's Office, which serves alongside HPD in the Heroin Overdose Prevention & Education (HOPE) Task Force. Established in 2016, the task force combats the opioid epidemic with a multi-pronged approach: enforcement, education, and prevention
"A successful collaboration between the Sheriff's Office and Hilliard police resulted in a significant seizure of illegal weapons and narcotics," said Franklin County Sheriff Dallas Baldwin. "We hope this case sends a loud message to anyone who thinks they can get away with seeping poison into our neighborhoods. We are watching and we are coming for you."The investigation is ongoing.