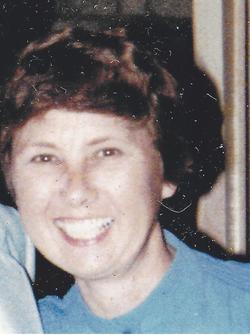 Loretta Kayter Berrigan, resident of Circleville, Ohio died on Tuesday, September 5, 2017 at age 86.  Born in Cupar, Saskatchewan on June 22, 1931.  Loretta was a 1949 graduate from Niagara Falls Collegiate High School in Niagara Falls, Ontario, and received her R.N. degree in 1952, from St. Joseph's School of Nursing in Hamilton, Ontario.  She was an accomplished clothing designer and talented seamstress; her work included creating costumes for the Tecumseh Outdoor theater production in Chillicothe, Ohio.
Loretta was a faithful member of St. Joseph's Catholic Church in Circleville.  She was formerly active in the local garden club, the canasta club and bridge club; she loved to golf, ski and travel.  Most of all, she loved her family and was beloved by all for her gentle and fun-loving personality.
Loretta was preceded in death by her parents, Julia and Joseph Kayter, two sisters, Annetta and Bonita Kayter, and her son Kevin Berrigan.  She is survived by her childhood sweetheart and husband of 63 years, Paul Joseph Berrigan; her sister Jo Ann (John) Fedor, daughters Dianne and Kathryn Berrigan, sons David, Gregory (Andrea Contino), and Terry (Kim Mapes) Berrigan, granddaughter Sarah (Joshua) Holt, grandsons Joseph Berrigan, Samuel (Lindsey Whitaker)  Buchanan-Berrigan,  Ryan (Emily Edwards) Berrigan, Colin Berrigan, Andrew (Miranda Gerace) Berrigan, Gregory Michael Berrigan, and Adrian Berrigan; great-granddaughters Isabella Buchanan-Berrigan, Esme Holt, Phoebe Holt and great grandsons Tyler Berrigan, Jackson and Cooper Buchanan-Berrigan.  A family celebration of Loretta's life will follow at a later date.  Wellman Funeral Home, Circleville is handling the arrangements.  Online condolences can be made to www.wellmanfuneralhomes.com.