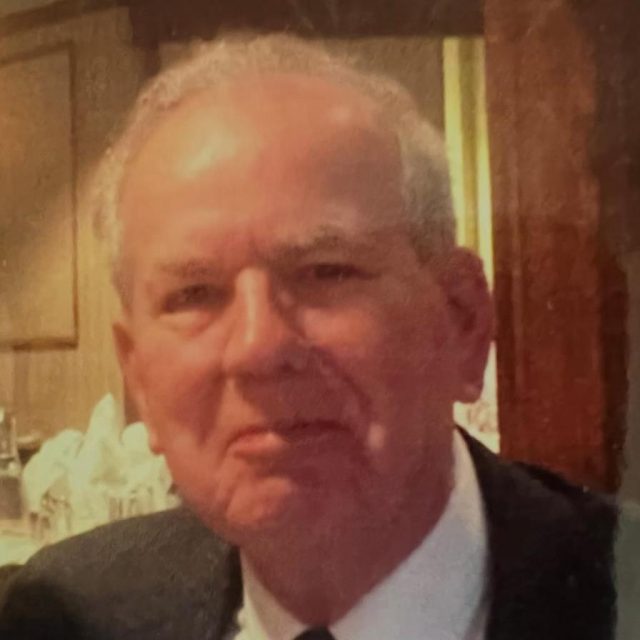 Paul L. Sarchet, age 85, passed away on March 28, 2023 at Maplewood at Cuyahoga Falls. Born in Cambridge, Ohio to the late Rolland Sarchet & Pauline Kirkbride. Beloved husband of the late Kay F. ( Trischler) Sarchet; dearest father of Misty ( David) Burney and Todd ( Brenda) Sarchet; loving grandfather of Megan ( Jake) Brown, Daniel ( Polly Horne) Burney, Katie Burney, Ryan ( Denise) Sarchet, Taylor ( David) Schumacher, and Austin Sarchet; great-grandfather to Aycen, Brown, Liam Sarchet, & Isaac Sarchet.
Paul graduated from Muskingum College with a BA degree in education in 1959 and earned his master's degree in government from The Ohio State University in 1964. Paul worked his entire career in the Circleville School System. He began his career as a social studies teacher at Circleville Junior High where he also coached junior high football and basketball. After just 3 years in the classroom, Paul was named CHS assistant principal and athletic director until 1966 when he was named CHS principal. He served on the Central District Athletic Board from 1972-1986 and was a state board member of the Ohio High School Athletic Association from 1977-1979. He retired as CHS principal in 1989.
Visitation on Monday, April 3 from 12-1pm at Bundy-Law Funeral Home, 120 North 11th Street, Cambridge, Ohio. Service at 1pm with Pastor Jeff Bergeson and burial to follow at Guernsey Memorial Gardens, Cambridge, Ohio. In lieu of flowers, donations may be made in memory of Paul to "Maplewood Holiday Fund", Maplewood at Cuyahoga Falls, 190 West Bath Rd., Cuyahoga Falls, Ohio 44223. Paul's family would like to thank the staff of Maplewood at Cuyahoga Falls & Serenity Hospice for giving him such wonderful care. Paul's online guest book may be viewed and signed a www.bundy-lawfuneralhome.com.