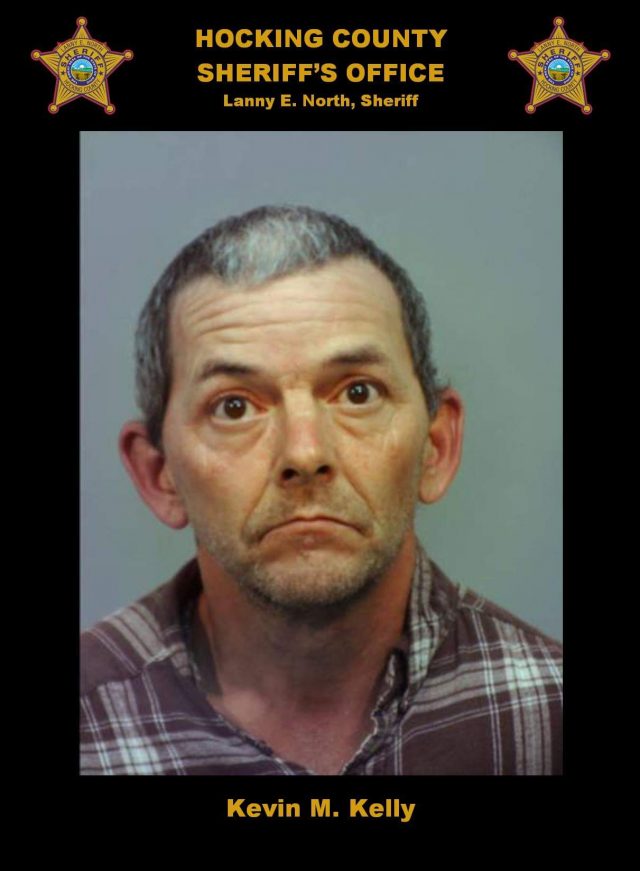 Mugshot credit to Hocking County Sheriff's office.
Per a press release on the Hocking County Sheriff's Facebook
On the evening of Thursday, September 12th, Hocking County Sheriff's Office Deputies working the security detail at the Hocking County Fair were informed of a male who was allegedly propositioning juvenile females for sex. Information was also received that the same male might have inappropriately touched another juvenile female.
Fearing for his safety, the alleged suspect walked to the Sheriff's Office security building at the fairgrounds because witnesses and family members began following him around the fair in an attempt to confront him over the incidents.
Deputies gathered as much information about the incident that they could and contacted detectives to assist with the investigation. The suspect was detained and transported to the Sheriff's Office to be interviewed.
Sheriff's Office Detectives and an Investigator from Hocking County Children Services worked into the early morning hours interviewing victims, witnesses and the suspect. Based on statements and other evidence, they were able to establish probable cause to make an arrest.
Kevin M. Kelly, 46 of Logan, was charged with one count of Importuning, a Felony of the 3rd Degree. The degree of the charge was increased because the alleged victim was less than 13 years of age.
The investigation is still ongoing and additional charges are likely to be presented to the Hocking County Grand Jury at the conclusion.
Based on witness statements, investigators believe there may be additional victims or witnesses. The Hocking County Sheriff's Office encourages anyone with information to contact detectives at 740-385-2131.