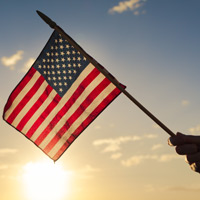 Logan OH- Gerald Ray Campbell, age 81 of Logan, Ohio passed away on Friday, December 25, 2020 after a brief illness at his residence.
Born March 18, 1939 in Gallipolis, Ohio, he was the son of the late Charles Addison and Hazel Isabelle (Martin) Campbell.
Gerald was a US Navy veteran of the Korean Conflict. He was a retired truck driver with a 50-year career and was a member of the Teamsters Union Local #654.
Gerald is survived by his loving wife, Millie Ann (Saunders) Campbell; one daughter, Tiffany Love (Rafael) Campbell; four sons, Gerald Ray Campbell Jr., William Christopher Campbell, Thomas (Heidi) Price, and John (Ashley) Price; nine grandchildren, Heather (Eddie) Schaffer, Haley Keller, Annie Price, Brody Price, Gabriel Price, Elijah Price, Emily Price, Phoebe Price, and Abigail Price; and two great-grandchildren, Macie Schaffer and Ava Schaffer. Gerald is also survived by fourteen brothers and sisters; Charlene (Bill) Jones, Ronnie Campbell, Charles Campbell, Ruthie Campbell, Nettie Schrader, Carolyn (Larry) Hobbs, Jim (Mary) Campbell, Fred Campbell, Libby (Donnie) Trussel, Nellie Haley, Wanda Spencer, Drenda Campbell, Donnie Johnson, and Tammy Coates; and very good friends, Jeff Wooten, Pat Million, Dennis Campbell and Bill Gemienhardt.
Besides his parents, Gerald was preceded in death by his stepson, Chuckie Stuart; brother, Roy Clark; and best friend, Bobby Adkins.
Funeral service will be held at 1 p.m., Monday, December 28th, 2020 at the Roberts Funeral Home, Logan, Ohio with Reverend Rick L. Bennington officiating.
Burial will be in New Fairview Memorial Gardens in Good-Hope Township, Hocking County, Ohio.
Friends may call from 11 AM until time of service Monday at the Funeral Home.
Guests are required to follow current COVID-19 guidelines, wear masks and practice social distancing.
The family of Gerald would like to give a special thanks to the Fairhope Hospice and Palliative Care, Dr. Charles Keller and Dr. Mobusher Mahmud.  Gerald believed every word they said, however….he didn't always follow their advice!