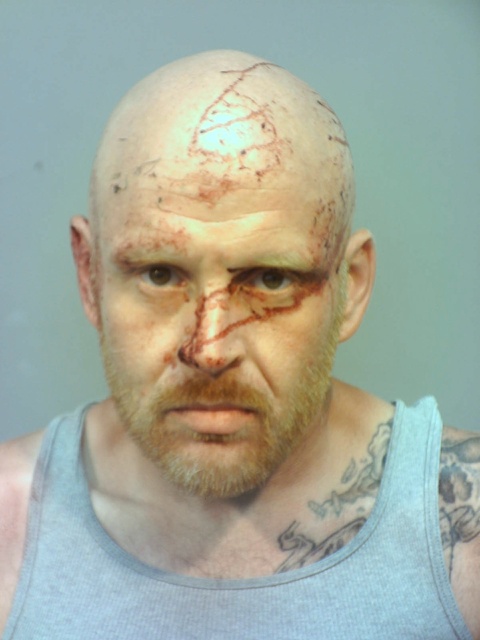 Logan OH- According to a police report obtained by Scioto Post, officers were dispatched to Pizza Hut in regards to an alarm activation.
When officers arrived on scene they found a red four door vehicle parked at the businesses front door and then the driver started the engine. Officers commanded the driver not to move and that's when he took off, accelerating quickly to speeds of 50mph through the parking lot.
The officers engaged in the pursuit were lead out SR664 and down some side streets before the subject wrecked into a parked vehicle while attempting to pull in a driveway. The vehicle became pinned between the parked vehicle and a tree as the driver kept the wheels spinning. An officer approached the driver side of the vehicle yanking the door open in an attempt to apprehend the man. The driver kept trying to reach to the underneath of the passengers seat as the officer struggled to handcuff him.
The officer pulled his service weapon as the man kept resisting arrest and eventually used the non lethal butt end of the pistol against the drivers head and was able to place cuffs on him as another officer assisted.
Drug use is suspected in the cause of this incident.
Subsequently, 37 year old William S Shiells of Columbus was arrested and transported to SEORJ facing several charges.