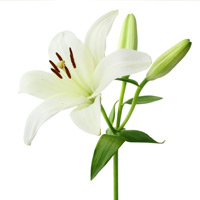 Logan OH- Anna Virginia Gerken, age 94 of Logan, Ohio passed away on Thursday, December 3, 2020 at Logan Care and Rehabilitation Center.
Born September 2, 1926 in Washington Township, Hocking County, Ohio she was the daughter of the late Arnett Glen and Pearl Alice (Spears) Sellers.
After graduating from White Cross Hospital School of Nursing in 1947 as a registered nurse, Anna became a member of the Red Cross serving in the U.S. Cadet Nurse Corps during World War II. She went on later to obtain her Bachelor of Science degree in nursing from Ohio University. Anna had worked for over 20 years as a County Health Nurse in Hocking County and over 20 years as a nurse for the Logan General Electric Plant. Anna continued to be a very active volunteer for the American Red Cross and was celebrated as a Red Cross Hero for her dedication to the local Red Cross Chapter. Community involvement was a large part of Anna's life and among many other things, she is remembered for teaching mother and childcare classes, safety courses, and giving swimming lessons.
Anna is survived by two sons, Jeffrey D. (June) Gerken of Leland, North Carolina and Charles A. (Fabiola) Gerken of Logan; one daughter, Melinda Gerken of Syracuse, New York; seven grandchildren; three great-grandchildren; one sister-in-law, Lillian Richards of Eastlake; and numerous nieces and nephews.
Besides her parents, Anna was preceded in death by her husband, Richard Charles Gerken (2001); one son, Thomas "Thom" Henry Gerken; two brothers, Paul and Howard T. Sellers; and sister, Mary Sellers.
Due to the pandemic, a celebration of Anna's life will be held at a later date.
The family suggests that contributions in Anna's name may be made to the American Red Cross, P.O. Box 37839, Boone, IA 50037 or send flowers to someone who may need some cheer.
Arrangements by Roberts Funeral Home – Logan, Ohio.
Letters of condolence may be left at robertsfuneralhomelogan.com