Nearly 30 students from four schools competed in a chess tournament hosted at Logan Elm High School on March 25. The students from Logan Elm High, McDowell Exchange, Adena High, and Bloom Carroll High clashed over the boards for five rounds.
Adena's Nathan Ramsey won the top section, Under 1000. Logan Elm's Brock Caplinger and Hunter Huhn took First Place in the Under 600 and Under 300 sections, respectively.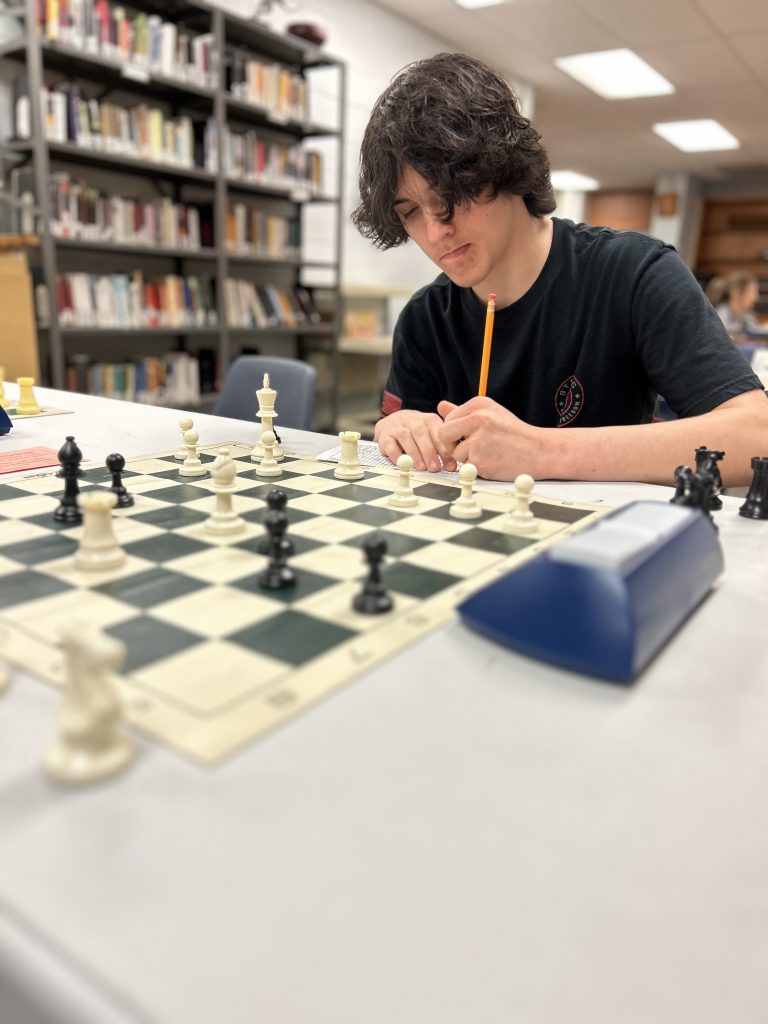 Players were divided into three sections based on their skill levels to pit similarly skilled players against each other and encourage novice players to participate. Per tournament standards, students notated their games.

"We planned this event to give students the opportunity to compete against new students," said Matthew Forte, Logan Elm Chess Club Advisor. "Anyone can learn chess and we have seen all kinds of students start playing and enjoying the game."

The Logan Elm Chess Club has grown substantially this school year with students meeting after school to play and attending several tournaments. A key ingredient in helping them prepare to compete was a grant from the Logan Elm Education Foundation that provided funding for quality chess timers and accessories.

On May 13 Logan Elm High School will host a scholastic tournament open to all students grades 6 through 12. More information is available at https://www.columbuschessacademy.org/tournaments/2023_logan_elm_hs.