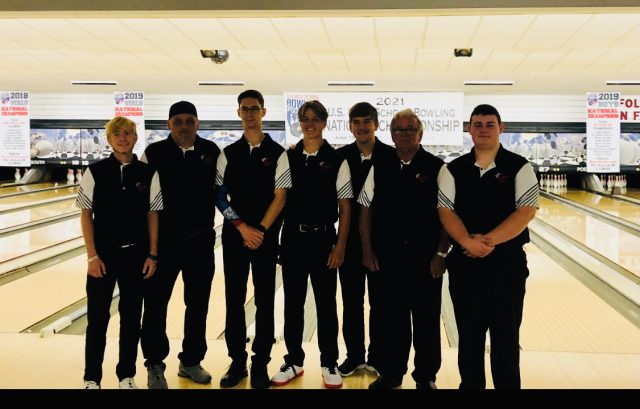 PICKAWAY – The Logan Elm boys bowling team competed with more than 200 elite bowlers across the country  in the U.S. High School
National Bowling Tournament. The event was three days of high-level bowling including team and singles events hosted at Poelking Lanes in Dayton, Ohio.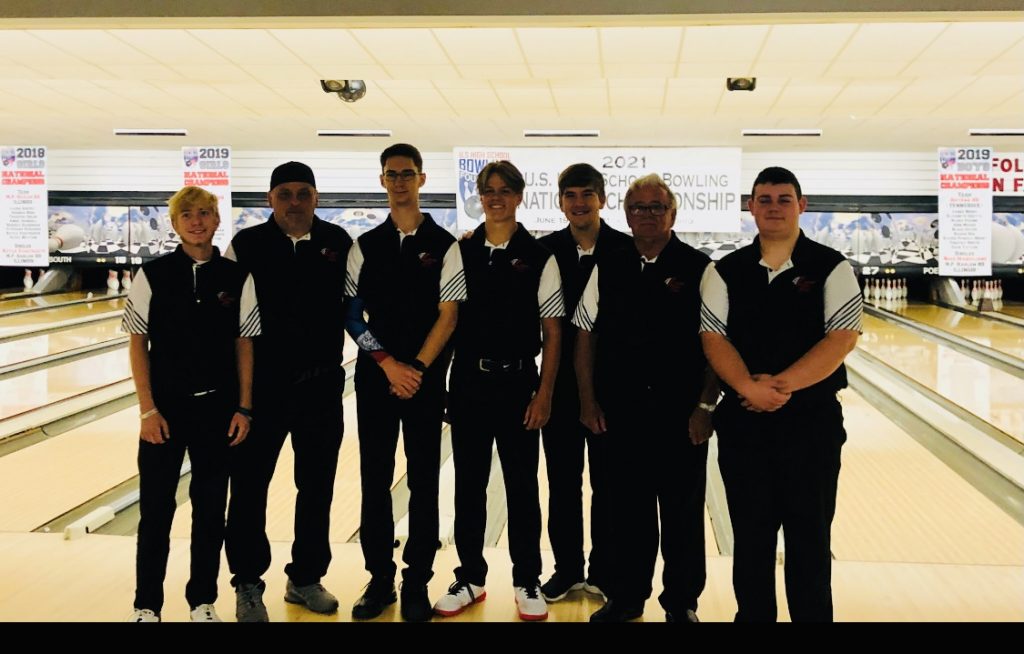 (Chance Tatman, Coach Ron Cheadle, Lance Berard, Caden Mack, Ian Berger, Coach Sam Shaw, Bryce Baltzer)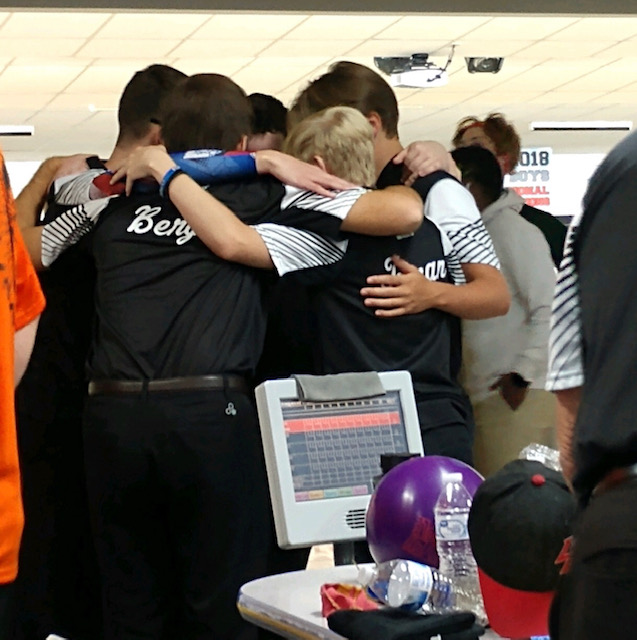 The Braves bowled a 2921 total pinfall in the team event and finished at 30 in the nation.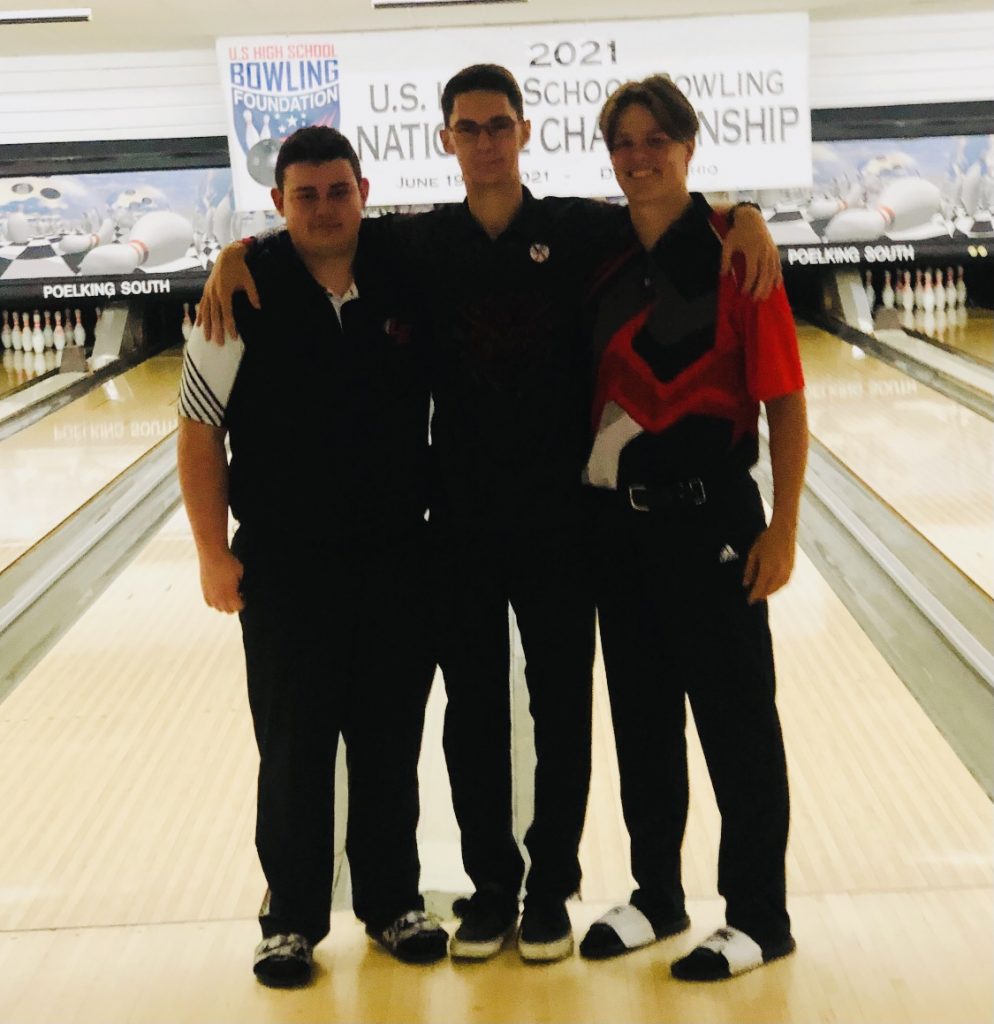 Bryce Baltzer, Lance Berard and Caden Mack each advanced in the singles competition to the survivor round 1. Baltzer bowled a 718 series Berard following with a 699 landing them 110 and 119 in the nation. Mack bowled a 792 and moved on to survivor round 2. He ended with a 1133 series and finished at 62 in the nation.
Next years event will be held in Louisville, Kentucky.