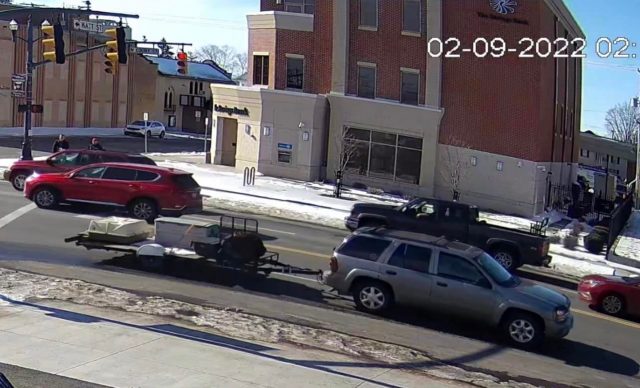 CIRCLEVILLE – Yesterday a grey-colored SUV was heading northbound on Court street and came in contact with two vehicles then sped away.
Now two vehicle owners are looking for an ID on the vehicle so they can file a claim.
The vehicle is described as a late model chevy SUV it was hauling a trailer at the time of the collision as in the photo that was taken shortly after the crashes.
Cash reward has been offered by one of the victims in the crash for proper ID.