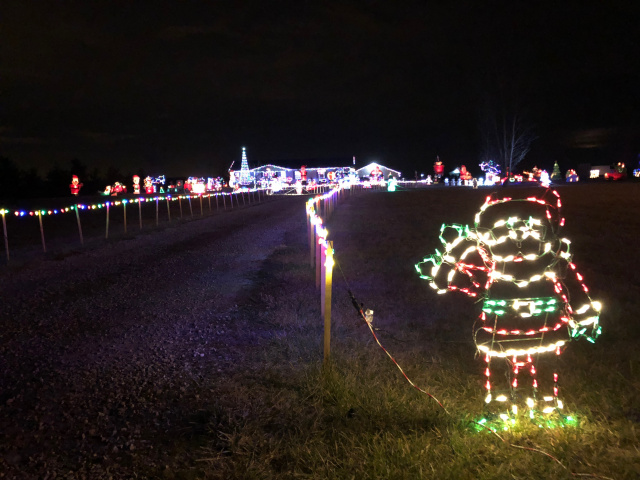 CIRCLEVILLE – Outside of town where there are no streetlights and no business lighting, there is a beckon of light in the darkness.  Joe and Carrie Cutis located at 5950 State Route 56 West, love Christmas and decorating for it.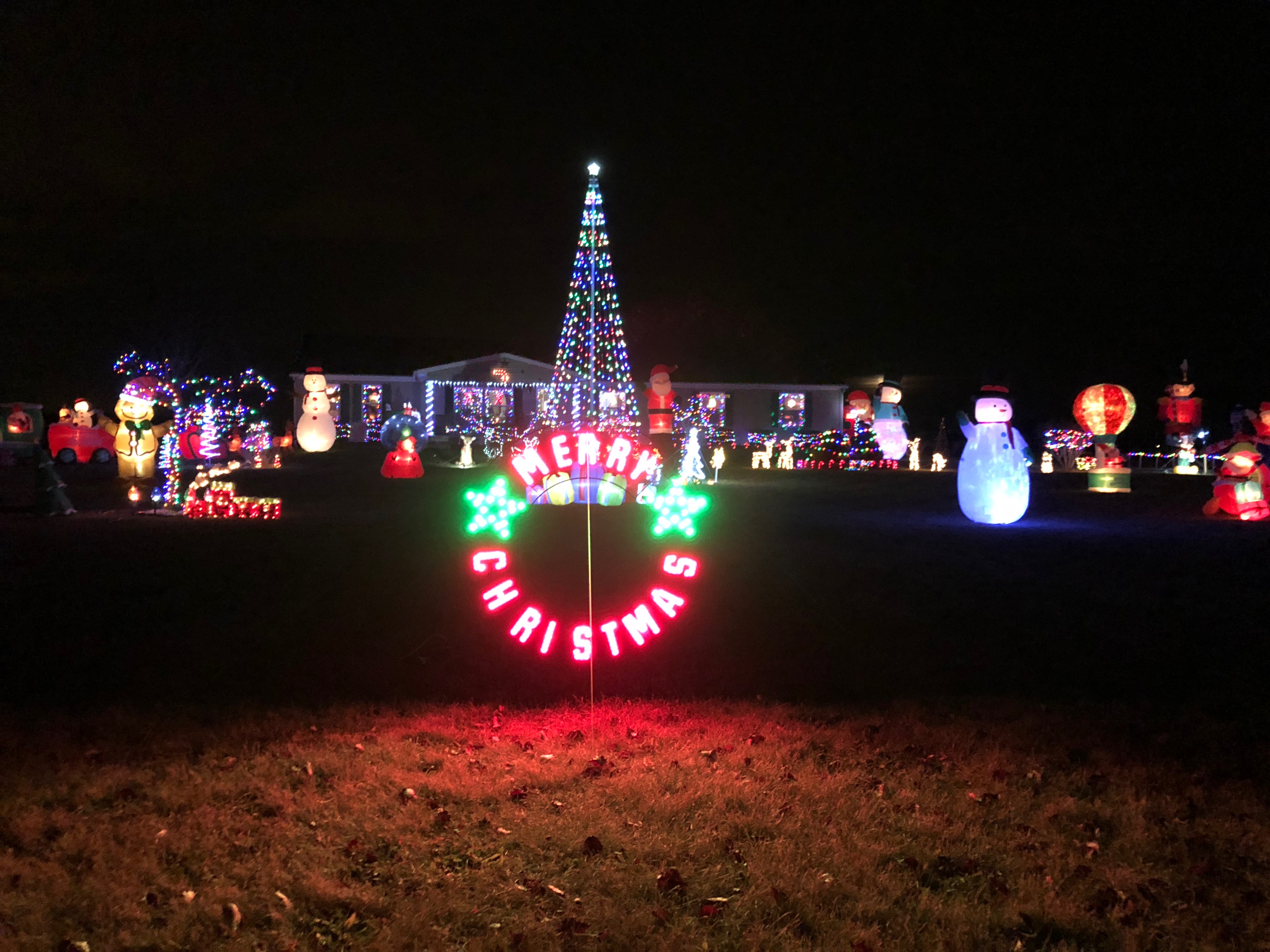 "We start decorating on November 1st, with the plan to be done by Thanksgiving.  This year it only took two and a half weeks to set up, because Joe had some time off work.  We have over 40 inflatable decorations.  We usually buy a lot of our decorations after the season and get them on clearance,"  said Carrie.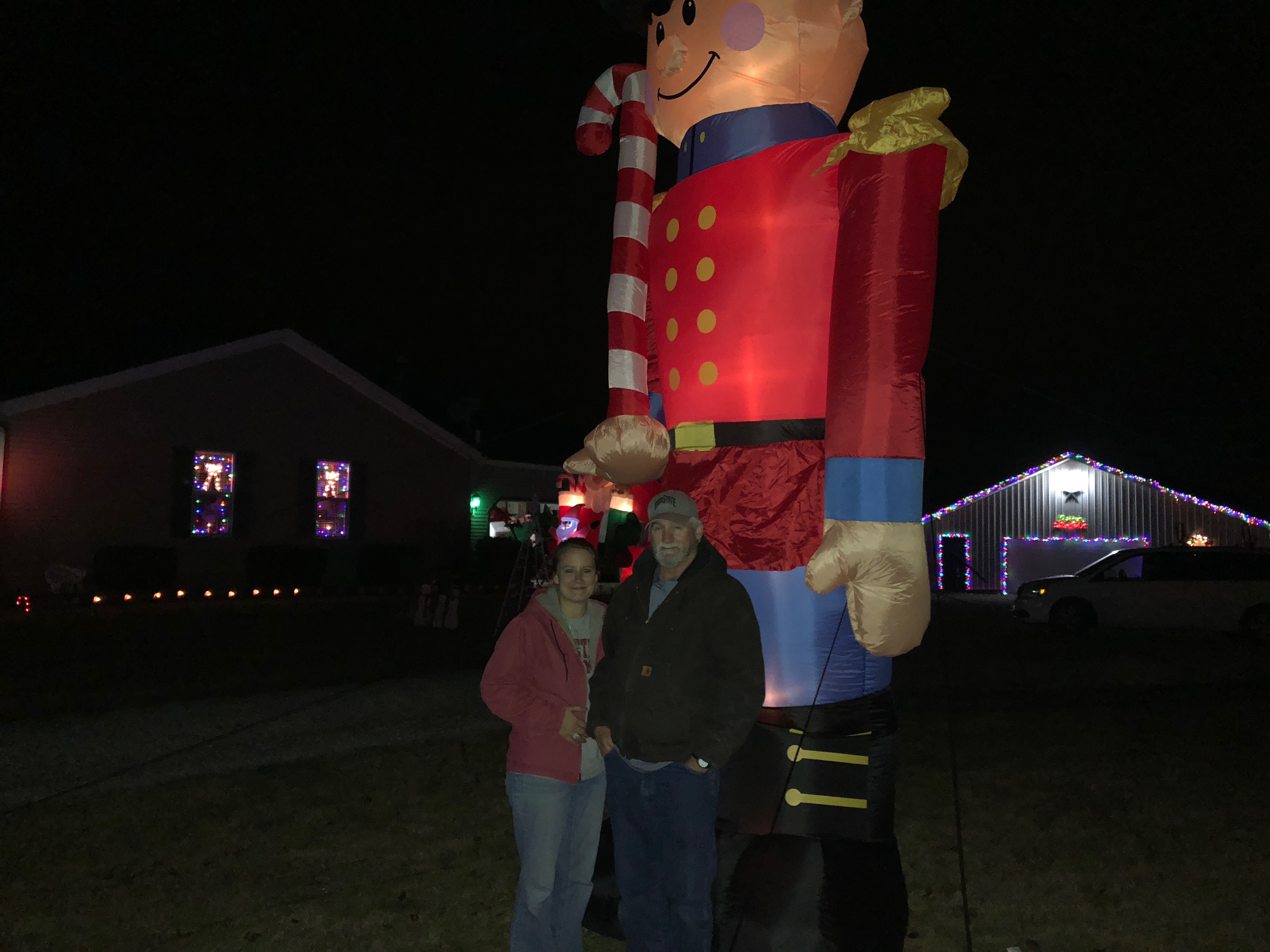 "The biggest issue is the wind, I pay attention to the weather forecast everyday.  The giant inflatables like the Nutcracker being 16 feet tall are really susceptible to wind and they can be damaged really easily.  So if its a windy day we don't set them up.  Sometimes inflatables break down and we fix them or replace them," said Curtis.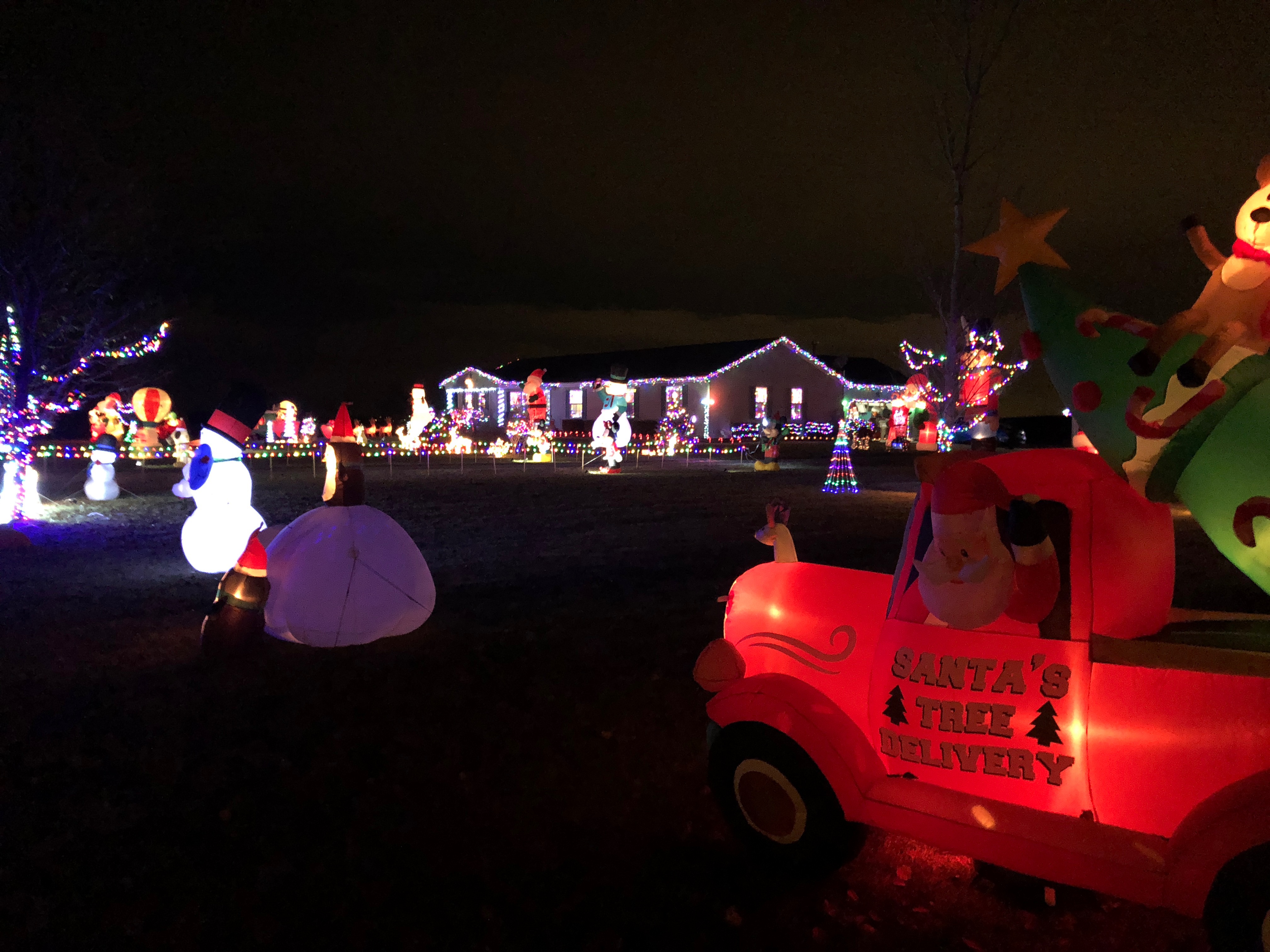 "We turn the lights on at 5 and turn them off at 11:30. If its windy the inflatables will not be on, we have them on a separate switch.  We don't mind if you drive up the driveway to check all the lights out you can turn around easy at the end. We have a lot of people who stop in the road and thats dangerous.  Just please don't get out and walk around in the yard.  We have lots of strings and electrical cords that you could get hurt easy or damage things," said Curtis.
- Advertisement -
"We've done this for 3 or 4 years now and every year we just add to it.  We use about forty dollars more in electricity a month.  Last year we converted over to 100% LED so that led to us having a savings of 15 dollars for more lights as the year before.  So its not as bad as a lot of people think,"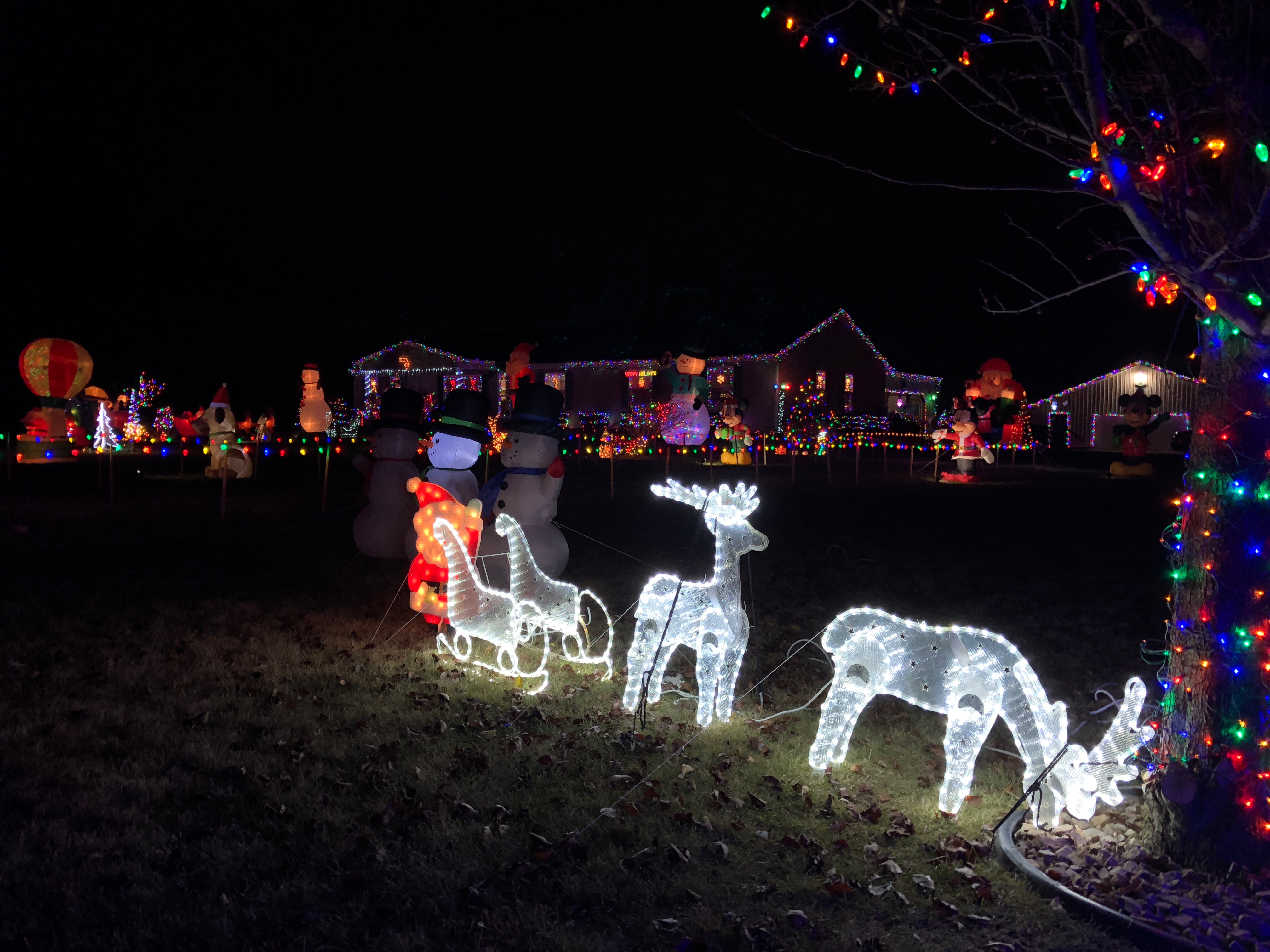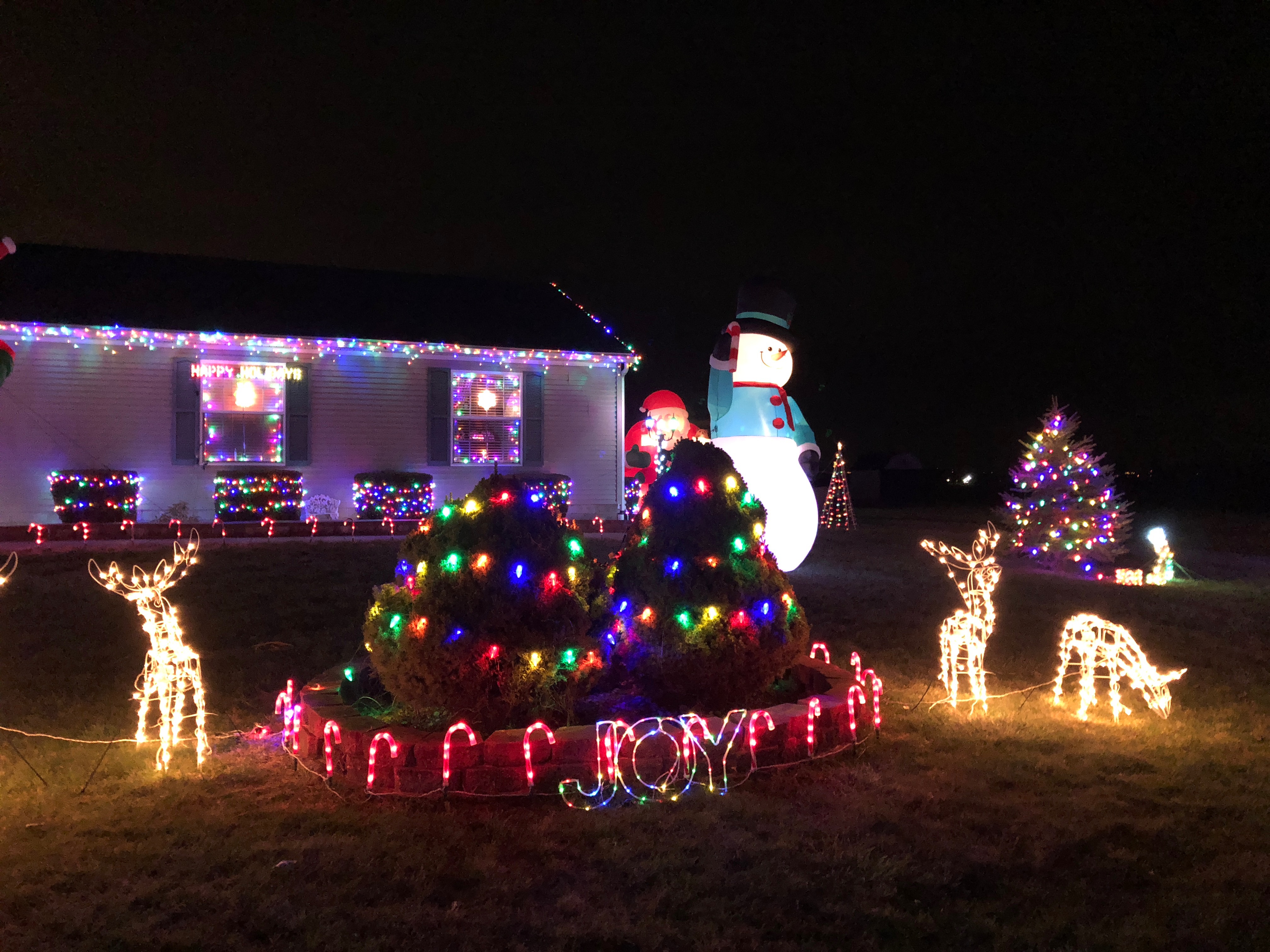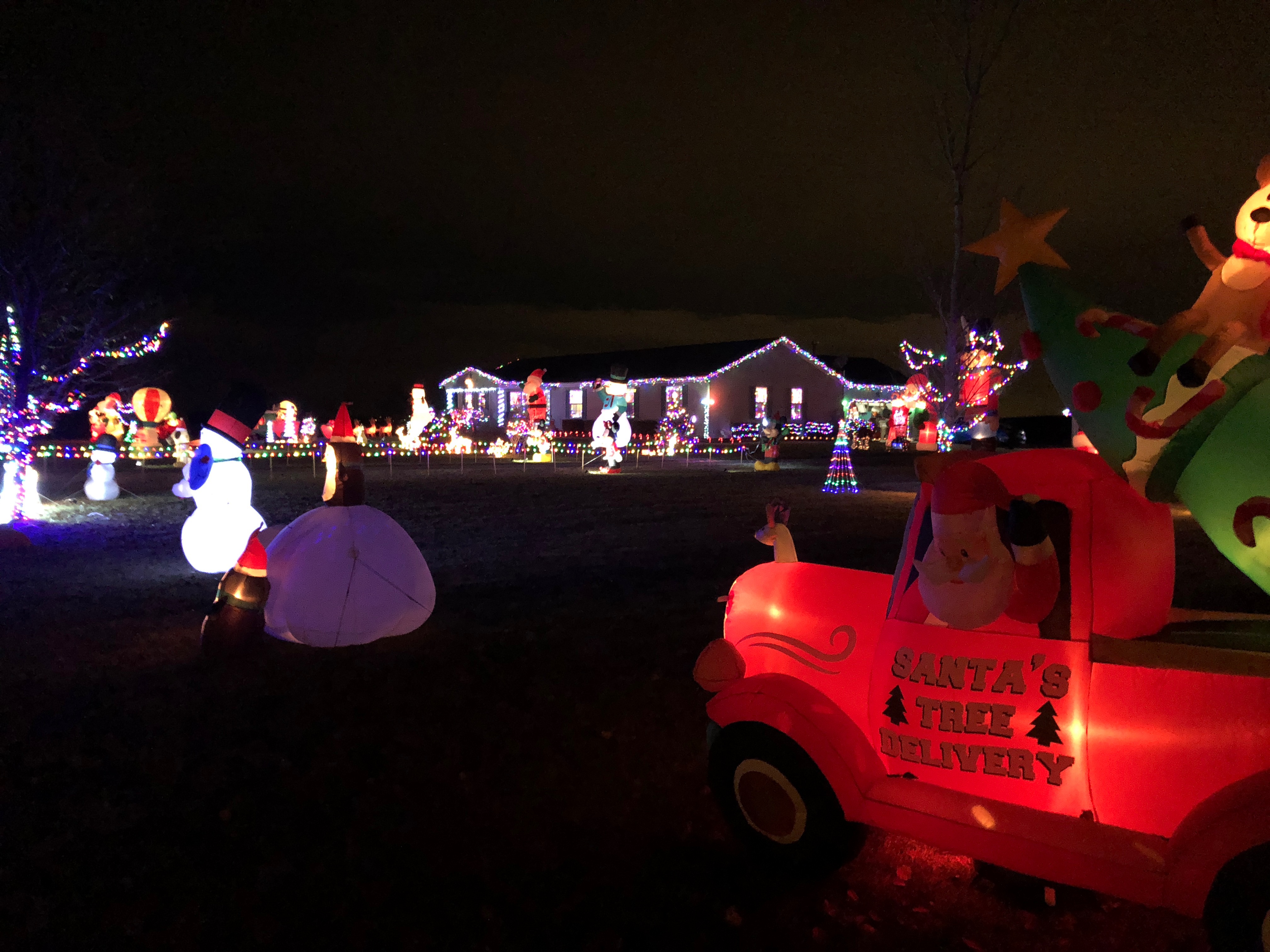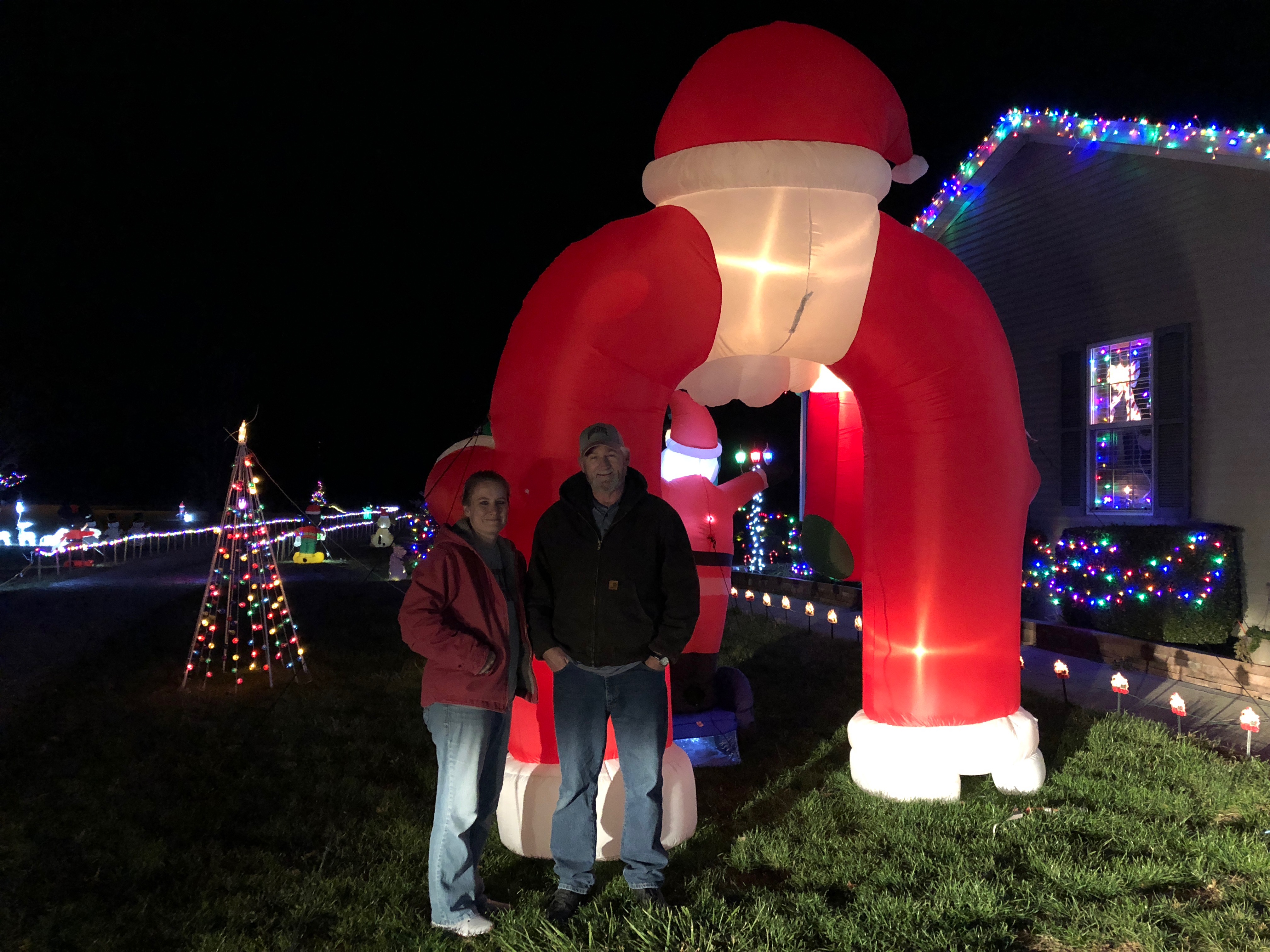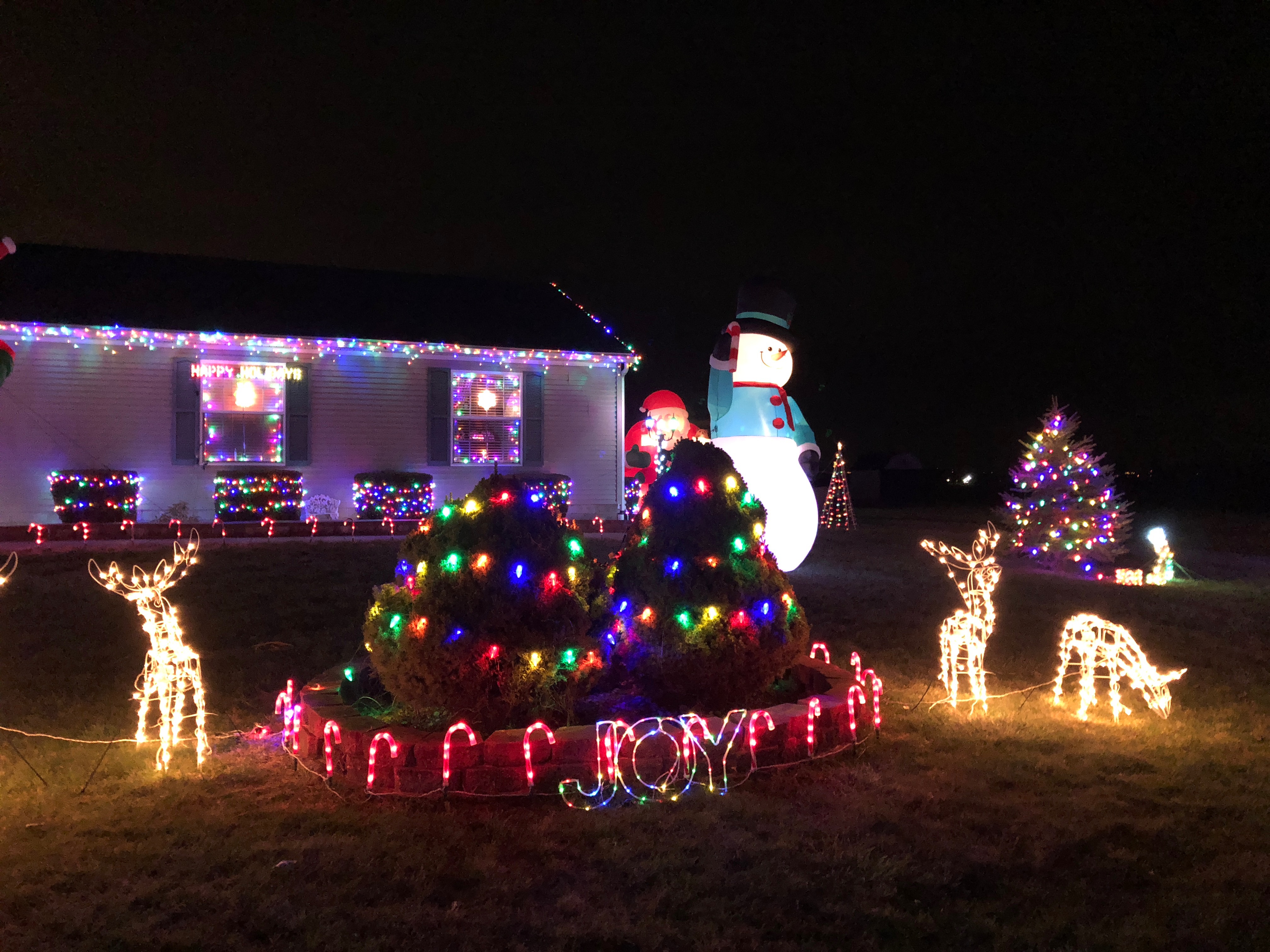 Joe and Carrie Curtis