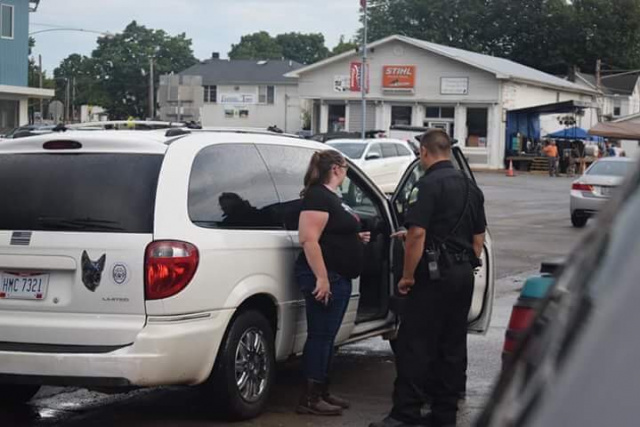 LAURELVILLE – Kyle Bickel a police supporter and news enthusiast set up a unique way to propose to his girlfriend Katie Kurtz.  Kyle and Katie met on POF (plenty of fish) an online dating site for singles.  The couple had been dating for about a year and the special proposal happened on the anniversary of their original date.

"She's great, she's always there for me, always helping me, our similarities are uncanny.  We both enjoy the same Food, even how it's prepared. We both are into law enforcement and are police supporters, we are both attempting careers in law enforcement.  Katie went to school for public safety and Kyle has his degree in law enforcement.  Both are aimed at working for the public in the future. Currently, both Kyle and Katie work at AAA together, Kyle is in the field and Katie is dispatch.
Kyle asked the Laurelville police departments police chief Pennie Stack to help him out in the fun proposal.  "The original set up was supposed to be two cruisers and four officers.  It ended up being the whole force, I think everyone wanted to be part of this occasion with us and I'm happy Laurelville police were a part of this," said Bickel.