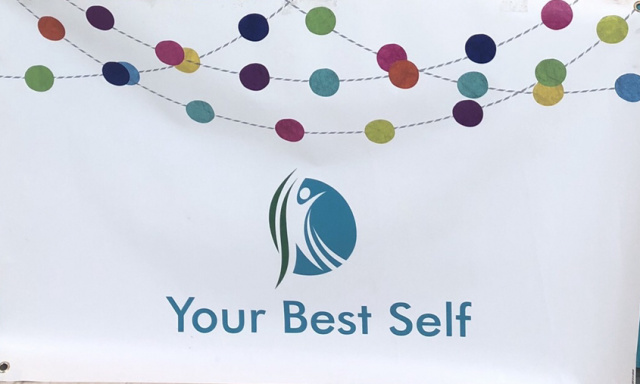 PICKAWAY – Your Best Self also known as YBS, is a small start up 501(c)3 non profit located in Pickaway County, Ohio. Our mission is to help people with various disabilities and life barriers become the best version of themselves. We do this through providing life and social skills, mentorship and coaching, all while promoting community inclusion.
Your Best Self was founded by Circleville resident, Carrie Martinez in September of 2017. Carrie has always been an advocate for people with disabilities, but after working with high school aged students with disabilities, she saw a need for providing additional skills and social opportunities for these young adults after graduation. Inclusion has progressed in many ways in our schools, but we have more opportunities for inclusion in our community.
While YBS is still a young non profit, we have already been able to make an impact on wonderful people in our community. One of the stand out stories is around Austin Gaines. Austin was non verbal until the age of 7 and without a full vocabulary until 8th grade. Carrie knew him from school and thought he may like to share his story at our People of Pickaway event. So he
was asked to be our keynote speaker. He had never done anything like that before but he jumped in to try. With a bit of coaching, he wrote and prepared his own speech He knocked that speech out of the park! A standing ovation and not a dry eye in the house! Austin found his calling in that moment. A year later Austin is now a part of Toastmasters (a public speaking
club), is starting a Self Advocacy program, on the Advisory board of YBS, and is making huge life changing adult decisions on his own. While we already knew Austin was a rock star, we
were honored to give him a platform and help him to see in himself what we all knew was there.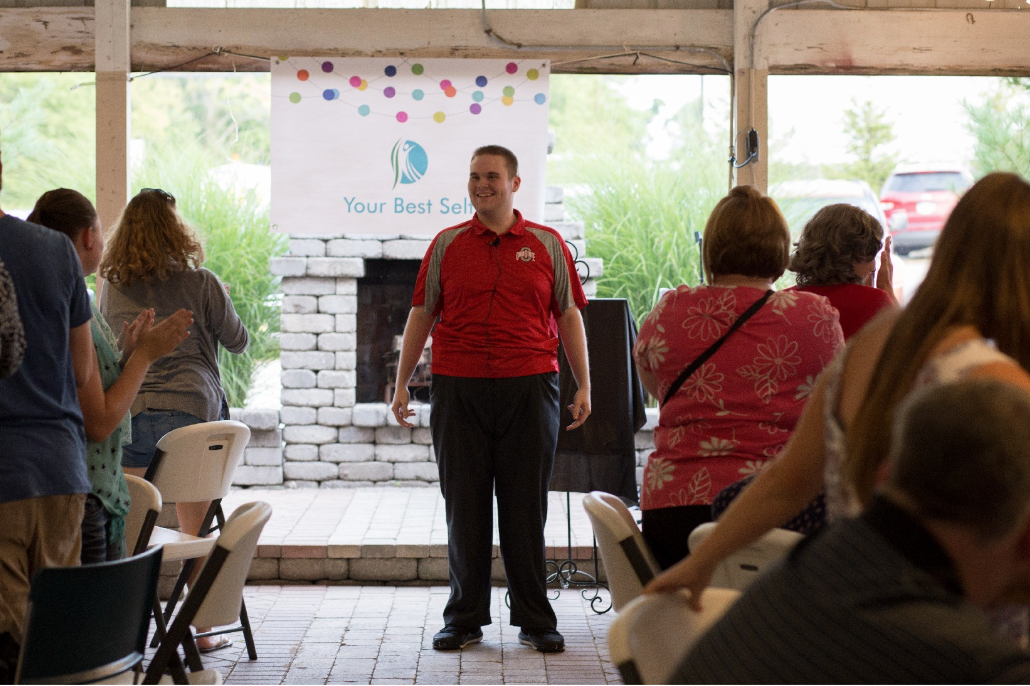 AUSTIN GAINES RECEIVING A STANDING OVATION AFTER HIS SPEECH.
Your Best Self is currently working on both one on one coaching as well as small group
workshops for skill such as Basic Cooking Skills, Healthy Relationship (Dating), Money
Management, Hygiene and Dress, and more.
In addition to these skills, Your Best Self hosts community wide events throughout the year.
Earlier this Spring they hosted a Kindness in the Community Scavenger hunt. Participants went
all over downtown Circleville following clues and participating in various acts of kindness along
the way. Many families said it was great fun and looked forward to the next one. This event was
geared to all ages and abilities. One family stated their teenage son with Autism really took to
the Acts of Kindness and spent the rest of the weekend looking for opportunities to help his
neighbors.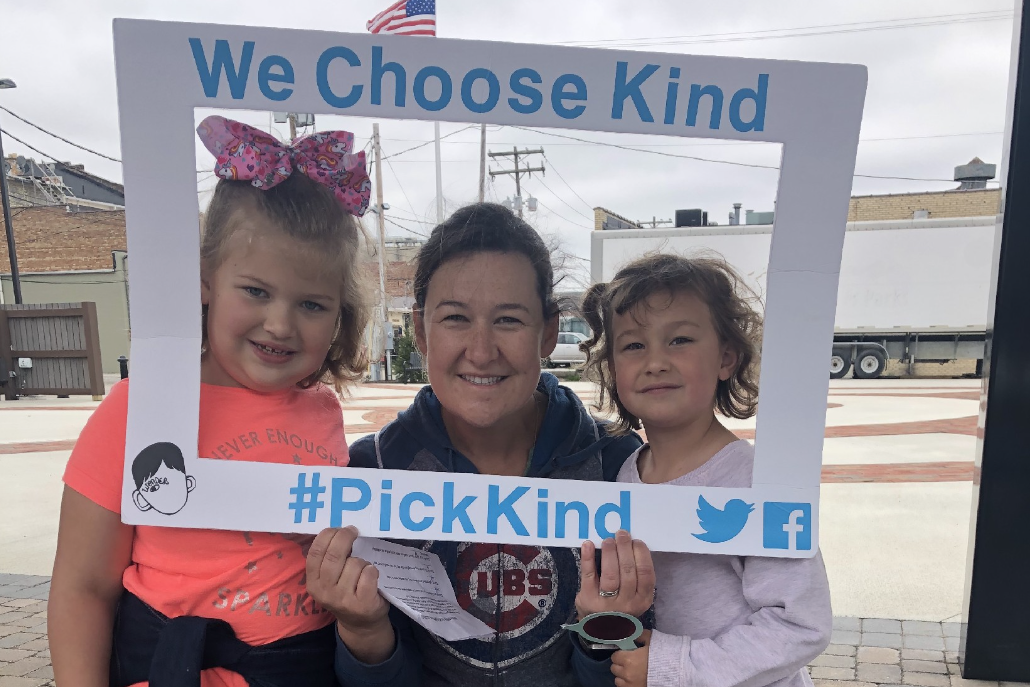 THE BILCHAK FAMILY AT THE KINDNESS IN THE COMMUNITY SCAVENGER
HUNT.
The biggest YBS event of the year is The People of Pickaway event. This event is a night of inspiration and inclusion. Individuals are nominated as the unknown gems of our community. After learning about their dreams and goals through an interview process, YBS designs a custom professional photo shoot depicting them as their best self. For example if they dream of being a Chef, they are turned into a Chef. These images (after the magic of photo editing) are then made into poster sized prints and unveiled at the event when YBS presents The People of Pickaway. The goal in this event is to inspire these individuals to work on being their best self, no matter what challenges or barriers may be in their lives. We also encourage each other to focus on what we all have in common rather than only seeing our differences. This event is held at Rhoads Garden Center and also serves as the largest fundraiser of the year for YBS including a silent auction and a Wine Pull. The event is September 12th at 6:30. Tickets are a $25 or more donation.
For more information on YBS or to keep up with events, like and follow us on Facebook or Instagram. You can also subscribe to our newsletter at www.ybstribe.org.
To order tickets online:
https://www.eventbrite.com/e/people-of-pickaway-tickets-
68017956539
Tickets can also be ordered directly through a board member.
Email Carrie Martinez at [email protected] with
any questions.