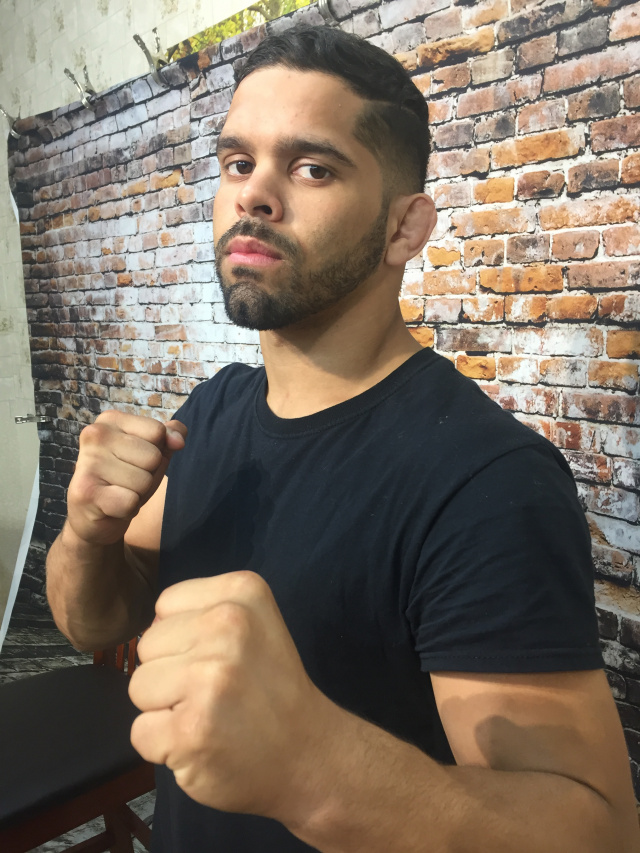 Nate Otero just won his second amateur MMA bout. With quick skills he tossed an armbar on his opponent and tapped him out within a minute of the fight, it was over as fast as it began.  Nate grew up in Circleville and went to Circleville City Schools where he was on the wrestling team and has always been athletic. Nate loves Gant's pizza and says Gant's has supported him in the past by coming to his fights.
- Advertisement -
Nate's first fight was done by referee stoppage of the fight after he took his opponent to the ground with a right hook, with the second being a tap out with a arm bar.  Who knows how Nate will take out the next one but as he says he will do what he needs to do. He isn't sure about where his next fight is, as it may be in Nebraska or in Illinois, and could be as soon as late September.
Nate says he trains 3 times a day, saying some days it's "grueling." He keeps focus on his family and friends to make it through. "What motivates me is my family and friends," said Otero.  "Circleville means a lot to me, it taught me community. "I want to give back to the Circlevile community, I look forward to that. I would love to fight here also if they would allow it."
To keep up with "Nasty" Nate Otero you can follow his Facebook: Nate Otero MMA, Instagram: Nastynatemma135, twitter: Nate Otero_145. Nate is looking forward to his next bout in a month or two, as the date has not been officially announced.
Special thanks to fightcardent.com for the teaser video of Nate Otero's May 25th Fight.