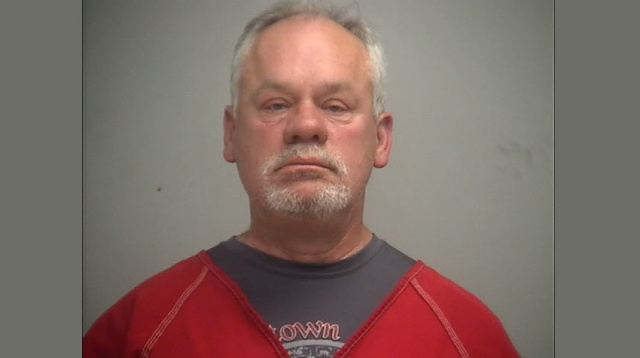 CIRCLEVILLE – Developing story.
At approximately 4:30 PM, according to eyewitnesses, plain-clothed Circleville Police Officers apprehended a local man, James W Stangle II, near the intersection of East Main Street and Lancaster Pike in Circleville.
He was booked at the Pickaway County Sheriff's Office, and charged with Soliciting (2907.24), and Loitering to engage in solicitation – beckon to, stop, or attempt to stop. (2907.241(A)(1))
According to their website, Jim Stangle is listed as a Lead Elder at New Life Church in Circleville.

The New Life Church administration was contacted but had no comment at this time. We are working with the Circleville Police Department to get more information about the arrest.