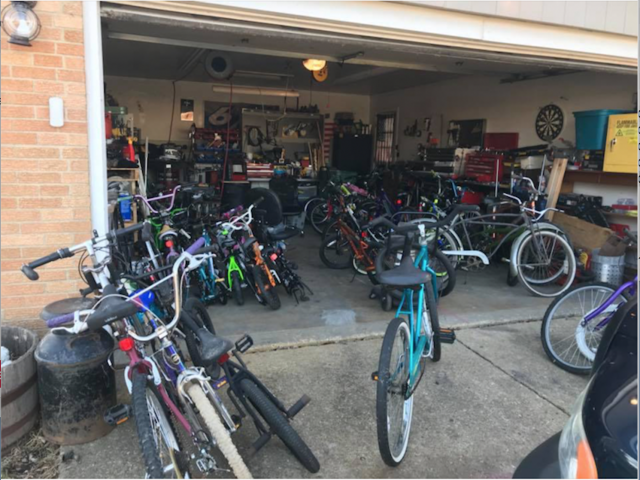 CIRCLEVILLE – Cory Hunt nicknamed "The Bike Guy" started collecting used kicked to the curb bicycles a few weeks ago. "I'm an avid bike rider and my neighbor saw a post in a Logan Elm Village group on Facebook which is where we live. She posted about a bike where a neighbor set bikes out to the curb and thought I would be interested in them. So I picked them up and that's when I came up with the idea, they were really nice bikes just needed a little TLC, said Hunt.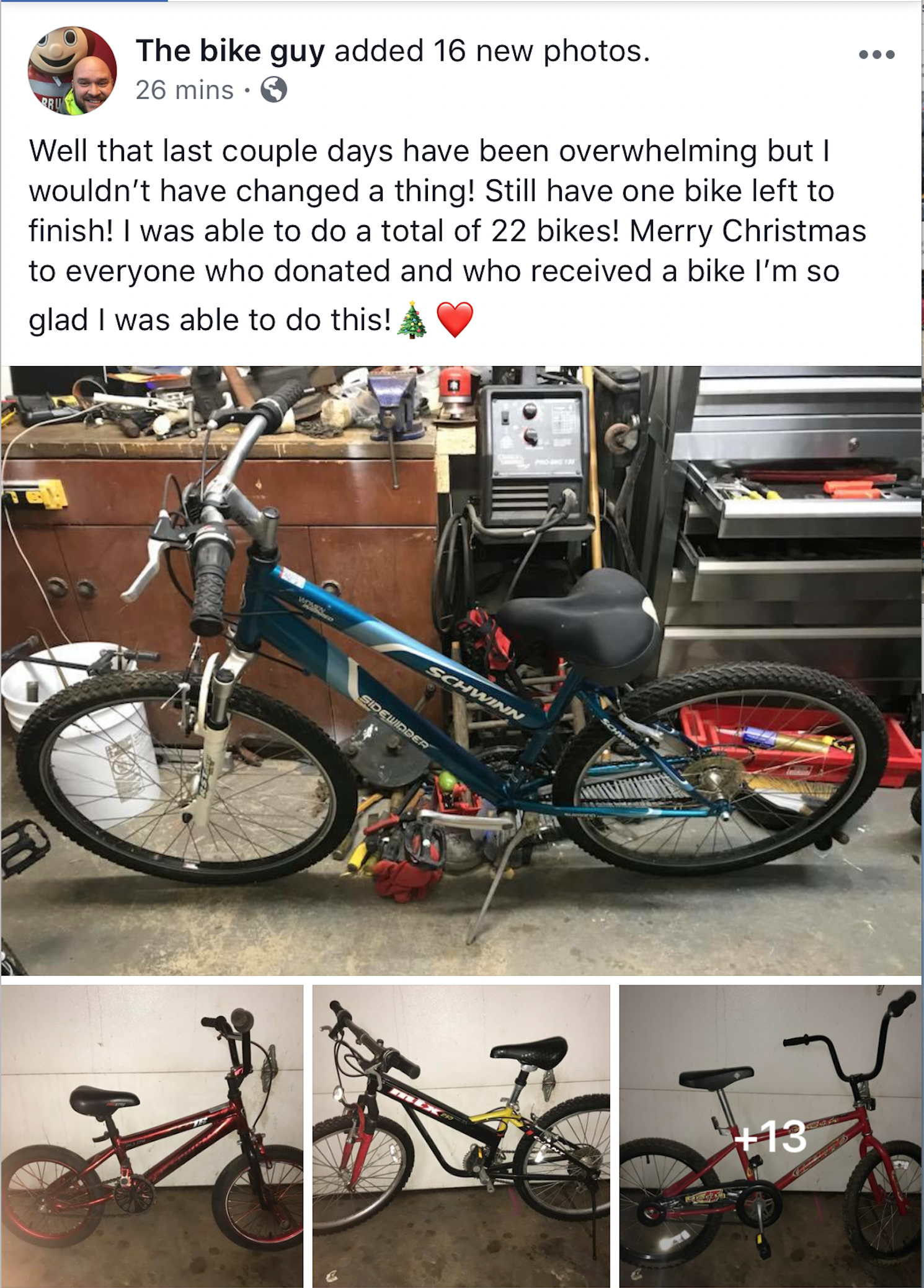 "Things just took off from there. I've been getting the word out through social media under Bike Guy Facebook group. I get the bikes mainly from Facebook so far.  I post on the buy sell and trade groups and have had probably over a 100 bikes donated. Some were just good for parts but that is good too so I can fix up other bikes. I was able to give out 23 bikes for Christmas. I plan on working on bikes throughout the year and donating them to anyone in need."
- Advertisement -
"I guess the one thing I would ask especially with kids getting new bikes for Christmas. Please think about donation for a child that doesn't have one throughout the year or next Christmas please don't throw the old ones away or let the scrap guy pick them up. I can get them and give them TLC and give to another child."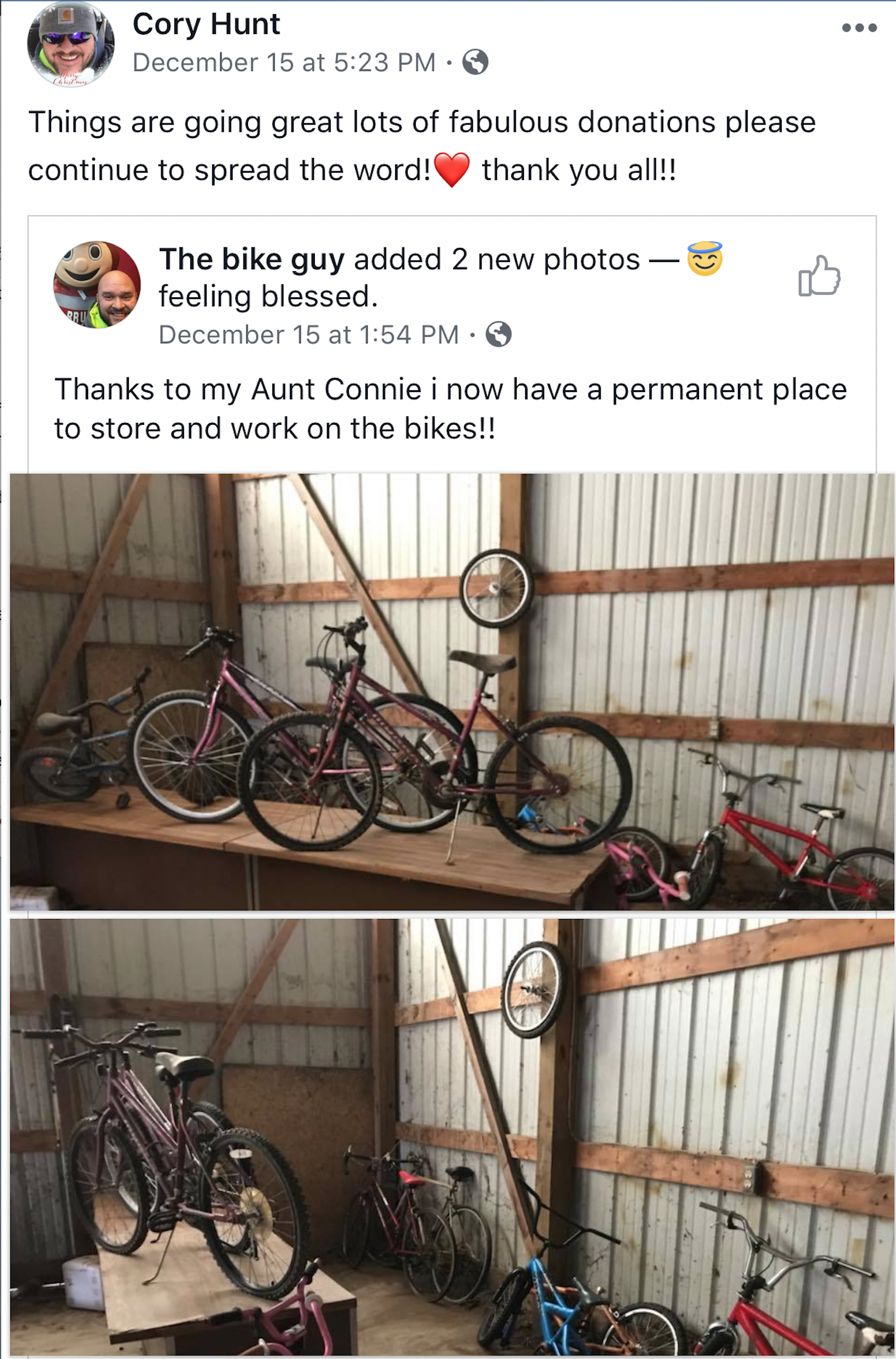 "The only business I contacted so far is play it again sports in grove city they donated a little girls bike and a bunch of parts! I had 2 total strangers leave me money on bikes they donated with cards. I don't like to ask for money because you always have someone who is going to say what's he really doing with the money! I took pictures of the parts I bought and posted so everyone new of the generosity of others! I have one bike left that I'm working on for a young man with special needs it a 3 wheeled bike that me and 2 of my friends went in together and bought so I will be working on it throughout the night! My 14-year-old son Cj was my helper through all of this I think he learned a very valuable lesson about paying it forward and you don't need to have money to help make a difference in someone's life," said Hunt.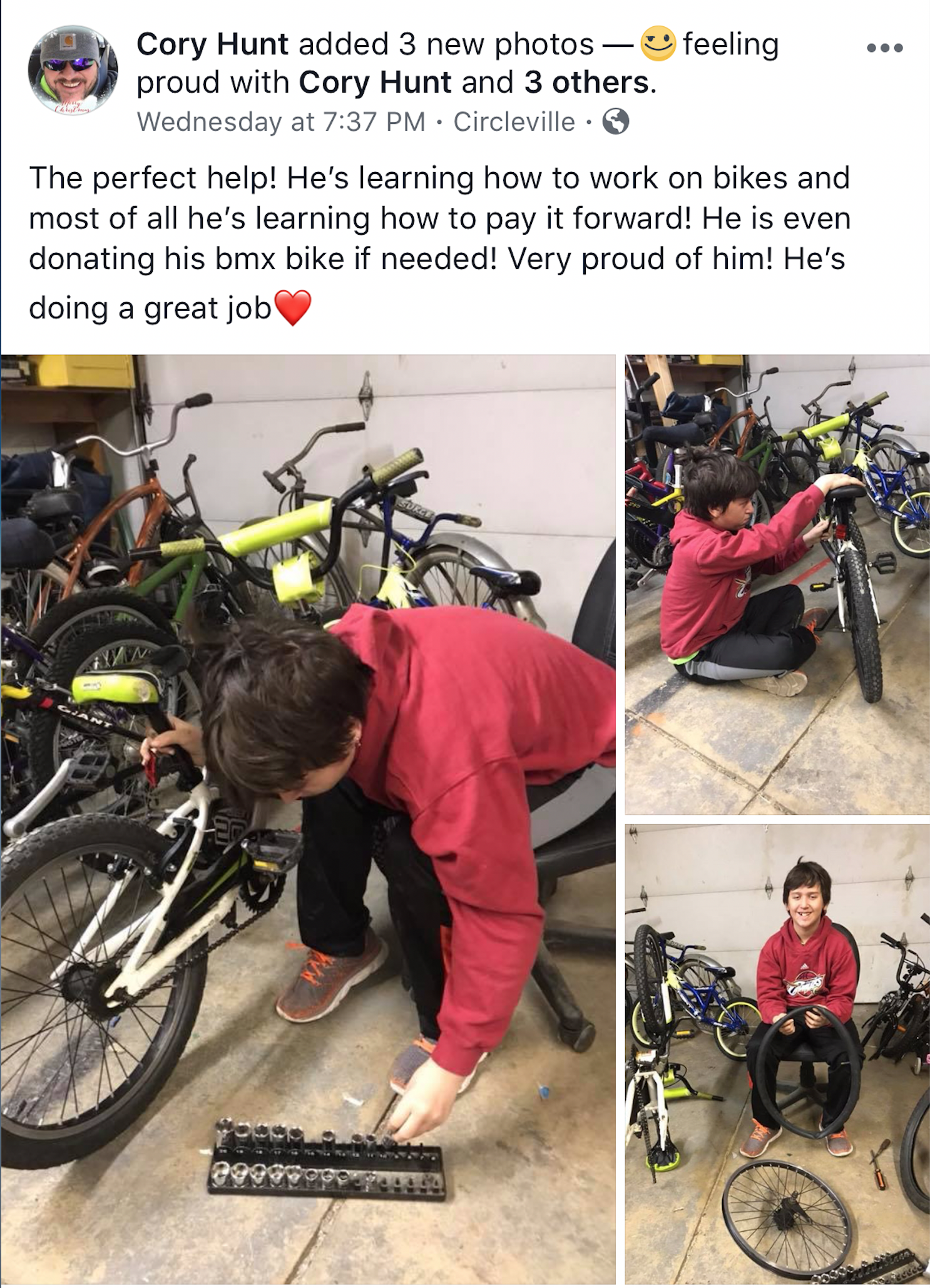 To donate a bike or to be more involved join Cory's Facebook group The Bike Guy on Facebook.