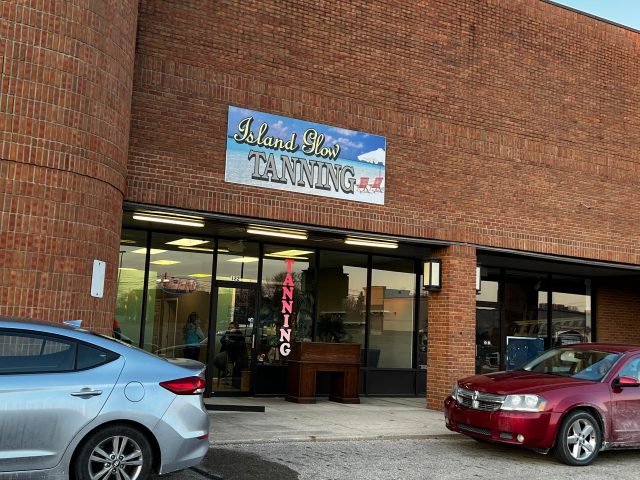 CIRCLEVILLE – A North End Circleville Tanning location is changing hands after about five years in business.
Island Glow is located at 122 Morris road, in the old Carnival location offers 11 beds in Standard, Mega, and Stand-up, the location offers also spray tan for that immediate need.
The previous owner announced on Facebook that due to health issues she had decided to sell the location to Taylor and Seth Johnson as the new owners of Island Glow.
"It has been a pleasure being a small business owner in Circleville and I have made amazing friends and memories in the 5 years I have been here. I want to thank each and every one of you for your constant business, friendship, and support. Seth and Taylor will be absolutely amazing as the new owners and I feel so blessed to hand it over to my family. Much love to all, " Tammy Scherer"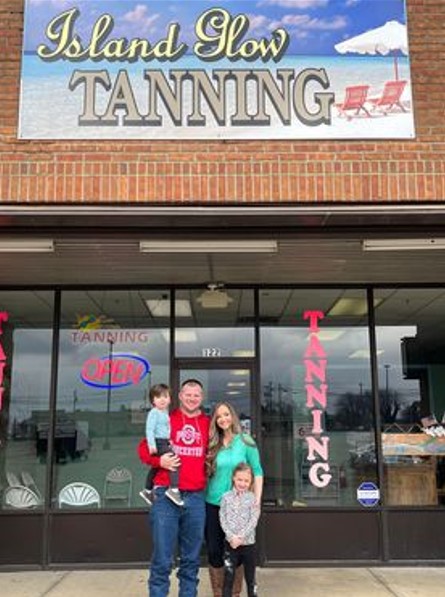 New owners Taylor and Seth Johnson said that "we have always said we wanted to own a small business in Circleville. We have just been working hard towards that goal and we finally had the chance so we took it! Our first day was on Wednesday."
The Johnsons told Sciotopost that they are currently renovating during off-hours, changing the look and taking the location to the next level., and even plan to offer vacation items along with tanning needs.
"We are going to redo the flooring, repaint the whole inside, add new decorations throughout the place, add some boutique clothing, candles/wax melts.
We will continue to do our tan Tuesday special, along with a few different specials every season. Everyone's existing packages will stay the same and carried over from the previous owners."
Island Glow will have a grand reopening in the future with some possible giveaways.