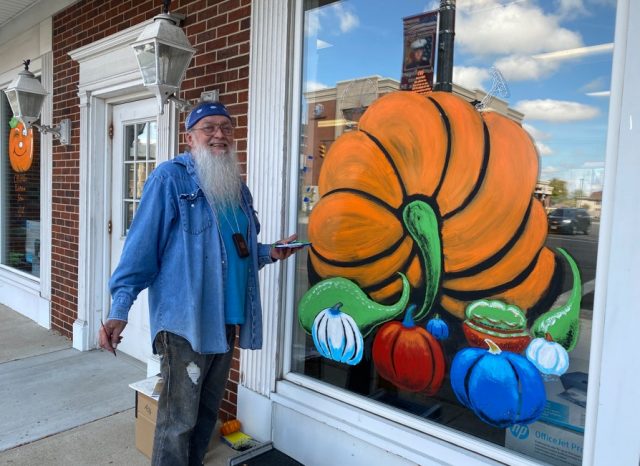 Circleville – A local artist has been painting on Pumpkin Show windows for many years
Robert Smith from Union Street in Circleville says he's been sharing his ability and art for years at the Circleville Pumpkin Show.
"I've been painting all my life I've done over a half a dozen of these murals over the years for Pumpkin show and I enjoy it," said Smith,"I wanted to paint murals since I was 7 years old, I've done them in my home just for enjoyment.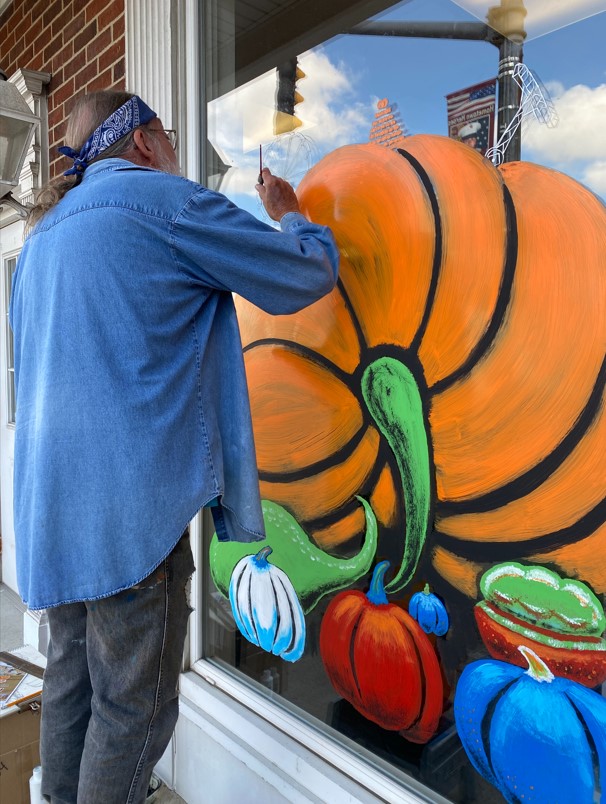 Smith said he went to school at Columbus Art and design
"I won the art show best of the show for the last seven years for adults and pumpkin sections. One was of ice age critters in downtown Circleville riding them. Since last year I've had my 2020 painting done so I'm ready to enter it."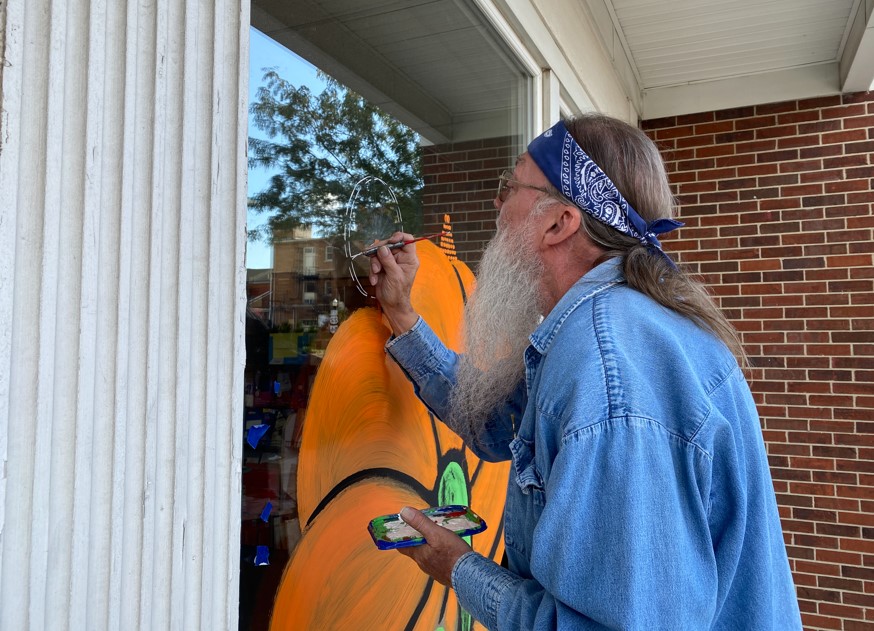 You can see his work at Micro Center and Watt Street Tavern both murals are of Pumpkins, Micro center has Winky, Gourds, and rides along with a large Pumpkin.