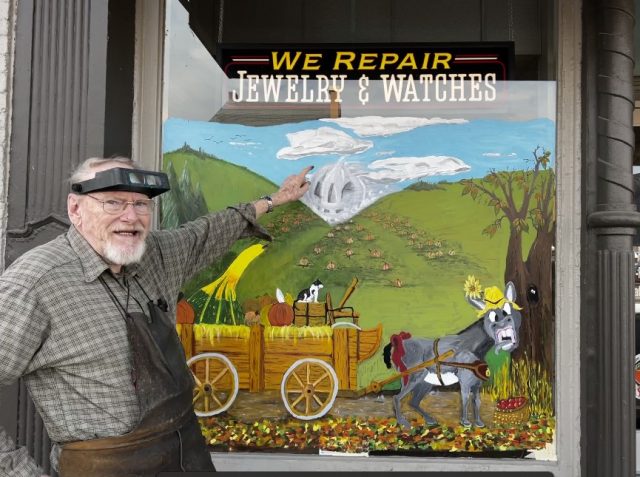 Circleville – As you walk up and down Main Street, several local businesses have created art in their own special way to celebrate the local Pumpkin show, one of these artists is hidden behind another unique talent, goldsmithing.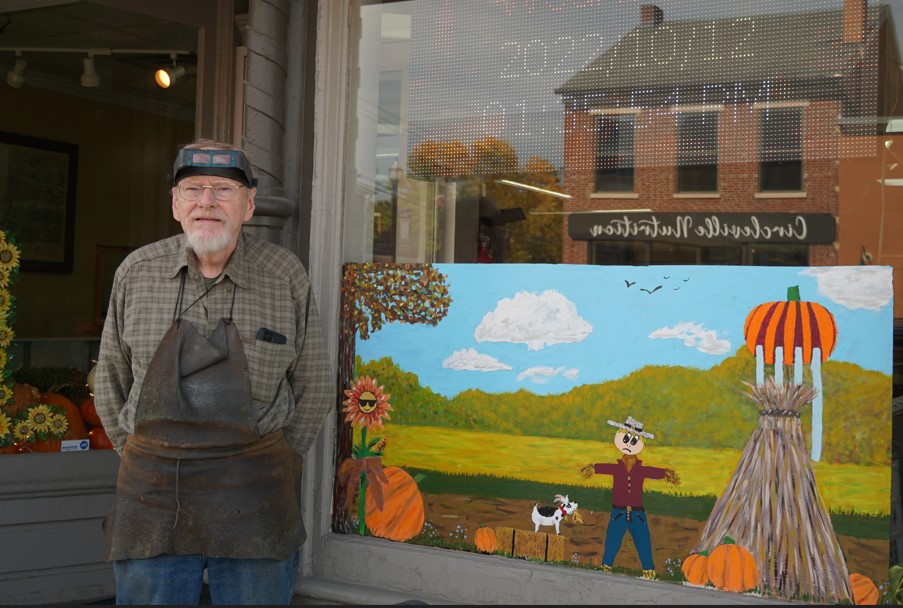 John Dart, has been a goldsmith for 33 years and has worked for Great American Jewelry for years, but he found himself immersed in watercolor painting 20 years ago.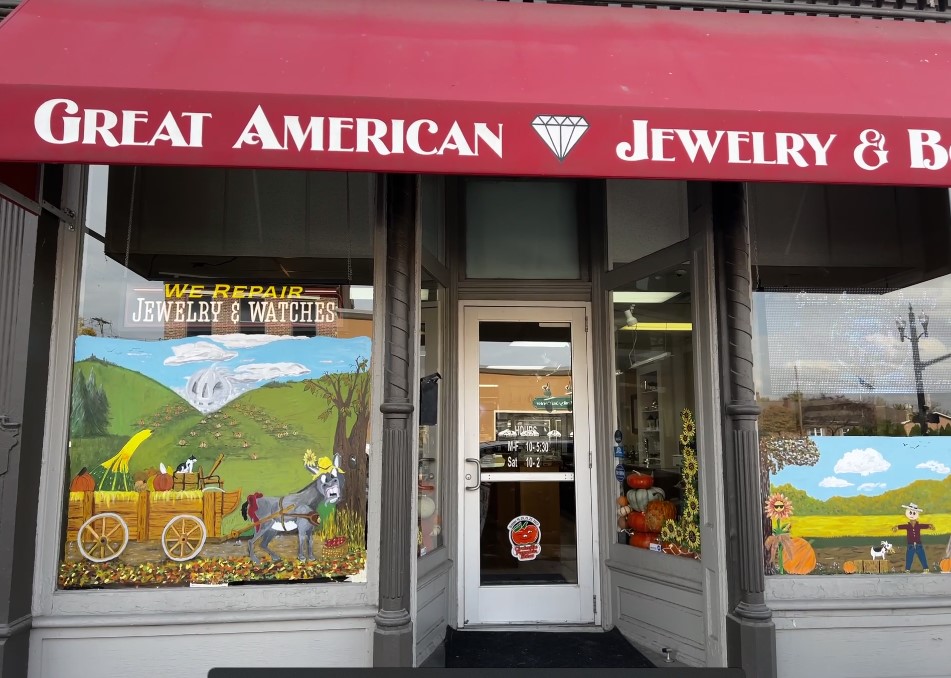 "I'm a multimedia-type artist, I do sculptures in stone. carved wood, of course, paint watercolors, and now I guess windows."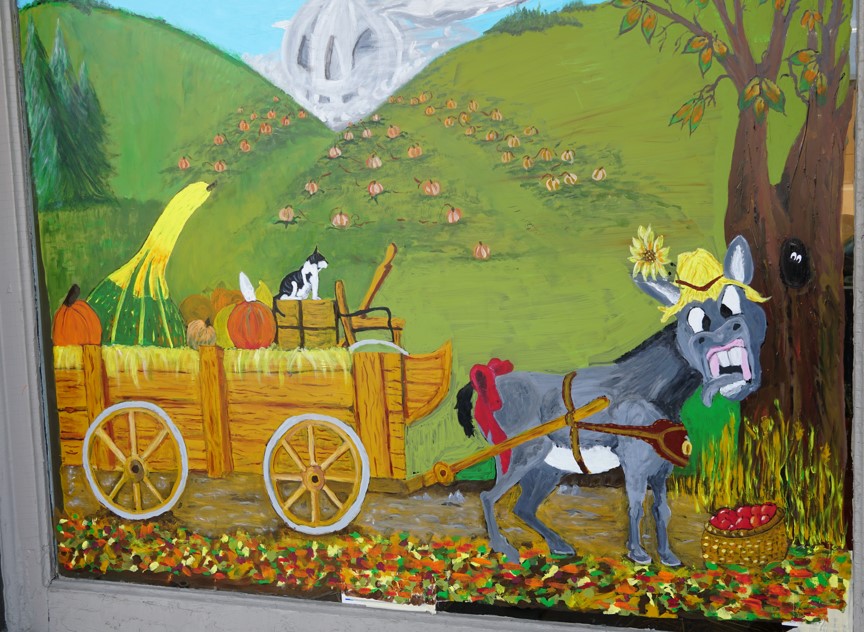 Dart told Sciotopost that painting windows isn't usually his forte of art, but a flyer was passed around for the local Pumpkin show window contest and he said, "well I can paint it."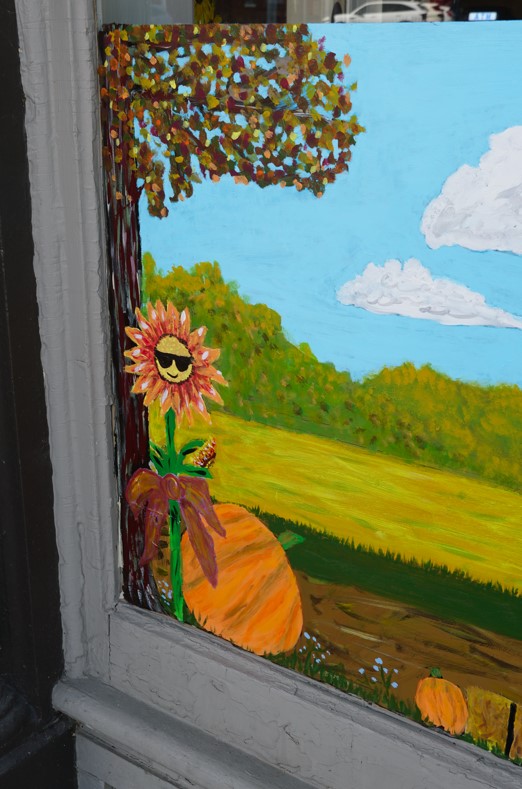 Dart said that the painting was a whimsical fall scene, with a scarecrow, a donkey pulling in seasonal items like gourds, pumpkins and whatnot.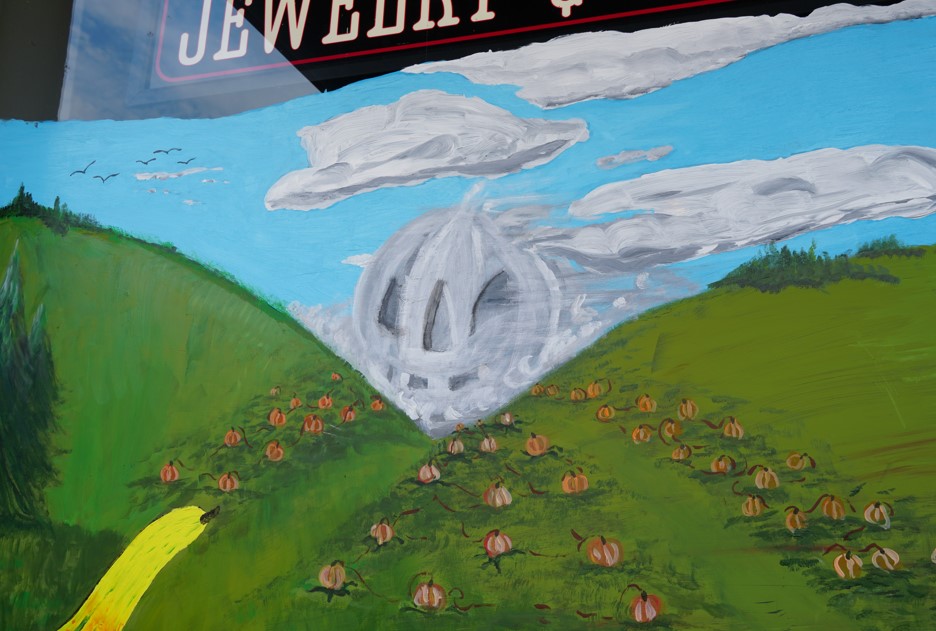 "People who helped came up with the pumpkin face in the sky, that's ghosts of Pumpkin show past coming around! The scarecrow looks a bit worried because he sees the goat looking to eat him. It was a fun project that I thought kids would really stop and smile about and find joy in."
American Jewelry will be open during the Pumpkin show, you may not be able to find Dart unless you ask, he's usually hiding in the back doing repairs on all types of gold, silver, and metal work his other art.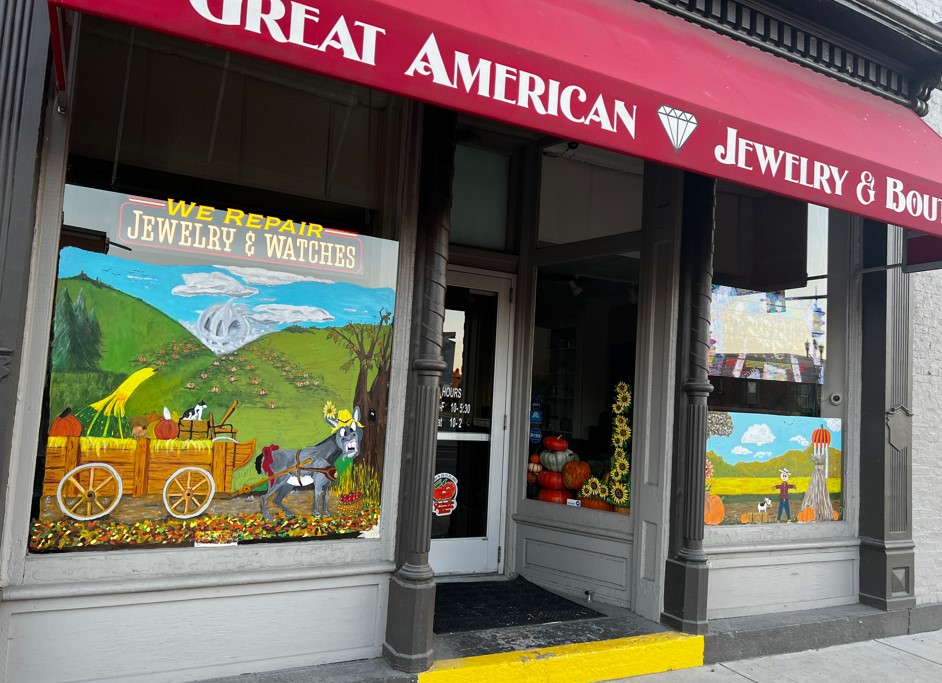 "Being the only jewelry shop in the area that does everything in-house and at a good quality keeps me busy back here. I design jewelry, manufacture jewelry, and repair it right here."