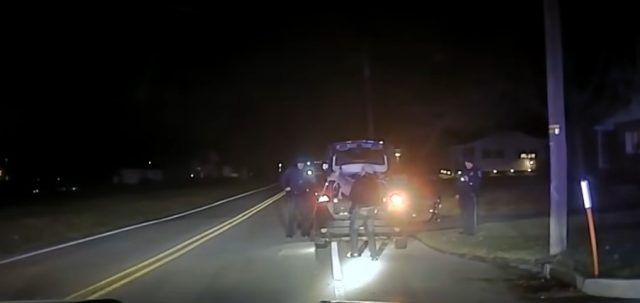 Pennsylvania – Newberry Township Police Officers had their hands full when they found a live deer inside a vehicle during a traffic stop in Friday.
According to a Youtube video released by the police department, the officers stopped the vehicle when the 19-year-old driver was swerving all over the roadway. Thinking impairment the police officer walked up to the vehicle that's when he noticed that there was a live deer in the trunk.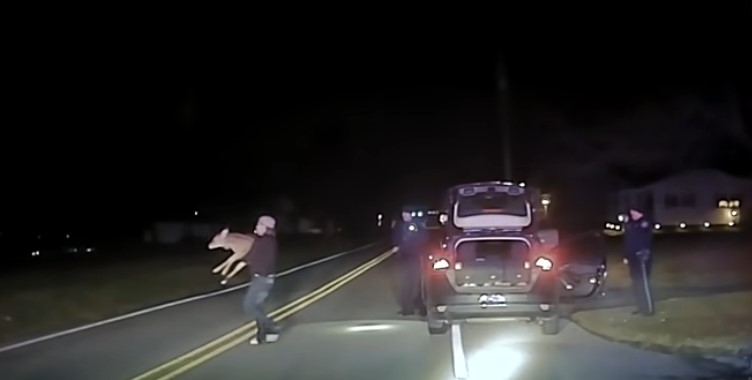 According to the release the couple in the car had recently struck the deer in the roadway and thought it was dead and loaded it into the hatchback on the way home. Just before officers stopped them they had realized that the animal in the back of the vehicle was very much still alive and kicking.
Police were able to get the driver to release the back hatch and grab the deer and release it into the wild, possibly unhurt. The driver though was not released but arrested and charged with a DUI.
Police reported that Pennsylvania Game Commission is investigating the incident.
Full video below