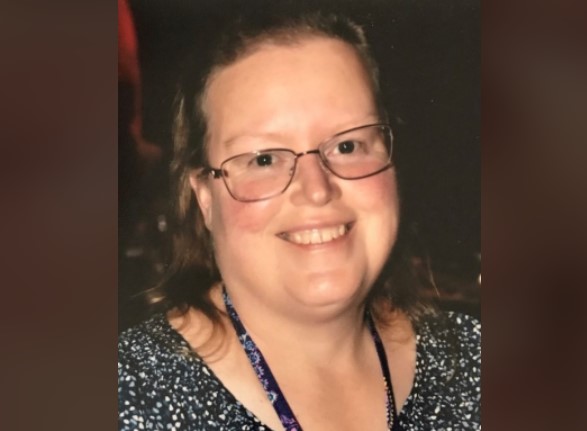 Linda Kay Blankenship, 57 of Columbus, OH passed away unexpectedly as a result of an automobile accident on Tuesday, March 1, 2022 at Mount Carmel East in Columbus. OH. Linda was born on November 8, 1964 in Columbus and was 1983 graduate of Teays Valley and also of Franklin University and Keller Graduate School of Mgt. Linda worked for 25 years in Administration at Chase. She was an active member of TurnPoint Apostolic Church and was the head of Sunday School for 3rd and 4th grade and was an ESL teacher and leader of Today's Christian Girl and other church ministries. Linda was a precious Saint and true support beam for the church for over 20 years.
Linda was preceded in death by her father Walter Ray Blankenship.
She is survived by her mother Janice I. (Devors) Blankenship of Casa Grande, AZ; brothers Kevin Blankenship of FL, Tim (Yvonne) Blankenship of OH and Tom (Susie) Blankenship of NM; nieces and nephews Emily, Nathaniel, Sarah, Benjamin, Jeremiah, Christopher, Lindsay, Cody, Brianna, Max, Elizabeth, Ricky, Cassandra, Brittany and Danielle; numerous great nieces and great nephews; aunts Deany (Bert) Lester, Gloria Reynolds, Dixie Devors and Brenda Blankenship; numerous church family and friends.
Visitation will be Tuesday, March 8th from 4-7 p.m. followed by Funeral Service at 7:00 p.m. at TurnPoint Apostolic Church, 7718 Groveport Rd. Groveport 43125 with Pastor Joseph Arata officiating.  Graveside Service and Interment will be on Wednesday, March 9th at 11:00 a.m. at Harrison Township Cemetery, South Bloomfield.  In Lieu of flowers donations may be made to TurnPoint Apostolic Church for the Sunday School Dept. and Kids Ministry. Online condolences can be left at olivercheekfuneralhome.com