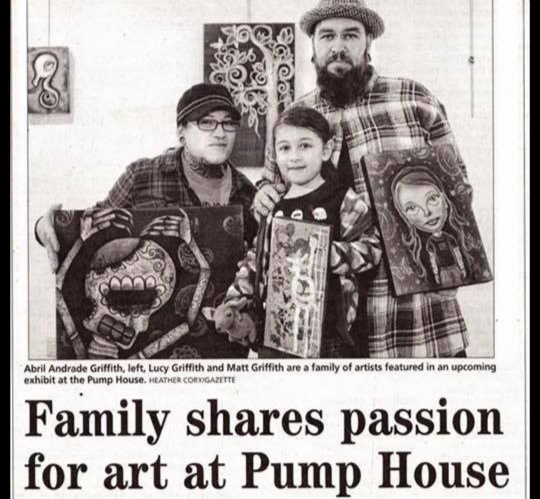 A local business owner is stepping up to help out a fellow business owner in Chillicothe. Wicked Sensations will be holding a tattooathon and piercings on Monday, September 23rd starting at 11am.
All proceeds from this event will go directly to Matt Griffith, owner of 2 Dollar Pistol. In recent days a GoFund me account has been posted with hopes to help Matt through some medical issues he has been experiencing the last few months.
"What can I do to help?" was the question that Doodle, owner of Wicked Sensations asked himself when he heard the news about Matt Griffith. "He was my apprentice when he was first starting out, he was maybe 17 years old then worked for me for five or six years before opening his own shop here in Chillicothe. Matt's my family, I think of him as my own son. When I brought him in and worked with him all those years ago, I knew he would be a successful artist. We remain good friends and I'm praying for a great outcome for Matt and his family."
There is no set end time for this event, "We will be tattooing for as long as we can" said Doodle.
You will need to go in person to Wicked Sensations, located at 612 N High St, Chillicothe, OH 45601, to book your spot before Sept. 23rd, they will not be offering big tattoos so that they can fit as many people in the day as possible.
There is a $50 deposit for your spot to be held and that is also their minimum fee for their tattoos.
Doodle himself, as well as Piccaso will be the tattoo artists for the event. Make sure you get in and secure your spot as soon as possible. Cory will be providing the piercings at the shop.
Wicked Sensations is hoping to add more activities to the benefit and is asking anyone, business owner or otherwise, to help make this event a success. If anyone would like to donate services or donate raffle products please message Wicked Sensations facebook page or stop into the shop.