COLUMBUS – House Bill 504 was favorably passed this week by the Ohio House, State Representative Mark Johnson (R-Chilicothe) announced. The legislation to protect in-person and online religious services from disruption passed by a 95-1 vote.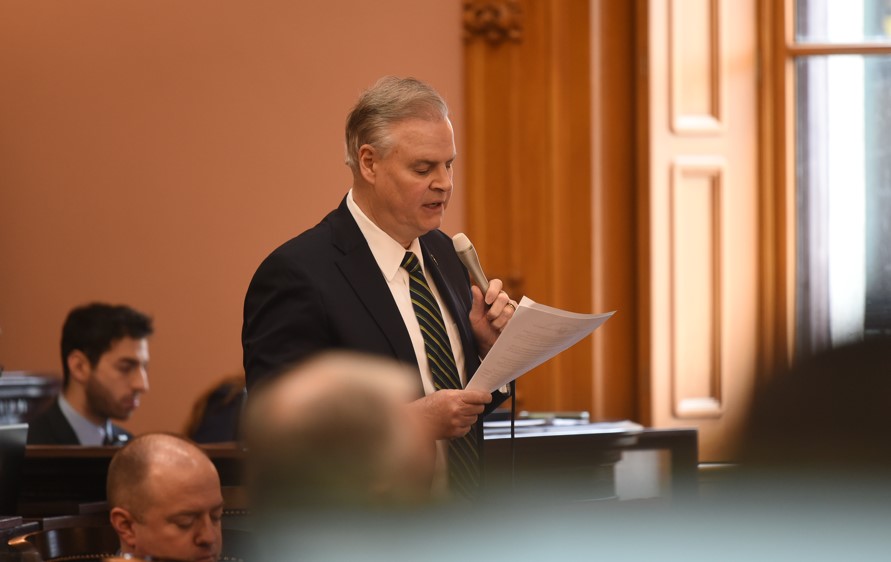 "I'm very pleased to have received the House's support for this legislation," said Johnson, the bill sponsor. "This is a matter of protecting one of the most important American ideals: freedom of religion. Ohioans are entitled to worship without disruption, period."
Under the bill, individuals who prevent or interfere with any meeting of religious worship, or make an offensive gesture or display which disturbs the group can be charged with a first degree misdemeanor, a large increase from the fourth degree misdemeanor written in current law.
Need for the legislation became apparent after an incident at St. Joseph Cathedral in downtown Columbus, where eight protestors stormed into the church's 'Respect Life Mass' in January 2021. Johnson and his joint sponsor, former State Representative Rick Carfagna, realized this wasn't an isolated event as states around the nation started passing similar legislation.
California, New York, South Carolina and Massachusetts have also taken action to address the disturbance of religious services.
H.B. 504 now heads to the Ohio Senate for further consideration.