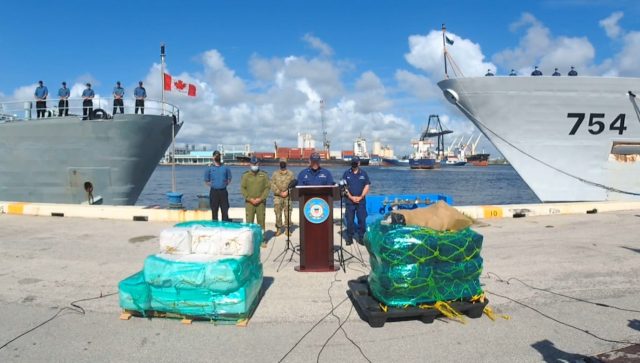 FLORIDA – US coast guard working with Canadian military intercepted the largest drug bust in their history this week 1.4 billion seizures in just the drugs alone.
The Seizure included 59,700 pounds of cocaine and 1,430 pounds of marijuana taken from smugglers in the Eastern Pacific and Caribbean oceans, USCG said.

"Every bale of cocaine on this pallet represents lives saved in New York, Philly, Chicago, Los Angles, or any small town in the US."
Capt. Todd Vance of the Coast Guard Cutter James said during a press conference that this has dealt a significant blow to the drug cartels and to the fight against drugs in the US.
Today, the crew of James will unload 26 metric tons of cocaine and marijuana interdicted by multiple Coast Guard Units, [U.S. Customs and Border Protection] air assets and Canadian partners with a wholesale street value of over $1.4 billion, which is the largest offload in the James' history and double what was interdicted in our Fall 2020 patrol," Vance said.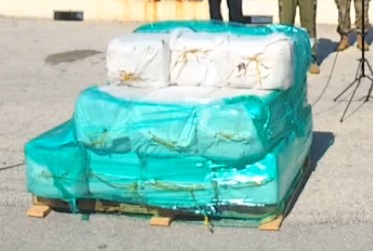 "This is the largest illicit drug offload in Coast Guard history. This is historic, and it's a result of the combined efforts of our interagency partners and a dedicated international coalition,"
When asked what they will do next the captain said, "Drug trafficking organizations are ruthless and highly adaptable. We will remain adaptable and we will never relent."