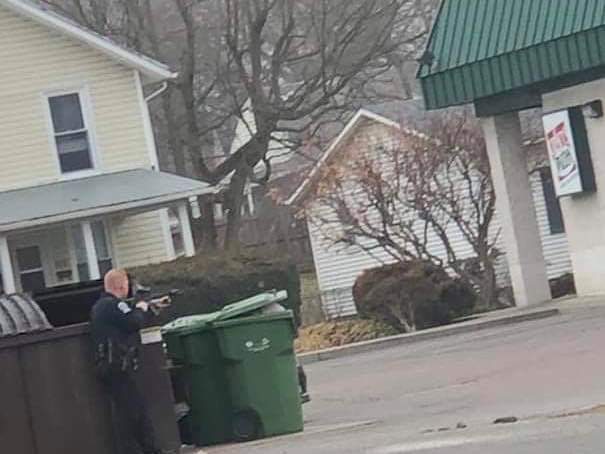 Lancaster OH- An incident involving several law enforcement officers with guns drawn has been reported in the area of Cristys Pizza, at 914 Pierce Avenue.
Police after arrival to the Christys location found 31-year-old Troy Kirk of Lancaster had taken a employee hostage with a knife. Police discussed options with Kirk of giving up, while he held the knife to the neck of his capture. After negotiation attempts failed, deadly force was used to kill Kirk to protect the innocent hostage.
Four other individuals were able to escape through the front of the pizza location. All five employees were unharmed

According to statement put out by the Cristy's Pizza location, the store was robbed and one hostage was taken before the suspect was killed.

"Afternoon, Earlier today, the Cristy's location on Pierce/Fair was held up by a potential robber. One hostage was taken at knifepoint. After a certain time period, the robber was shot and killed. All employees are safe including the employee who was being held. The situation is still under investigation but we ask everyone to keep the employees in their thoughts. The store will remain closed for the remainder of the day.
Thank you,
Jeff Craiglow
Sales/Marketing Manager
Cristy's Pizza"