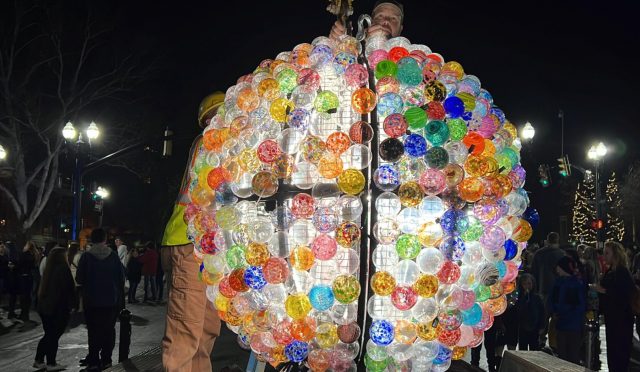 LANCASTER – Sciotopost cameras were in downtown Lancaster for their annual glass town countdown last night to bring in the New Year.
Attendance was strong, with an estimated 1,000 people at the festivities. Several food trucks were invited to set up shop and serve the people. lighted balloons were on sale, and all of the local eateries and bars were open and full of patrons. Main street and Broad street were shut down in both directions and Bands and community events were set up on the corner.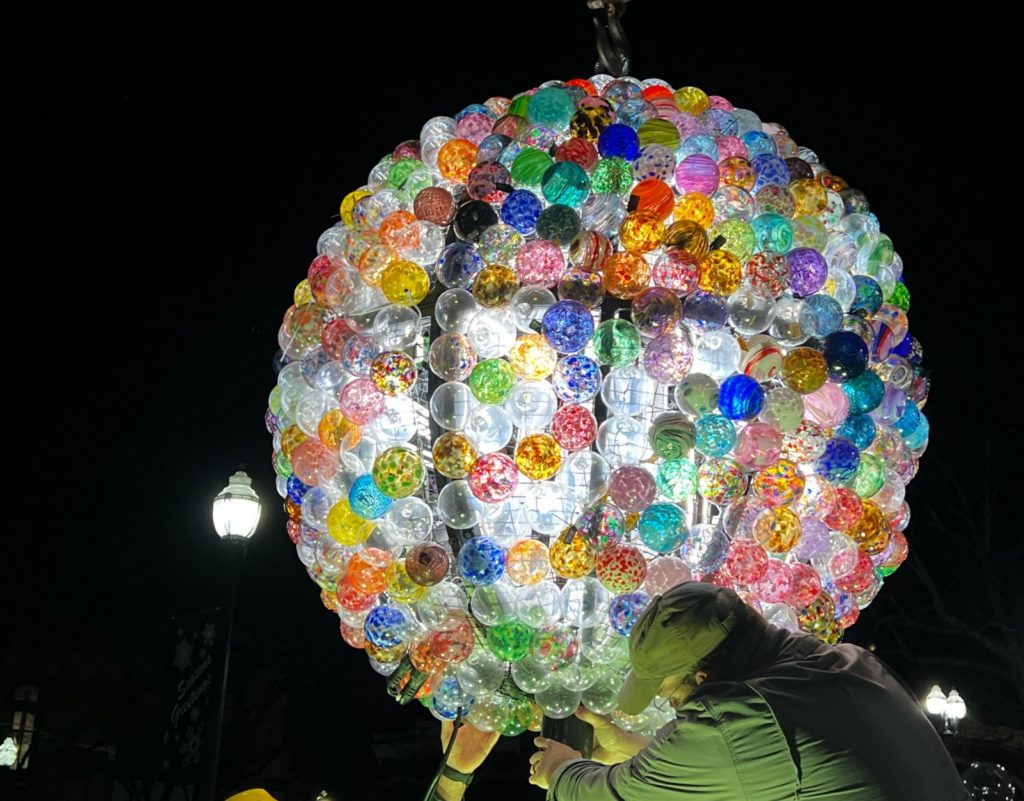 On East main street in front of the Fairfield Federal bank sat the giant globe made up of more than 500 hand-blown glass ornaments created by citizens, friends, and visitors to Lancaster at the Ohio Glass Museum and Glassblowing Studio and Destination Downtown Lancaster. The globe when assembled weighs over 500 pounds.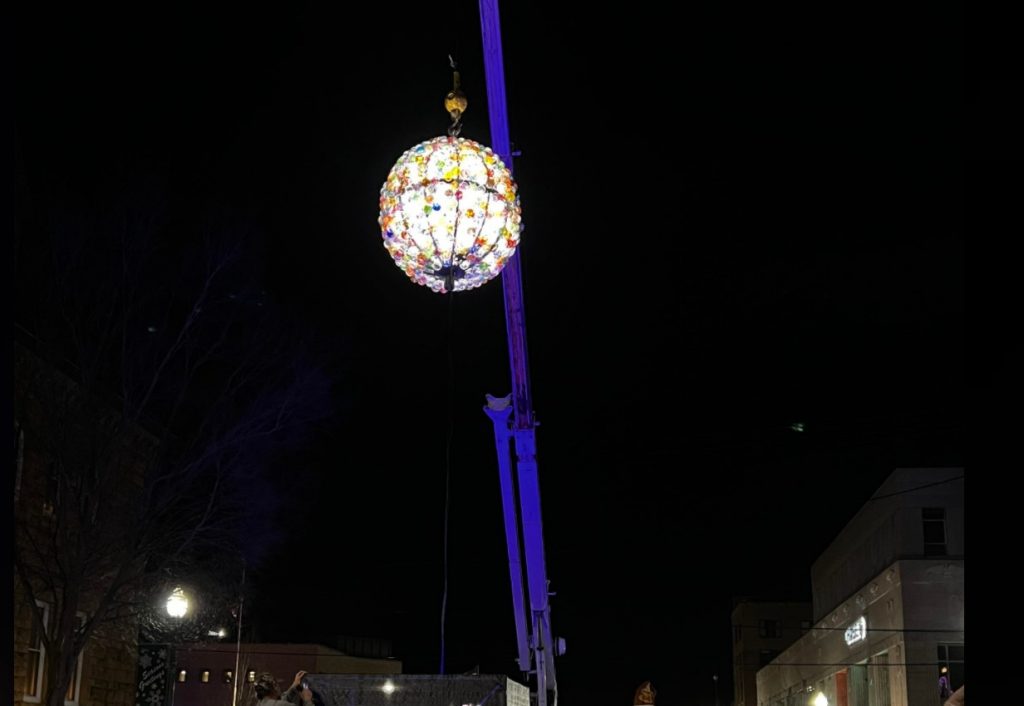 A minute before midnight a countdown started over a speaker, and as the globe rose from its vapor box, the large crowd all joined into the count down 10,9,8,7,6,5,4,3,2,1 Happy New Year. Immediately after the countdown fireworks went off above the City of Lancaster building bringing in the New Year.
The Glass town countdown is funded privately by Lancaster Parks and recreation, Destination Downtown Lancaster, visit Fairfield County, and Ohio Glass Museum
Our cameras caught the action you can watch that here: