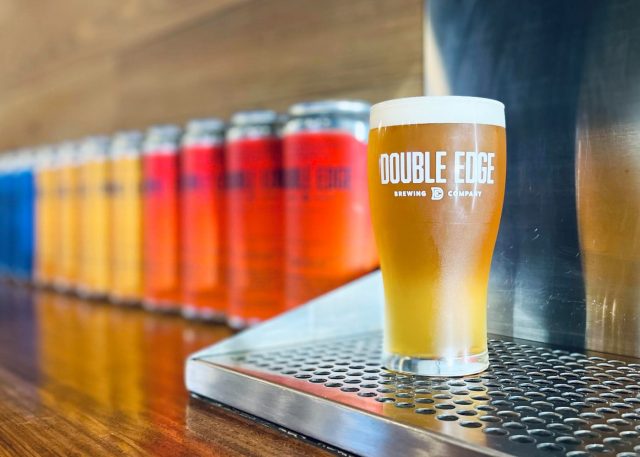 LANCASTER – To celebrate four years of crafting beer in Lancaster's downtown historic district, Double Edge is unveiling a rebrand and hosting a party for the community that has embraced them not only as their neighborhood brewery, but as friends.
Double Edge Brewing Company owners Zac Williams and Mark Jinkens, who became passionate about craft beer after working for years in the corporate world, are thankful for their brewery's role in the community. Upon opening in 2018, Double Edge quickly became a place known to host events for nonprofits, raise money for a variety of local causes and support other downtown businesses.
"We're so fortunate to be part of the downtown Lancaster family. From the very beginning, the community rallied around us and has been unbelievably supportive of Double Edge and our mission. We take pride in being able to give some of that back," Williams said. "I love my hometown. This is such a vibrant city full of great people and businesses. We strive to highlight and support those organizations whenever possible."
Double Edge began the rebranding process earlier this year to emphasize the brewery's dual focus of crafting creative, approachable beers and its commitment to the community. Unlike larger breweries with a desire for wide-scale distribution, its brews are served almost exclusively in the Lancaster taproom with Crowlers and growlers available to go.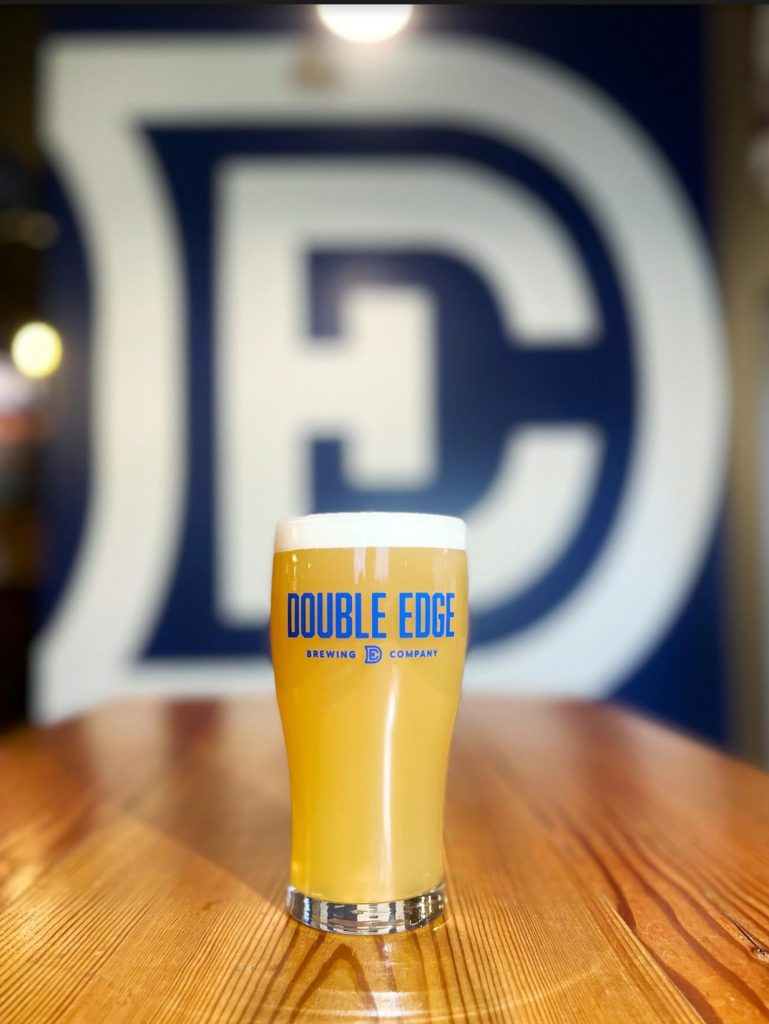 Williams said their number one goal at the brewery is to build community. "People have been gathering together, drinking beer, and sharing stories for thousands of years. What we're doing isn't new. It's the people who come to Double Edge that make this place special. Our social lives have become increasingly digital and having a place where people can meet face-to-face and talk with old friends or make new ones is vital to any community."
The brewery's local pride inspired the new brand, taking visual cues from iconic locally-made glassware with an industrial, retro feel. Anyone familiar with the brewery will see visual changes, but their beer-making philosophy remains: the best-tasting pint is when the beer is fresh and you're drinking among friends.
The new brand will be unveiled at the brewery's fourth-anniversary celebration from noon to 11 p.m. on Sat., March 26.