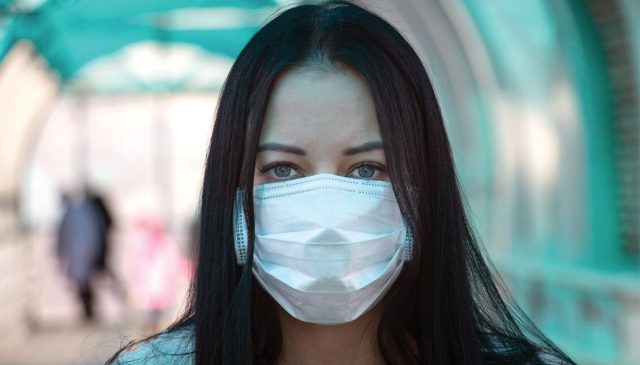 US – Kroger and Walmart are reverting back to mask recommendations in stores for all employees and staff regardless of vaccination status while inside stores.
"In light of the Delta variant and updated CDC recommendations, we strongly encourage all individuals, including those who are vaccinated, to wear a mask when in our stores and facilities. We will continue to abide by all state and local mandates and encourage all Americans to get vaccinated, including our associates," said Kroger Spokesperson.
CDC also reversed its recommendations this week suggesting that even fully vaccinated people wear masks in "substantial or high transmission areas."
Walmart and Kroger currently require anyone who is not vaccinated to wear masks in stores.
Governor Dewine said that he or the Health Department will not be issuing mask mandates this year for schools, or Ohioans, because of the passing of Senate Bill 22 that gives the power of the states General Assembly to reject the governors or health departments orders. Governor Dewine vetoed the bill after it passed the General Assembly but lawmakers were able to get enough votes to override his veto passing the bill into law.
"There's not the appetite in this state today for that type of mandate," DeWine said. "We did last year and it worked well. There's not the appetite in this state for that. I do not effectively have the ability to do that. But what I do have the ability to do and what the health department has the ability to do is to tell what the facts are.
"Let me just give you one more fact: the quarantine issue, quarantining goes back decades and maybe centuries, I suppose. It well well pre-dates COVID. We saw what happened last year. What we found out was that when kids were masked in classrooms, if Sally was even three feet away from Billy and Billy had COVID, we didn't see much spread. And so we were able for those who were wearing masks in classrooms when kids were masked, we were able to say to them, 'You do not have to quarantine your child. Your son, your daughter does not have to quarantine.' And that was pulling back from what the CDC said. And that was pulling back from what was traditional. But we said that if everyone was wearing a mask, you could do that… if you want your child to play sports, not being vaccinated and not wearing a mask in school is a recipe for that not to happen or for that to certainly potentially be interrupted."
Kroger and Walmart will move to the recommendations next week