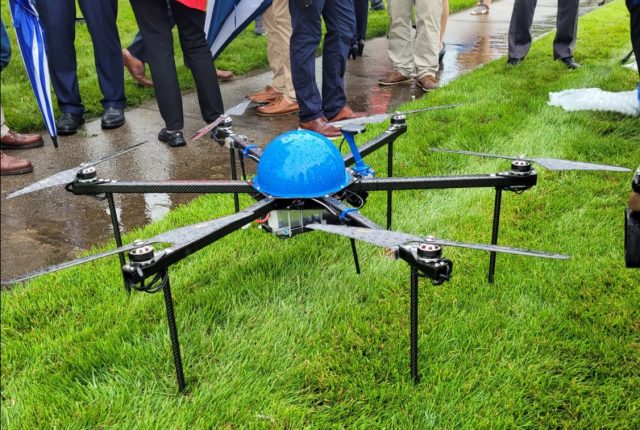 CENTERVILLE – Kroger has launched drone delivery in Centerville, Ohio's Kroger Marketplace, and recently made its first National delivery.
Drone Express who is contracted with the company, will be managed by licensed Drone Express pilots from an on-site trailer with additional off-site monitoring. A second pilot is scheduled to launch this summer at a Ralphs store in California.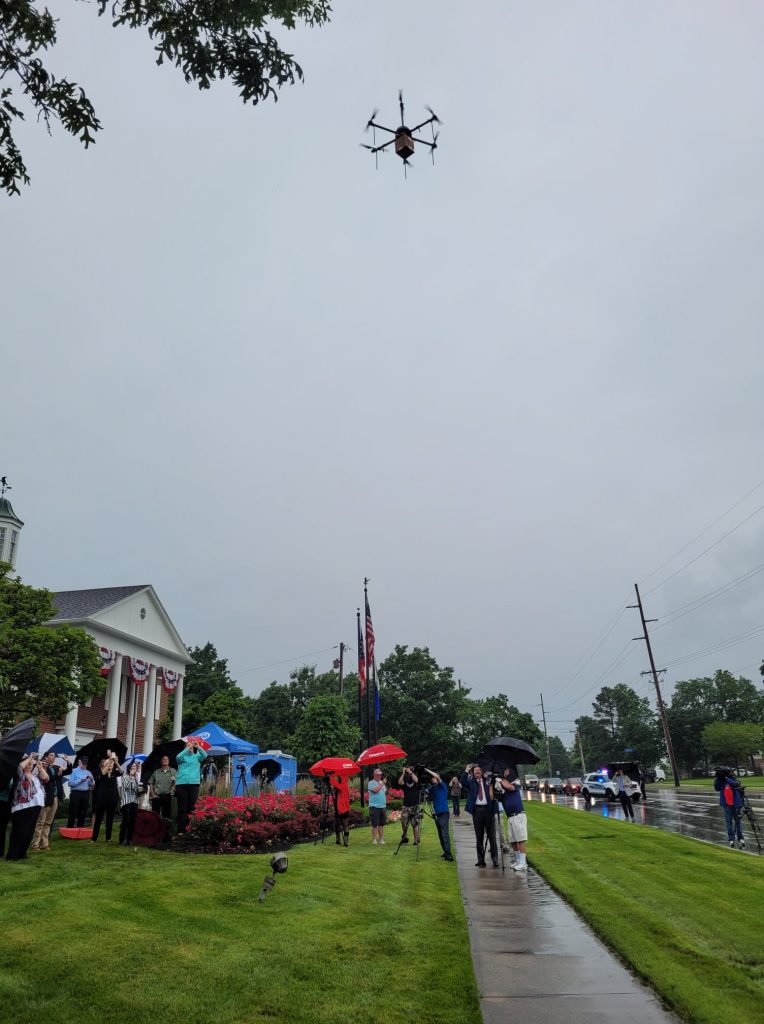 "Autonomous drones have unlimited potential to improve everyday life, and our technology opens the way to safe, secure, environmentally friendly deliveries for Kroger customers," said Beth Flippo, Chief Technology Officer, TELEGRID. "The possibilities for customers are endless – we can enable Kroger customers to send chicken soup to a sick friend or get fast delivery of olive oil if they run out while cooking dinner."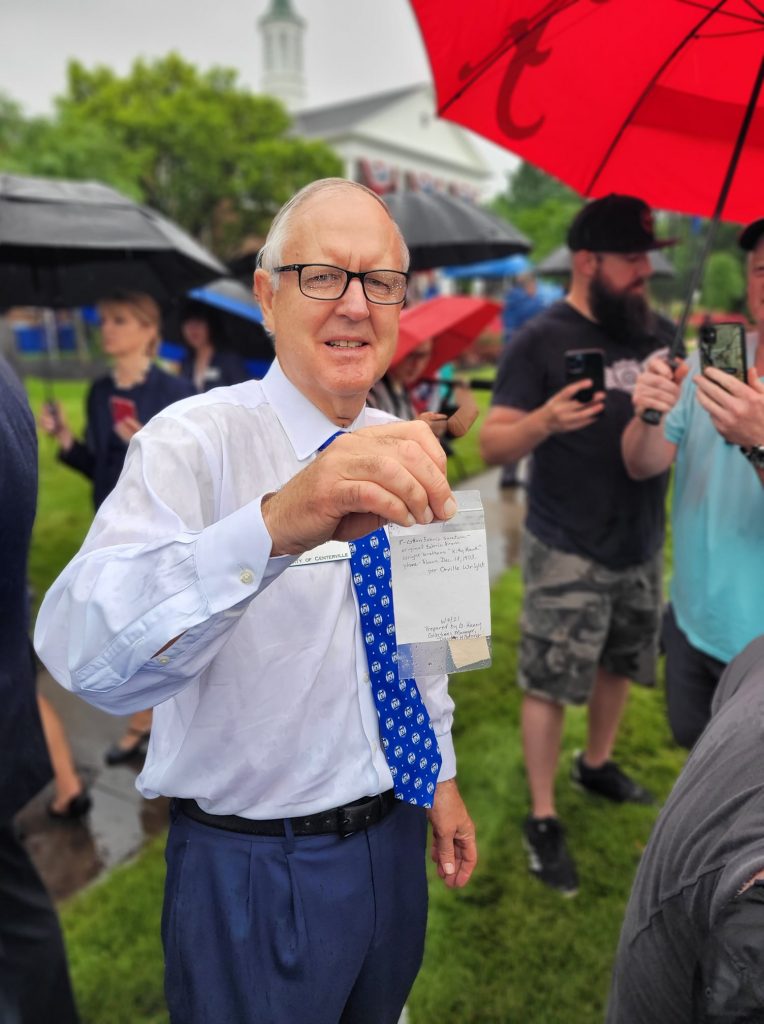 Kroger shared photos from the first flight that carried an important payload a piece of the original Wright Flyer and was delivered to Centerville Mayor Brooks Compton last month.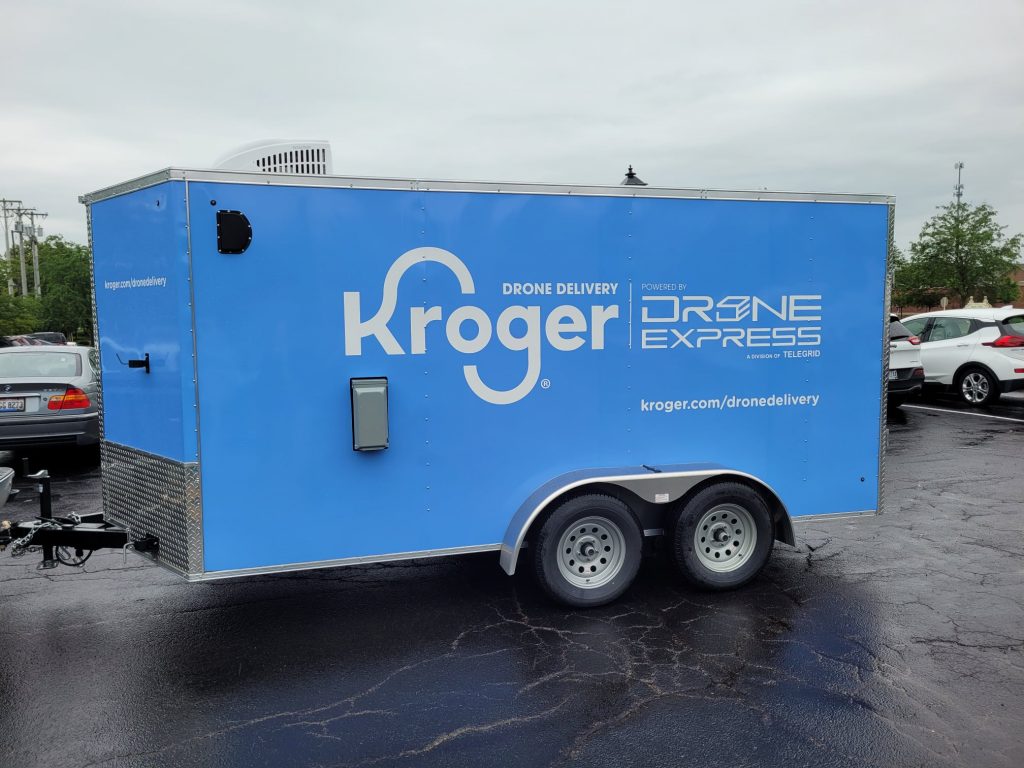 How do you feel about getting deliveries this way?