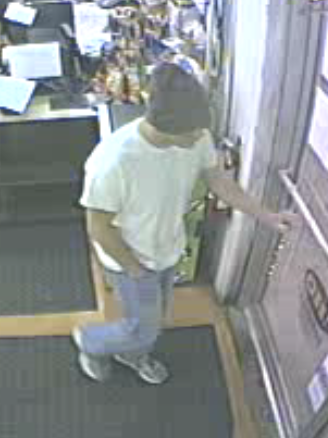 Circleville OH- A call came in to Circleville 911 dispatch just before 10:P.M regarding a robbery at Little Bear Market on Harrison Rd on the cities south side.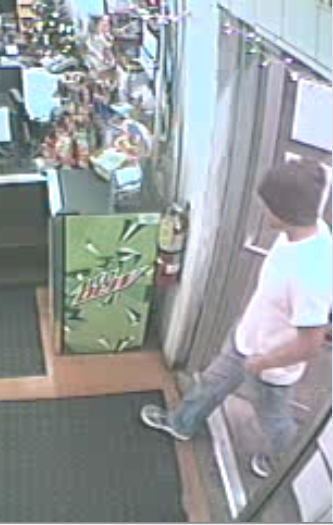 According to police reports, CALLER REQUESTING AN OFFICER DUE TO A MALE SUBJECT WHO HAD JUST ROBBED THE STORE. CALLER STATED A MALE WALKED IN THE STORE AND DEMANDED THE CASH OUT OF THE REGISTER. MALE KEPT HIS HAND PUSHING IN HIS POCKET SO CALLER WAS UNSURE OF WHETHER THE SUBJECT HAD A WEAPON. MALE WAS DESCRIBED AS WEARING A WHITE SHIRT WITH JEANS AND A LIGHT TAN TOBOGGAN PULLED OVER HIS FACE. MALE WAS LAST SEEN RUNNING ON FOOT TOWARDS THE CAR WASH.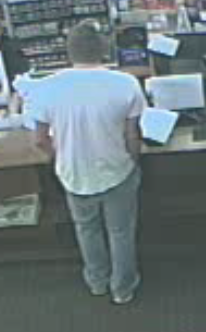 The register was emptied, the suspect fled the scene and law enforcement is currently looking for the man.
Circleville Police have now released information on the suspect.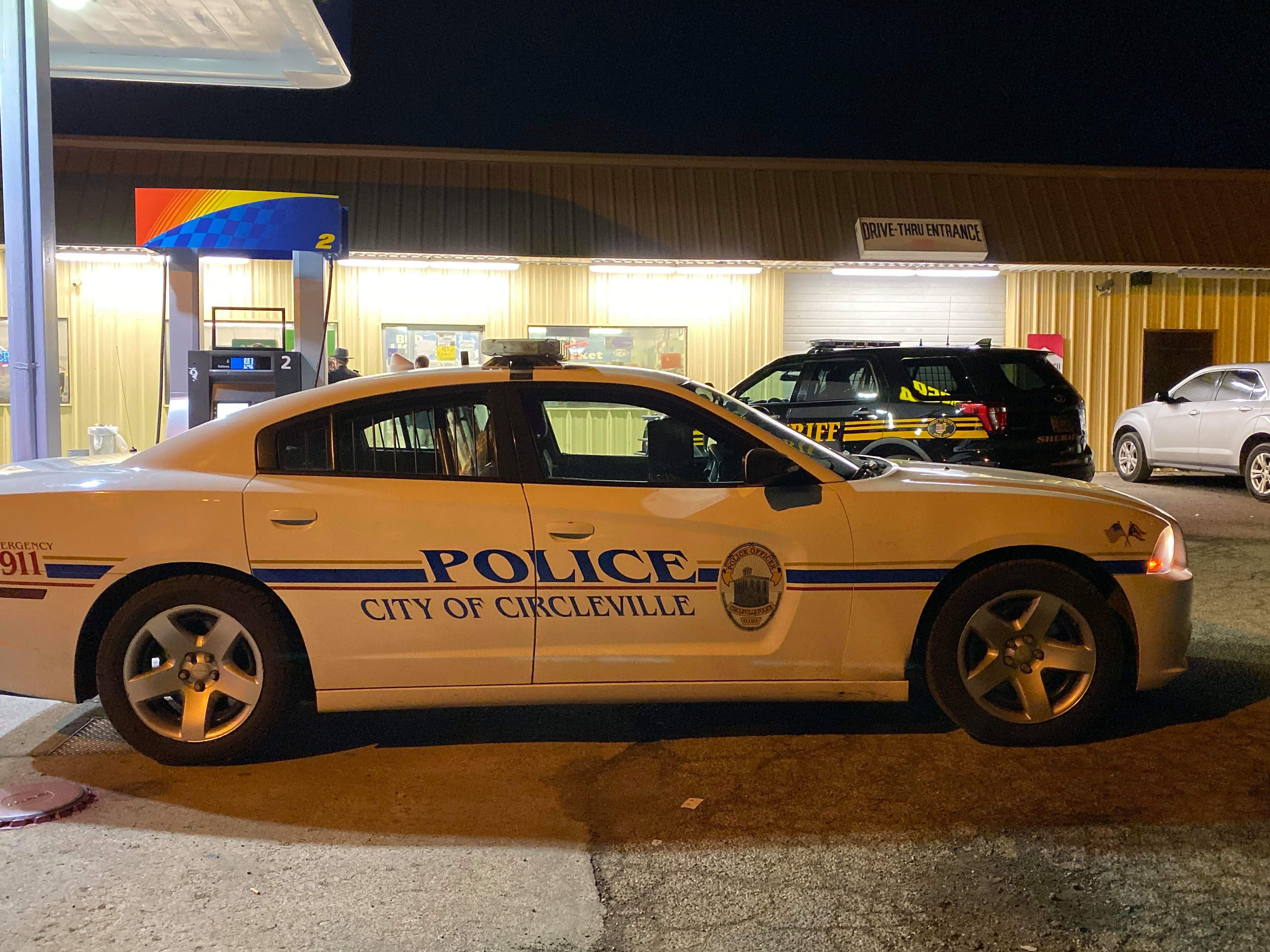 On December 12, 2019 at 9:32 PM, an unknown male robbed Little Bear Market, located at 131 Harrison St. The suspect escaped with a few hundred dollars in cash and fled on foot southbound behind the business. The suspect is described as a Caucasian male wearing a white short sleeve T-shirt, light blue jeans, and an inside out toboggan on his head partially covering his eyes.
While the images provided may not be the best quality, look closely to see if you recognize any of his distinguishing features such as the way he stands, the broad shoulders, or the clothing he's wearing. At the time of the robbery the temperature was 33°F outside and the suspect had wore just a T-shirt, so he may live or be staying nearby.
If you have any information about this crime, or have any home security video footage that may help us identify the suspect, please call our Tips Line at 740-477-3784 or e-mail us at [email protected] You can remain anonymous.