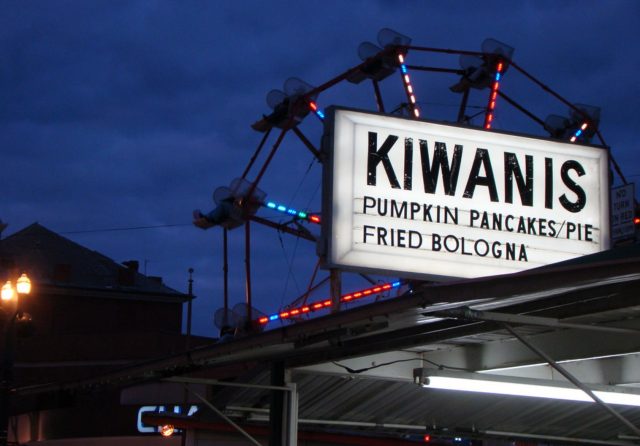 CIRCLEVILLE – The Circleville Kiwanis Club is cleaning up and preparing for another year at Pumpkin Show.
Part of the Pumpkin show tradition is some of the famous foods that you look forward to year after year. For some people, it's the Lindseys Pumpkin donuts, but for others, it's the Kiwanis Pumpkin Pancakes.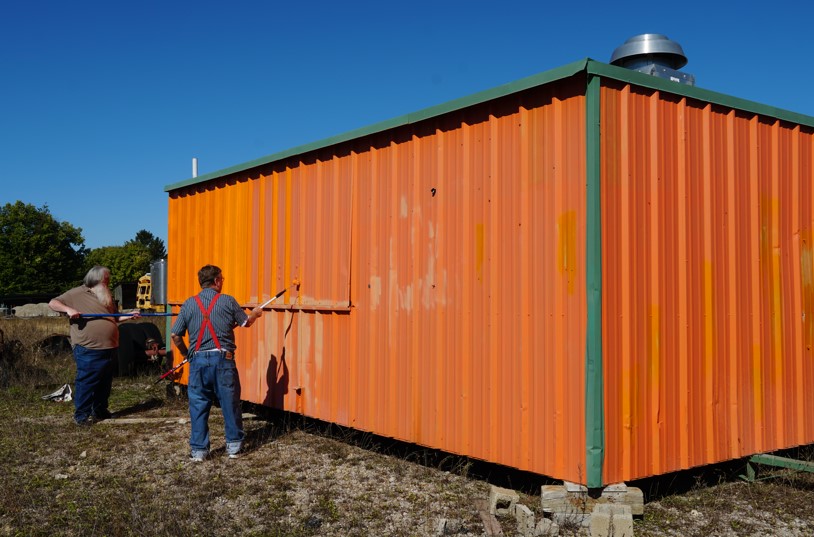 The Kiwanis said that they are one of the first established food booths for the Pumpkin show aging back to the formation of the official Pumpkin show in the 1940s.
The club told Sciotopost that Aunt Jemima (Nancy Green) an actor for the company, stopped by the show several times and promoted syrup and pancake mix.
"Since 1971 our booth has sat the corner of Main and High in the middle of everything," said the Kiwanis, " Same booth same pancakes, same tradition. We open up on Wednesday morning, to feed all the people setting up for the show downtown before the crowds, it's been a lifelong tradition for us."
The Kiwanis said that the Pumpkin show is one of their biggest fundraisers to give back to the community. It's also great memories.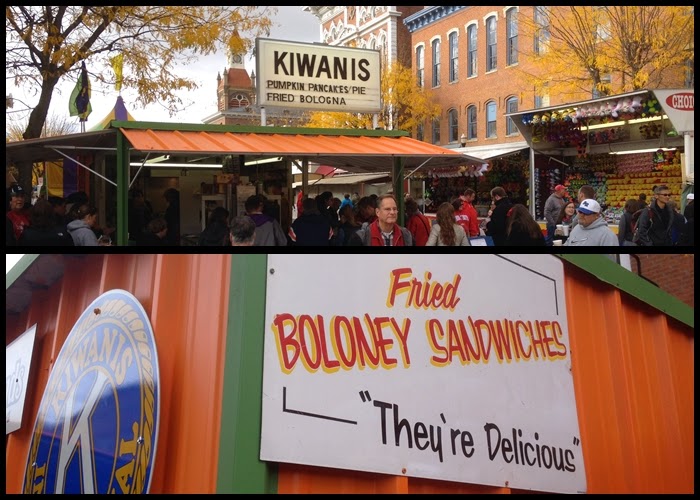 "We see everyone we know where we are at, being in the center of Pumpkin show. We often are visited by past children now adults that worked in the food booth when they were kids, just coming back for the memories, that's great."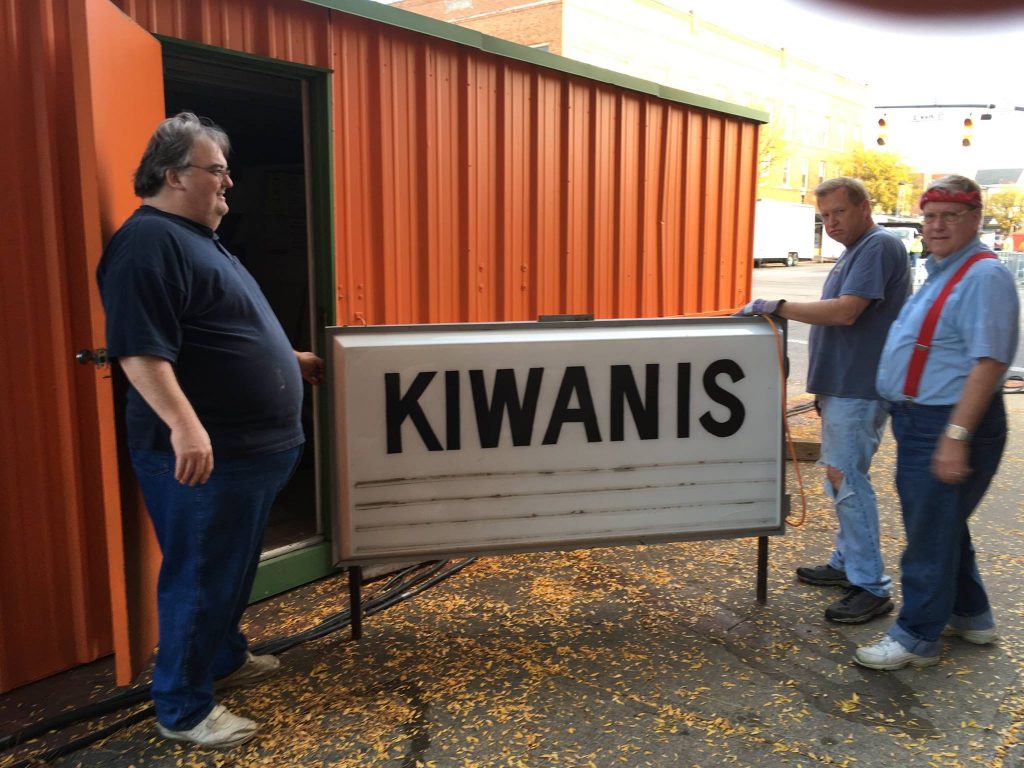 "100% of what we earn goes back to the community. We aim for things for children. We sponsor cross country meets, Easter Egg Hunts at Ted Lewis, we have two key clubs one at Logan Elm, and one at Circleville, a Builders club we sponsor, wrestling tournaments, soccer team, baseball. Almost our charity goes towards the benefit of children in the area. We do two bloodmobiles per year by making food and helping those who give."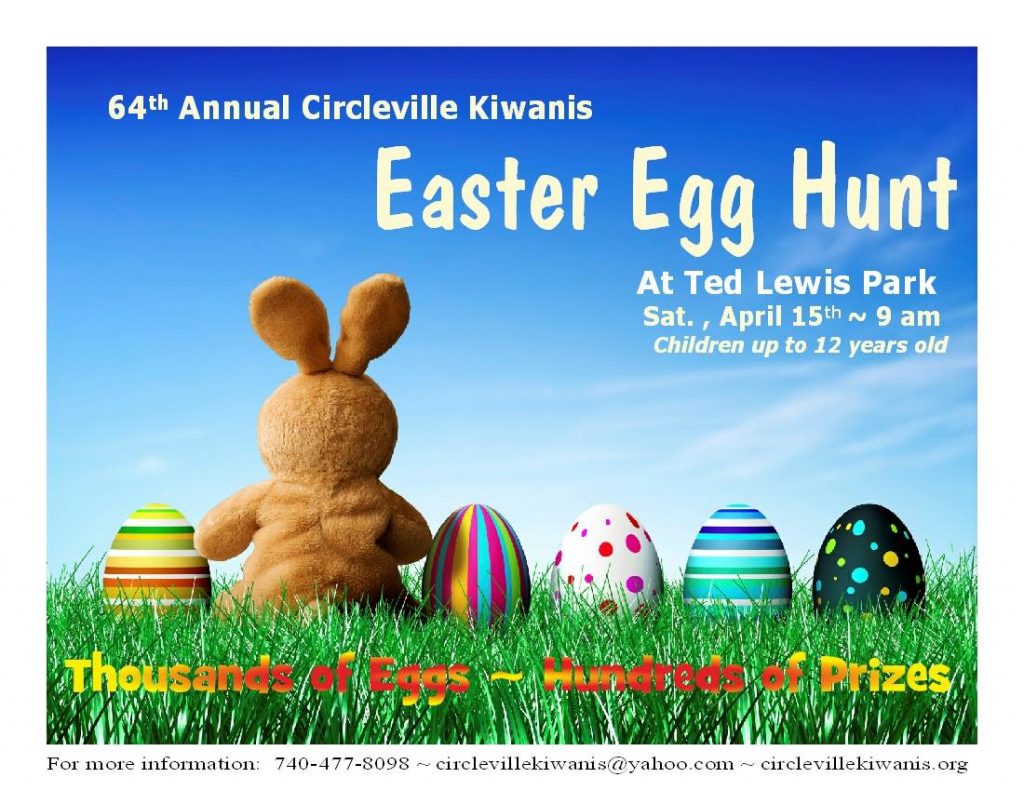 The Kiwanis also sponsors the Circleville Pet Parade which is a crowd favorite.
Recently Kiwanis said they started making Pumpkin sausage Sandwiches, and have also offer Fried Bologna, and Pumpkin Pie.
The Circleville Kiwanis group established itself in 1929 and aims at giving back to children in need. They are currently 17 members strong and are looking for more members if interested contact them at (740) 477-8098.