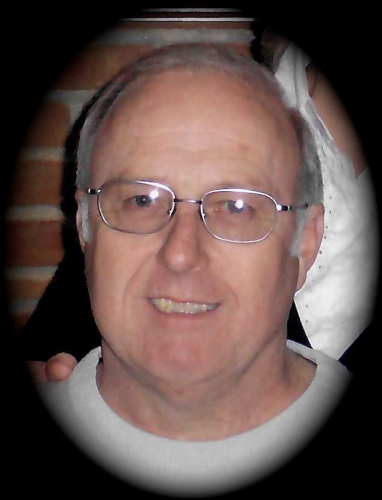 Kingston OH- On Dec. 28, 2019, Ralph E. Wiseman, 65, of Kingston, Ohio, died unexpectedly at Berger Hospital.

He was born Oct. 20, 1954, in Charleston, West Virginia, to Willard R. "Pete" and Janice S. Wiseman. Ralph was a graduate of Logan Elm High School and Ohio Diesel Tech, where he graduated top in his class. He was also a member of the Masonic Lodge #624, Operating Engineers Local 18, and a former employee of Dineen Excavating, where he spent most of his career as a field mechanic. His knowledge and expertise of Detroit, Cat, and Cummins engines was second to none (a tribute he credits to Myron Benner, Jim Wilson , and Jim North). Ralph continued to pass this gift through his good friend, Dave Strittmater.

Friends and strangers sought his abilities, claiming he "knew how to make a Detroit run on a $1.50 in quarters." Ralph especially enjoyed antique tractor pulls with his sons. His love of tractor pulling included an all time favorite, the Oliver Super 99GM. In the early 1990's, Ralph, along with John Pontius, designed and built the pulling sled still in use today. Last year, Ralph's dream of getting to run his hometown, Ross County Tractor Pull, became a reality.
In addition to his sons, Jason (Lisa) Wiseman and Justin (Ashley) Wiseman, Ralph is survived by his loving wife, Lois (Beavers), who he married Feb. 11, 2006; his mother, Janice Wiseman; sister, Debbie (Dennis) Shaw; grandchildren, Leah, Madelyn, Abby and Ella Mae Wiseman; stepchildren, Kamra (Dan) Gilmore, Bill (Misty) Stewart, Josh (Amber) Stewart; 11 step-grandchildren and great-grandchildren; niece, Jennifer (Barry) Petty; and nephew, Josh (Sarah) Shaw. Ralph had many special cousins, nieces and nephews, aunts and uncles, including Brad, Chris, and Joe Wiseman, Diana Casto and Cindy Murray.
Ralph was predeceased by his father, Pete; and cousin, James Wiseman. Innumerable lives were touched in the Kingston community and beyond of those he called 'friends.' It has been said: "Ralph had a heart as big as the ocean for those he loved." Ralph's last breath was one of acceptance as he prayed to our Heavenly Father. Truly, Kingston has lost a legacy as his stories live on.

Funeral services will be held on Friday, Jan. 3 at 1 p.m. at the Hill Funeral Home, Kingston with the Rev. Barry Bennett officiating. Burial will follow in Mount Pleasant Cemetery. The family will receive friends on Thursday from 2 – 8 p.m. with a Masonic Service at 7:30 p.m. and Friday an hour prior to the service at Hill's. Condolences can be made on Ralph's online guest registry at www.hillfhkingston.com.