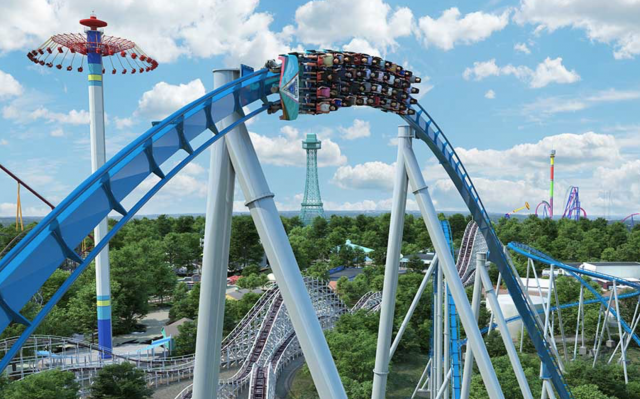 CINNCINATI – A new coaster is coming to Kings Island in 2020 and its one in seven in the world,
Kings Island introduced the new ride last night to the whole world called Orion, they said, "Thrill-seekers will experience a new level of excitement when they visit Kings Island in 2020. Joining the world-class line-up of roller coasters at the park is Orion®, one of only seven giga coasters in the world, a class of roller coasters having a height or drop of 300-399 feet."

The park boasted that the new ride would have a 300 foot drop seven hills and 5,321 feet of track with speeds of over 90 miles a hour. The ride was designed by Switzerland-based Bolliger & Mabillard, which also designed the park's popular Banshee and Diamondback roller coasters.