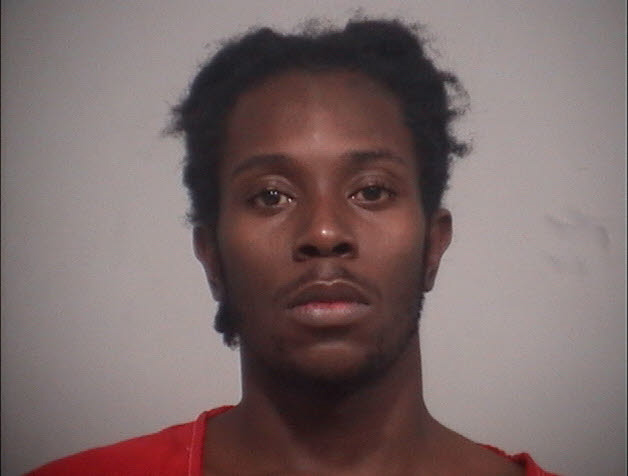 CIRCLEVILLE
A man is sitting in Pickaway County Jail today, charged with the murder of Haven Foster and her unborn baby.
According to Pickaway County Sheriff Robert B. Radcliff,
On September 12, 2017 at Approximately 9:47 PM. After a several month investigation, Sheriff Radcliff and detectives from Pickaway County Sheriff's Office proceeded to Franklin County. Sheriff Radcliff was assisted by Franklin County Sheriff's Office, in searching several locations. Kenneth Jerome Oliver was located and taken into custody on one count of Murder for the shooting death of Haven M Foster. At the time of her death, Mr. Oliver was Ms. Foster's boyfriend.
On May 19, 2017 at Approximately 2:48 PM Pickaway County Sheriff's 911 Dispatch received a call from 1740 Shoshoni Drive, Circleville, Ohio 43113.
The caller indicated he found his daughter injured and collapsed on floor and the father had started CPR. Pickaway Township EMS, Sheriff's Deputies, and Sheriff Robert Radcliff responded to the scene.
The victim Haven M. Foster age 22, of 1740 Shoshoni Drive, Circleville, Ohio was transported by Pickaway Township EMS to Berger Hospital where she was pronounced D.O.A. and appearing to be victim of a gunshot wound.
Pickaway County Coroner Dr. John Ellis, requested an autopsy.
Ohio Bureau of Criminal Identification and Investigation was called to assist in processing the scene.
Sheriff Radcliff advised the case remains under investigation.
Sheriff Radcliff is requesting, anyone with information, please contact Pickaway County Sheriff's Office at 1-800-472-6033 or 740-477-6000.