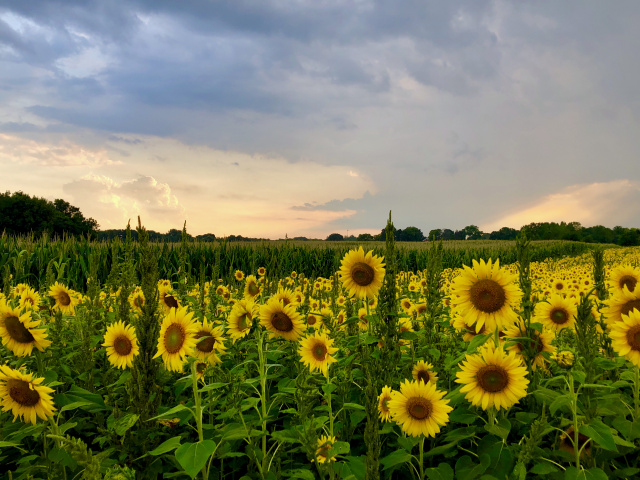 Karen Jean Henson (Franck), 61, of Ashville, Ohio passed away at home surrounded by her loving family on Wed. Aug. 21, 2019.  She was born on Aug. 29, 1957 in Columbus, the daughter of the late Harold Eugene and Millicent Jean Franck.  She grew up on the east side of Columbus, spending summers at Hampton Towers Swim Club and graduating from Eastmoor High School.  Many of her interests were reading, swimming, farming, nature, and family.  She and her best friend, husband, Harold Raymond (Champ) Henson, opened their first farm market in 1982 on Route 23 in Ashville, Ohio.  After they moved to their farm in 1991, they opened their produce market in front of the farm.  They have been supporters of numerous farm markets including Pearl Alley and Clintonville. Karen was predeceased her parents and mother-in-law and father-in-law, Elizabeth Ann Henson and Harold Raymond Henson Jr.
She is survived by husband Harold (Champ); her children Clayton Tyler (Kristen) Henson of Columbus, Cassidy Rae (Chris) Good of Amanda, and Colton Tanner Henson of Washington, DC ; sisters Leslie (Walter) Kayser of Victor, NY and Sharon (Jeffrey) Dixon of Ashville, OH; brothers-in-law Lance Creed Henson of Ashville, Jules Matthew (Linda) Henson of Commercial Point and Adam Trent Henson of Lancaster; her beloved grandchildren, Carter, Cali, Cruz, and Champ; an aunt, many nieces and nephews and special friend Jackie Helfrey.
Karen's celebration of life has not yet been determined.  Karen's family is so proud of her courage and bravery in her three-year fight against cancer.  Please consider a memorial donation in Karen's memory to: Berger Hospice, 1170 N. Court St. Circleville, OH 43113.