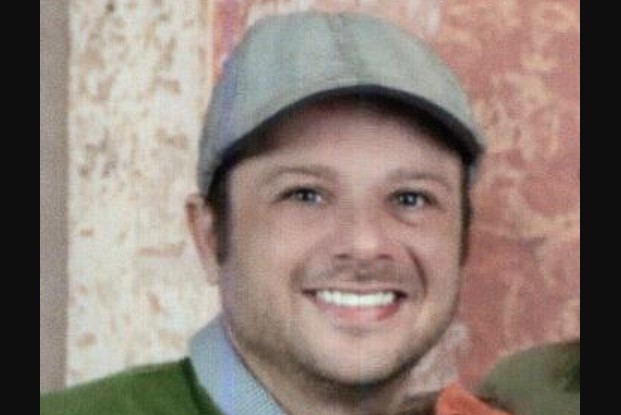 JUSTIN CHARLES SPEAKMAN, SON OF STONEY AND LORI (WARD)SPEAKMAN WAS BORN JULY 11, 1986. HE WAS A HUMOROUS AND LOVING SON, BROTHER, UNCLE AND A FRIEND TO MANY. HE GRADUATED FROM LOGAN ELM HIGH SCHOOL IN 2004. AFTER GRADUATION, JUSTIN SERVED IN THE UNITED STATES NAVY AS A NUCLEAR ENGINEER. HE COMPLETED HIS MACHINIST MATE III AND NUCLEAR POWER TRAINING IN CHARLESTON, SOUTH CAROLINA. HE THEN WAS STATIONED AT GROTON, CONNECTICUT WHERE HE COMPLETED HIS ADVANCED MAINTENANCE TECHNICIAN TRAINING. WHILE IN THE NAVY, HE WAS ALSO DEPLOYED TO YOKOSUKA, JAPAN WHERE HE WAS ASSIGNED TO THE USS GEORGE WASHINGTON (CNV 73).
JUSTIN WAS PRECEDED IN DEATH BY HIS FATHER, STONEY CHARLES SPEAKMAN, GRANDFATHERS DONALD WARD AND ALFRED SPEAKMAN AND COUSINS TREVOR AND AARON WILDER.
JUSTIN'S PRECIOUS LIFE WILL FOREVER BE CHERISHED BY HIS MOTHER LORI SPEAKMAN, BROTHER SEAN(JENNIFER) SPEAKMAN, NEPHEW AND NIECES LACIE AND JEREMIAH WEBB AND SOPHIA AND KENNEDY SPEAKMAN; GRANDMOTHERS LINDA WARD AND VIRGINIA SPEAKMAN; AUNTS AND UNCLES TERESA (DARWIN) HAMNER, DONOVAN (HEIDI)WARD, JAMES (CHRISTINE) SPEAKMAN AND KIM WILDER AND A HOST OF LOVING COUSINS AND FRIENDS. HIS DOG RIZZO (HIS "HANDSOME MAN"), WHO WAS HIS "WINGMAN", WILL DEARLY MISS HIS HUGS AND THEIR ADVENTURES.
JUSTIN WAS KNOWN FOR HIS ENORMOUS HEART AND LISTENING EAR. HE WAS PASSIONATE ABOUT GIVING TO THOSE IN NEED. HE WAS WELL KNOWN FOR GIVING OTHERS THE FOOD OUT OF HIS CUPBOARDS AND THE CLOTHES FROM HIS CLOSET. IF YOU NEEDED A COAT, HE WOULD HAVE TAKEN HIS OFF AND GIVEN IT TO YOU. HE HAD A SPECIAL CONNECTION WITH HIS NEPHEW AND NIECES WHOM HE LOVED DEARLY. HIS MOST CHERISHED ADVENTURES WERE THEIR TRIPS TO THE ZOO. HE ALWAYS MADE THEIR TIME TOGETHER SPECIAL BECAUSE UNLIKE MANY ADULTS, HE WAS FOREVER YOUNG AT HEART.
JUSTIN RECEIVED HIS WINGS ON SUNDAY, FEBRUARY 13, 2022.  HIS FAMILY FINDS PEACE IN KNOWING HE IS ONCE AGAIN WITH HIS FATHER WHO HE MISSED SO DEARLY AND HE CAN NOW FIND PEACE IN HIS HEART.   HIS JOURNEY HOME IS NOW COMPLETE.   FAMILY WILL RECEIVE FRIENDS AND FAMILY ON FRIDAY, FEBRUARY 18, 2022 FROM 11AM TO 1PM, AT THE WELLMAN FUNERAL HOME, CIRCLEVILLE.  SERVICE WILL BE AT 1PM WITH GRAVESIDE SERVICE FOLLOWING AT PRAIRIE VIEW CEMETERY WITH DR. DOYNE WIGGINS OFFICIATING.