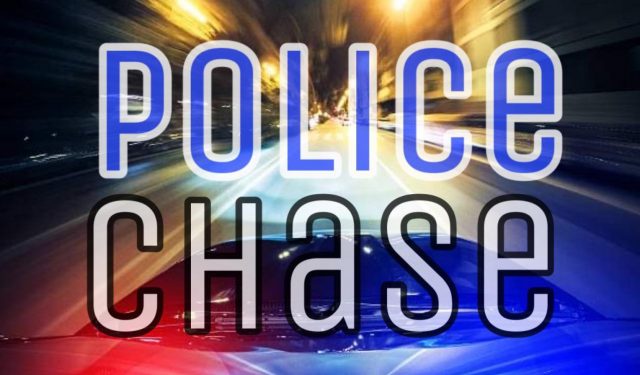 PICKAWAY – A high-speed chase occurred around 1:12 am on Wednesday.
According to Pickaway County reports on 02-17-2022 at 0012 hours, Pickaway Deputy was out with Sgt. Wells with SBPD on a traffic stop in the area of US-23 southbound in the area of Low-Cost Cars when a white SUV with two black racing strips blew by our traffic stop at a high rate of speed with the engine wide open. The vehicle continued southbound on US-23 at a high rate of speed.

The Sheriff Deputy ran back to his cruiser to pursue it. This unit finally caught back up to the vehicle at Pittsburgh Road where he activated the emergency overhead lights and siren when the vehicle began to take off at high rates of speed.

This unit's vehicle topped out at 125MPH and the suspect vehicle was gaining distance on the unit.
"The driver of the vehicle would pick up speed, slow down, and take off again as I got closer. I advised dispatch to contact Post 71 to see if they could get units in place. The suspect vehicle was passing cars and making lane changes without using turn signals," it said in the report.
When the Pickaway Unit arrived in Ross County he lost the chase
"Upon approaching SR-207, this unit was next to a semi when I saw the suspect vehicle take the SR-207 exit and continued westbound. I missed the SR-207 exit and turned around at a crossover in front of Adena Hospital. I
traveled to the SR-207 and SR-104 intersection and terminated the pursuit. Post 71 and Ross County SO continued the pursuit onto US-35 where they terminated as well."
The information from the vehicle including the "racing stripes" was sent forward to units that later on possibly pulled the suspect over.
Ross SO stopped the possible suspect vehicle on US-35 near mile post 30. The vehicle they had stopped was a white 2014 Jeep grand Cherokee with Michigan registration ENW6539. The registered owner of the vehicle has a full extradition warrant out of Michigan for a sex offense. I did not have a vehicle make/model or license plate number at the time of pursuit to determine if that was the vehicle I was in pursuit of.