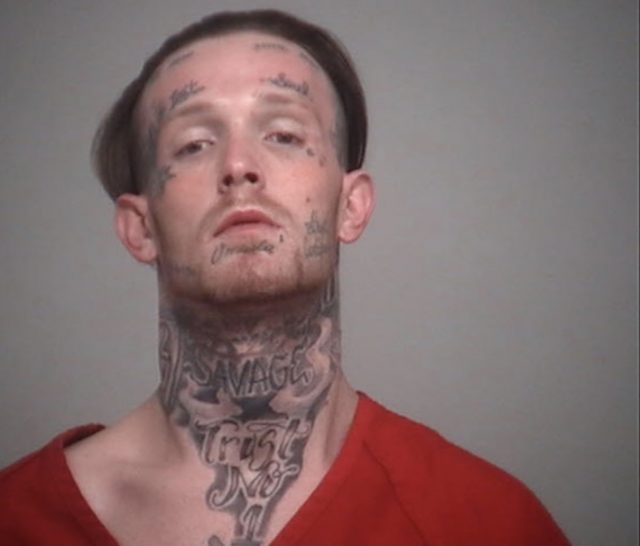 PICKAWAY – Ohio State Highway Patrol and Pickaway Sheriff office are handling a hit skip accident that has ended in two arrests.
Around 9:30 am this morning Pickaway Sheriffs office received a report of a reckless operation and a person all over the roadway in a Brown SUV on US-23 North, but before the Department could intervene the SUV had caused a rollover wreck on US23 around the area of Neville St in Pickaway County.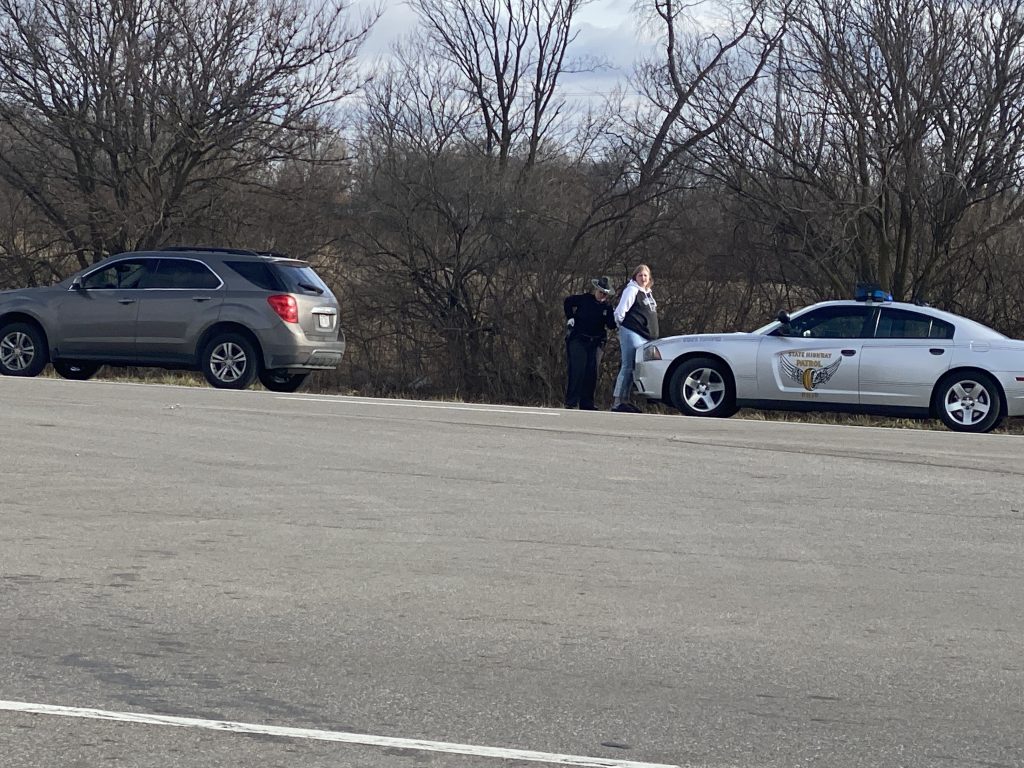 According to the Sheriff's department, the brown SUV then fled the scene and was pulled over close to mile marker 11 on US-23 by Ohio State Highway Patrol. When Law enforcement started questioning the driver they suspected impairment. During the questioning, the officer talking to the passenger asked about a box he was holding and asked to look inside. The Passenger complied and when law enforcement was able to inspect the contents of the box they found several illicit drugs including Methamphetamines, Heroin, Prescription Pills, and other possible drugs not identified yet. A gun and ammo were also found in close proximity to the passenger.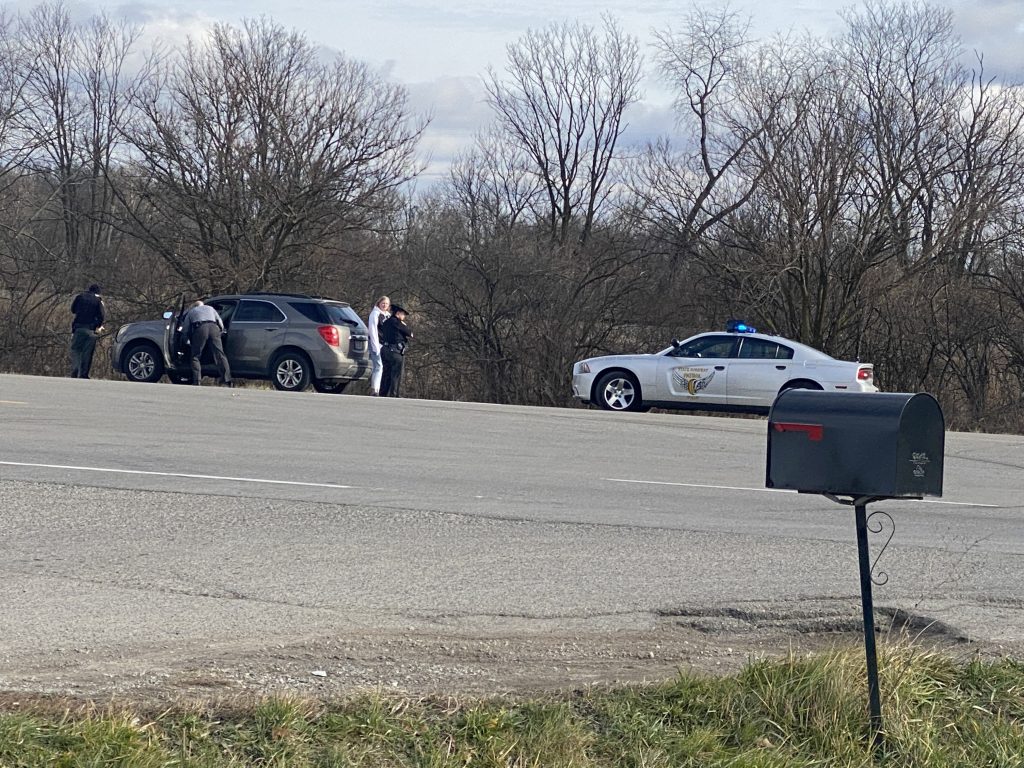 The driver Tiffany Fryer of Columbus who was the driver of the Brown Chevy SUV out was arrested for the hit-skip accident and OVI and was taken to Pickaway County Jail. The passenger Justin Wilson of Washington Court House the passenger in the vehicle was arrested for the drugs and gun that were found inside the vehicle. He was charged with two counts of Possession of Drugs, Trafficking in Drugs, Having Weapons under disability, Drug Paraphernalia, and Improperly Handling firearm in a motor vehicle and is awaiting his court appearance.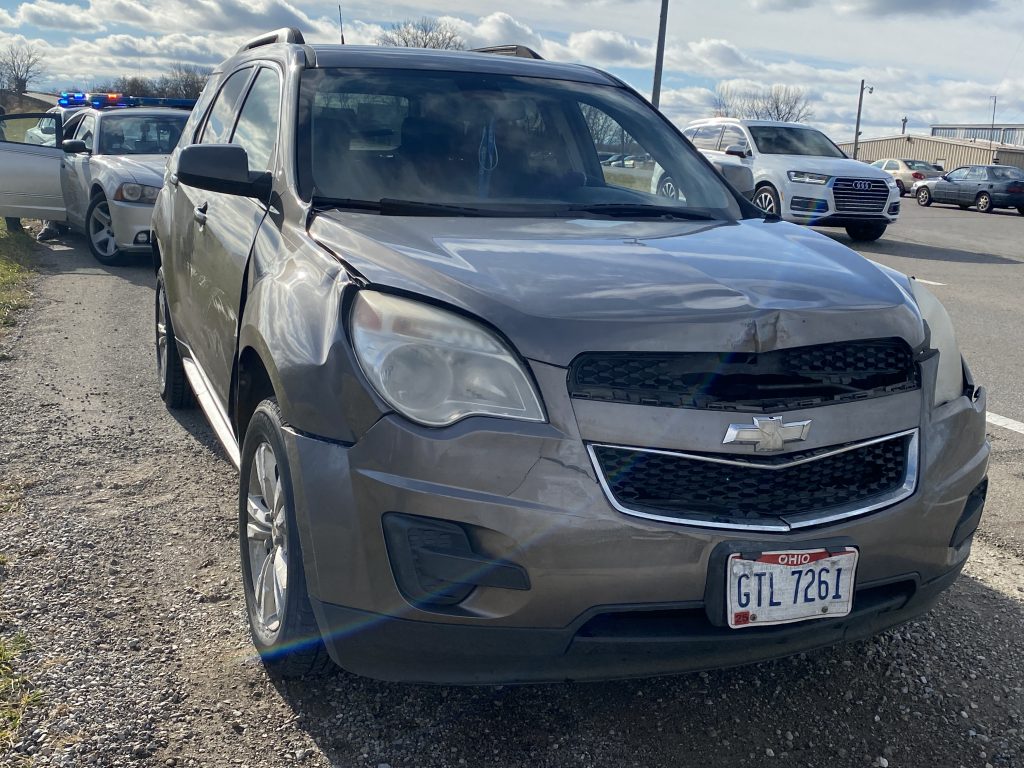 The driver of the Jeep who rolled over in the wreck was transported to Berger Hospital with minor injuries. The woman from Jackson was the only person in the vehicle.