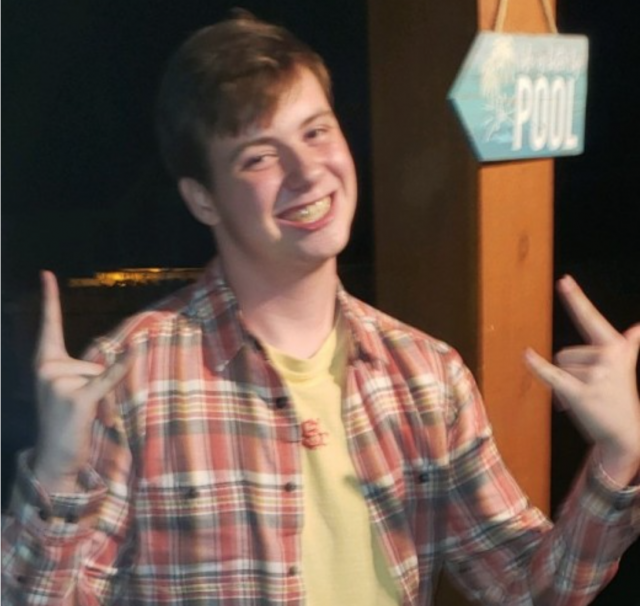 Joshua Lee Fyffe Jr. 17, of Ashville, OH passed away on Sat. Aug. 17, 2019 as a result of a tragic automobile accident.  He was born on Feb. 12, 2002 to Stefani A. Schooley and Joshua Lee Fyffe Sr. in Circleville, OH.  Joshua was a Senior at Teays Valley High School and aspired to be a teacher.
Joshua is survived by mother Stefani A. Schooley (Anthony Gizzi) and father Joshua Lee (Natasha) Fyffe Sr.; brother Landon and sister Ashyah; grandparents, Mamaw Treva (Dale) Costlow, Na Senda (Felix) Fyffe, Chris Schooley; great grandma Linda Welsh; girlfriend Mikaela Chaffin; special aunt Nikki "Kristina" (Cody) Walton; special cousin Myah; numerous aunts, uncles, cousins and friends.  Joshua was preceded in death by great grandparents Kenneth (Barbara Ann) Schooley, Paul and Sharon Welsh, Larry and Emma Smith and Felix and Violet Fyffe; uncle Jeremiah Fyffe.
A Celebration of Joshua's Life will be held on Thurs. Aug. 22nd from 10:00 a.m. to whenever at the Commercial Point Community Men's Club, 26 W. Scioto St. (before Scioto Elem.) Commercial Point, OH 43116.  In lieu of flowers donations may be made in Joshua's memory for a scholarship fund to: TVEF (Teays Valley Educational Foundation), P.O. Box 146, Ashville, OH 43103.  Online condolences at olivercheekfuneralhome.com
My good friend Stefani just lost her 17yr old son in a car accident late Saturday evening, please help me raise money to help her lay her son to rest….
Additionally there is a event set up to help here is the link: https://www.facebook.com/events/221374908810955/