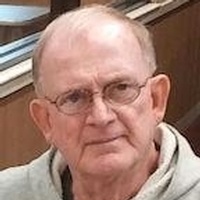 John P. DePugh, 70, of Chillicothe, died 10:40 p.m. Tuesday, July 18, 2017 at Adena Regional Medical Center following a brief illness.
He was born August 12, 1946, in Chillicothe to the late John L. and Mary M. Collins DePugh. On August 19, 1973, he married the former Linda Sue Hutchison who survives.
Also surviving are two sons, John P. DePugh II and Wesley E. DePugh, both of Chillicothe; grandchildren, Skylar, Austin, Miranda, Hailey and Leeyam; two brothers, Alvin (Jeannie) DePugh and Larry DePugh, both of Chillicothe; numerous nieces, nephews, great nieces and nephews; several aunts, uncles and many cousins; several sisters-in-law and brothers-in-law. He was predeceased by a brother, Mike DePugh and an infant sister, Rosalee DePugh; sister-in-law, Tammy Hutchison.
John retired from Kenworth Trucking Company. He served in the U.S. Air Force during the Vietnam war and was a member of the N.R.A., Southern Ohio Bass Fishing League and he loved hunting and fishing.
Funeral service will be 11 a.m. Monday, July 24, 2017 at the WARE FUNERAL HOME with his brother Chaplain Alvin DePugh officiating. Burial will follow in Floral Hills Memory Gardens where military graveside rites will be conducted by the Ross County Veterans Honor Guard. Friends may call at the WARE FUNERAL HOME from 4-6 p.m. on Sunday.
This article originally appeared on The Pickaway News Journal