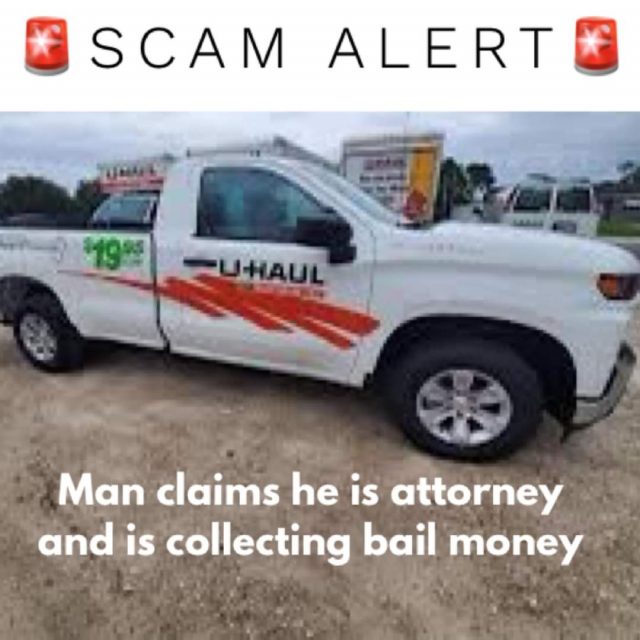 Jackson County OH- This evening (09/03/2020) a male subject was able to successfully dupe a Jackson County resident out of thousands of dollars claiming that the man's family member was in jail and could be bailed out if he was given the bail money.
The original caller was a female claiming to be the victim's daughter-in-law, then she gave the phone to her attorney "Walter Dent". "Walter Dent" said that a municipal court member would be coming to the victim's house to get the money and may be in a UHAUL pickup truck to conceal his identity because the victim didn't have a smart phone or email.
A man driving a UHAUL pickup then showed up at the victim's home and was given the requested bail money.
Court officials nor law enforcement officers will come to your home requesting bail money for someone incarcerated. This is a scam. Do not give them money.