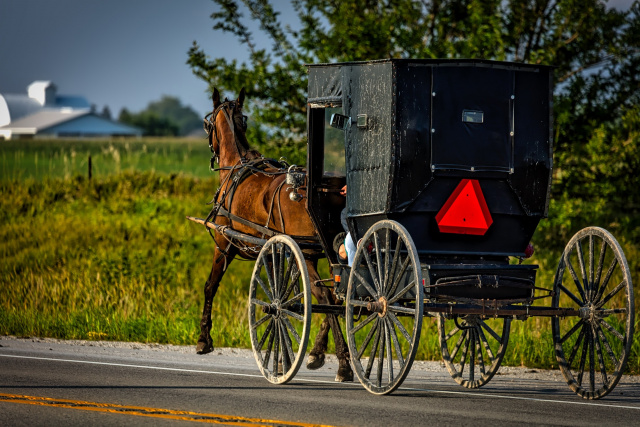 Jackson – Ohio State Highway Patrol is investigating a two-vehicle crash that left a 15-year-old in critical condition.
According to a press release from OSP A 2022 International tractor-trailer operated by Phillip J. Wiederhold, age 32, of Sardinia, Ohio was traveling on state route 32 just east of the County road 24 intersections when an Amish buggy operated by a 15-year-old male from Waverly failed to yield from the stop sign on County road 24 and pulled into the path of the Tractor Trailer.
The Tractor Trailer hit the buggy sending it into the westbound lanes of State Route 32. The 15-year-old was ejected, and the horse was killed. The 15-year-old was transported to Henderson's Area and then transferred by Med flight to Cabell-Huntington Hosptial with serious injuries.
The driver of the Semi was not injured. OSP is still investigating the crash.