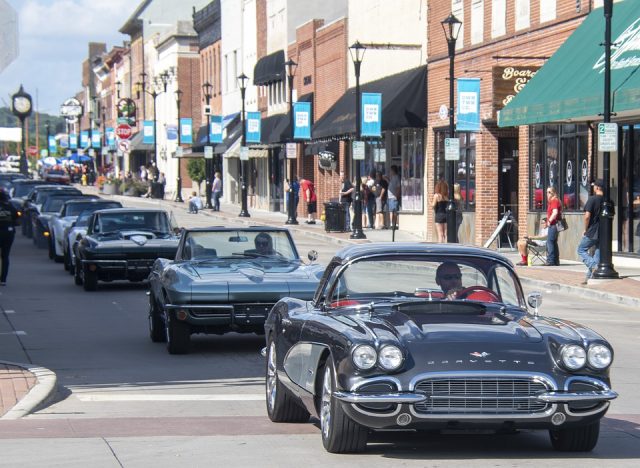 CIRCLEVILLE – It's time to dust off those old hot rods, polish those show cars, and clean up the grocery getters for another year of take back the strip event in Circleville.
Saturday, April 1, Jeff Coleman and the group will start collecting monies for charities and turn Court street into a rolling parade car show.
According to Coleman, the route is unchanged from last year and collection will occur at the old mill again, this month the cruise is collecting for 3 pits, and a lady local non-profit collects and assists with animal care with funds that may not otherwise be available.
What's different, DORA is in full swing in the downtown area Circleville Designated Outdoor Refreshment Area (DORA). Weekly, from 5 pm to 10 pm on Thursdays and Fridays and noon to 10 pm on Saturdays (except during the Pumpkin Show), visitors to downtown Circleville, ages 21 and over may purchase and enjoy an alcoholic beverage (beer wine, or spirits) from a licensed, participating liquor establishment, then sip, stroll, shop and explore within the DORA boundaries.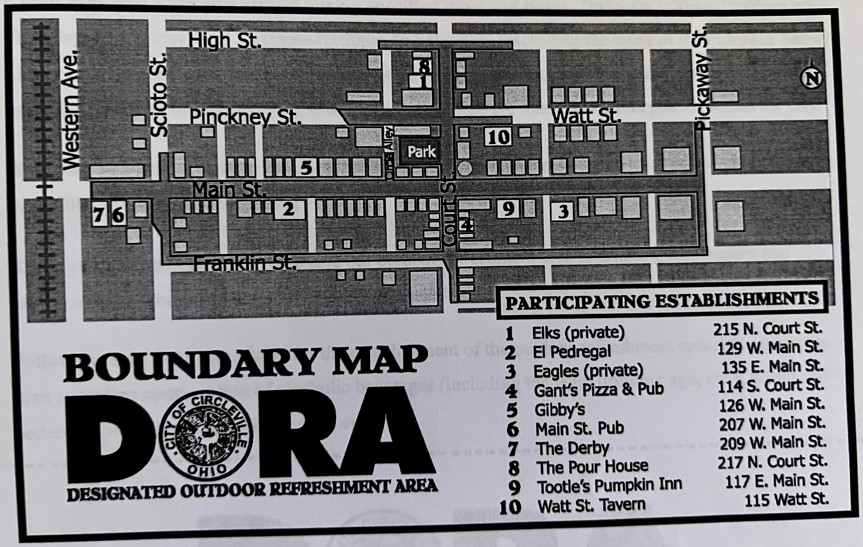 A few new shops are available in downtown Circleville and some of the well-maintained ones. Go check them out.
DORA Guidelines
You may purchase an alcoholic beverage at participating liquor establishments, displaying a White DORA sticker. These stickers will be prominently displayed near the entrance. You may take an alcoholic beverage into participating businesses, displaying a Blue DORA sticker. Businesses that do not wish to participate may be identified by a Red DORA Sticker. You may not bring alcohol into these establishments. There are various reasons a business may or may not participate, please be respectful of the business. Permitted beverages will be provided in a designated DORA cup. These cups may not be reused and must be disposed of before entering another liquor establishment or exiting the DORA boundaries. Only beverages in DORA cups, within the designated boundaries, are permitted and exempt from Circleville's open-container laws. No cans, glass bottles, or outside alcohol is permitted, per the State of Ohio.
Cruising is from 5 to 9 pm some businesses like Richies New York Deli will be open for food, with seats outside where you can sit drinking a beer eat a sandwich, and watch the cars roll by.