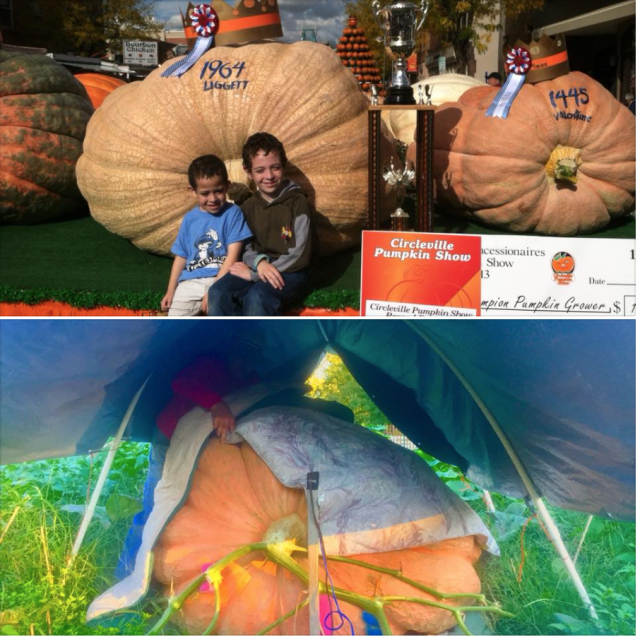 CIRCLEVILLE – Bella Liggett's grandfather is know in the Pickaway county area for growing big pumpkins. Seems like the "green thumb" has been passed down.  This is Bella's first year growing a giant pumpkin.  Dr. Liggett holds the record of heaviest pumpkin weighed in at the Pumpkin Show at 1964 lbs.  Dr. Liggett lost his pumpkin this year due to rain and fungus. Where he failed Bella had the initiative to cover and protect her vine, growing her pumpkin to fruition.  Bella's first year has been a success, maybe even a record-breaking success.  Compare the pictures of Dr. Liggetts record-breaking pumpkin and Bella's pumpkin this year.  What will it weigh?  Wednesday October 18th noon will be the pumpkin weigh in and we will all find out.
- Advertisement -
The Pictures below were taken a month in a half ago. The pumpkin has grown since then.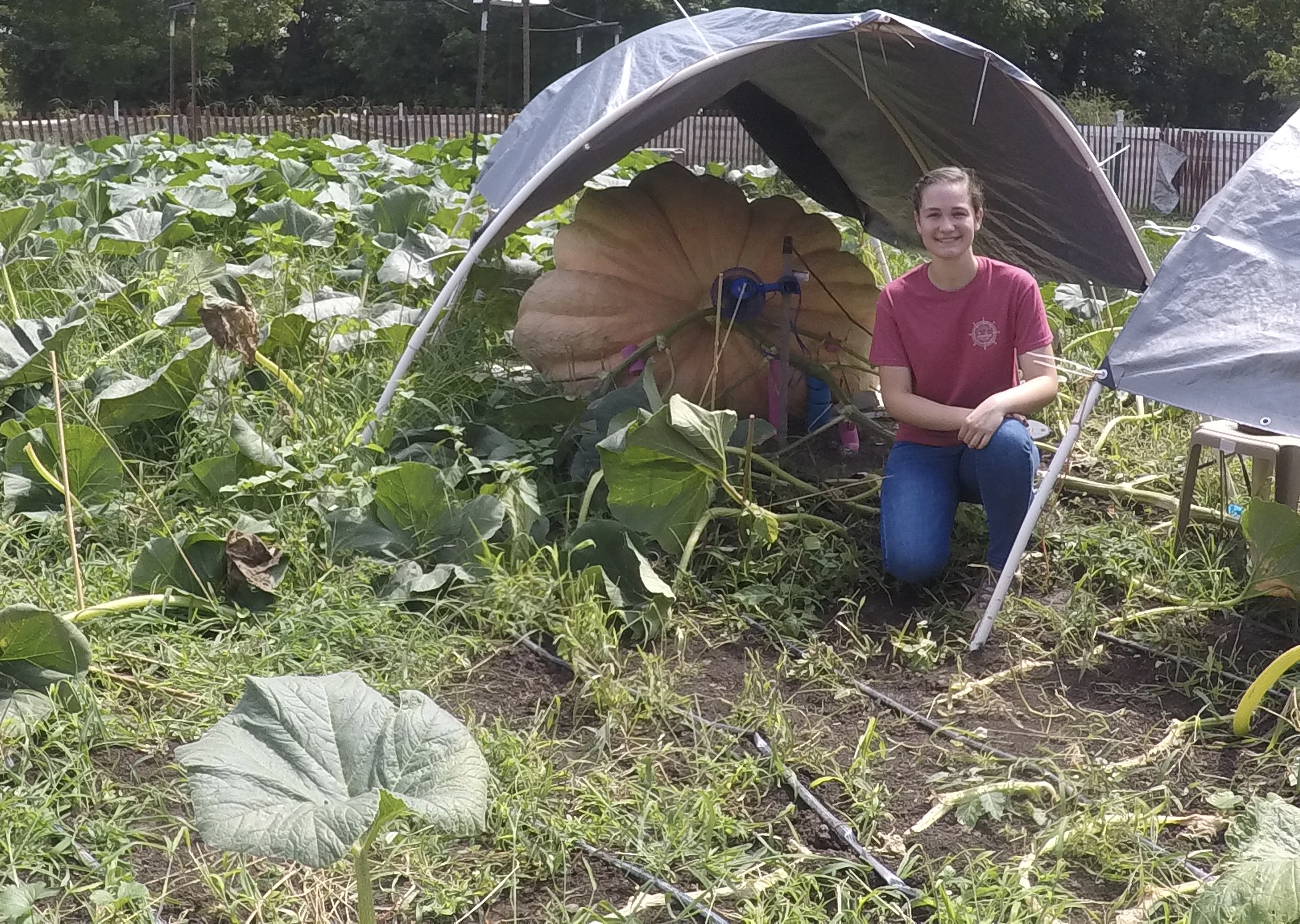 "My granddaughter planted the seed herself. She takes care of the pumpkin herself." said Dr. Liggett.  Bella Liggett is now enrolled in The Ohio State University. She is majoring in Forensic biology and minoring in Forensic science. Bella said, "I was curious about genetics with the pumpkins." I've worked in the patch with my grandfather for years, but growing my own has been much more challenging." This is Bella's first year growing a giant pumpkin by herself.
Dr. Liggett said, "Bella's pumpkin is bigger than the one i turned in last year. I'm very proud of my granddaughter. I am very impressed with her care and her dedication to growing a competitive pumpkin." Will she weigh in and break her grandfathers record? Sciotopost will be with Bella and her pumpkin live tomorrow night at 4:30 a Facebook live event!