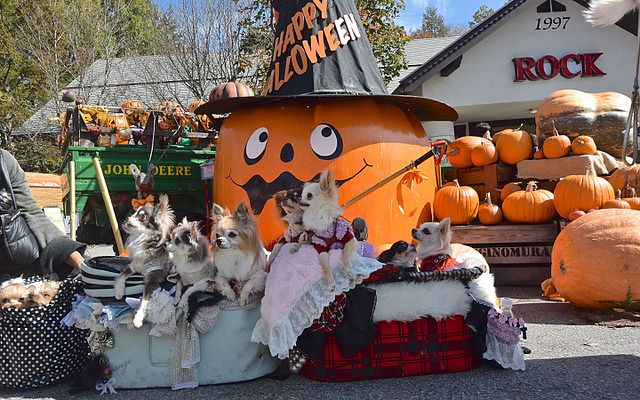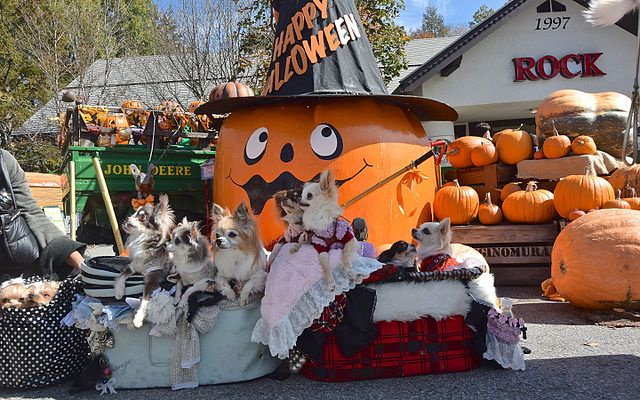 #5 – Pug
Are you a Pug lover? We have 51 pugs or pug mixed breeds registered throughout Pickaway County. When I see a Pug I can't help but think about the movie series, Men in Black. If there were an award for a smashed in face and big bulging eyes, Frank the Pug would win every time. My favorite scene is Frank the Dog sitting in the car listening to "Who let the dogs out". Pugs could easily pass as aliens for trick or treat.
#4 – Bull Terrier
Most of us didn't know what a Bull Terrier was until the commercials featuring Spuds Makenzie. Spuds became a pop culture icon in the 1980's despite the Bull Terrier's funny looking snout. Its like their heads are rounded on top like a pumpkin. You might say their heads look more like a Frankenstein dog with a goat head on a dog body. But somebody loves them, there are 5 registered in the county.
#3 – Bloodhound
The name alone can bring chills down your spine during the Halloween season; "Blood" hound. Like any good vampire would want to own one because they could track down blood. The 11 Bloodhounds registered in our county probably look mostly alike; sagging skin everywhere, long floppy ears and droopy eyes. If the name "Blood" hound wasn't enough, they look like a dog inside a big sack of skin sagging from their bodies.
#2 – Chinese Crested
The three registered owners of Chinese Crested dogs no doubt love them. All of them, their hairless bodies, furry head and feet. Oh yes, and maybe a patch of fur on their tails. They have this little prance to them as they approach kind of like a movie star walking the red carpet until they get close enough for you to see they have no body hair. Like a zombie but pretty with a wig like the character Fluffy in Disney's 102 dalmatians. They are not the only zombie dog for Halloween.
#1 – Xoloitzcuintli (Xolo) Mexican Hairless Dog
Taking the top spot of spookiest dogs is the Xolo, not to be mistaken for a Chupacabra. Their nearly hairless bodies put them into the category with Zombies. Perhaps even more frightening is a trait of a small patch of hair standing straight up on their forehead. So spooky their cute if you're a fan of the character Dante in the Pixar movie Coco. While there doesn't appear to be any Xolo's registered in Pickaway County, I hope to see one walking on the sidewalks for trick or treat.
This article is intended to bring humor to the season and not meant to disparage any particular dog breed. We appreciate all dog breeds at the shelter, even the spooky ones!