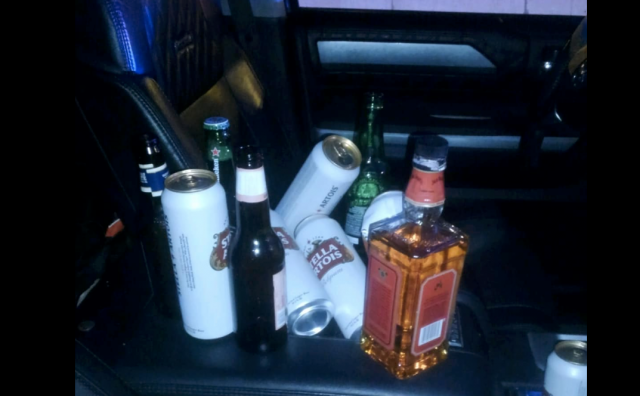 Franklin – Franklin County says that a man who hit that back of a cruiser had a huge assortment of contraband he was carrying.
Police reported that cruiser was rear ended on the North side of I-270 around the State Route 3 exit when deputy was outside the vehicle. The officer has stopped to check on a disabled vehicle when the cruiser was struck. The officer reported only minor injuries.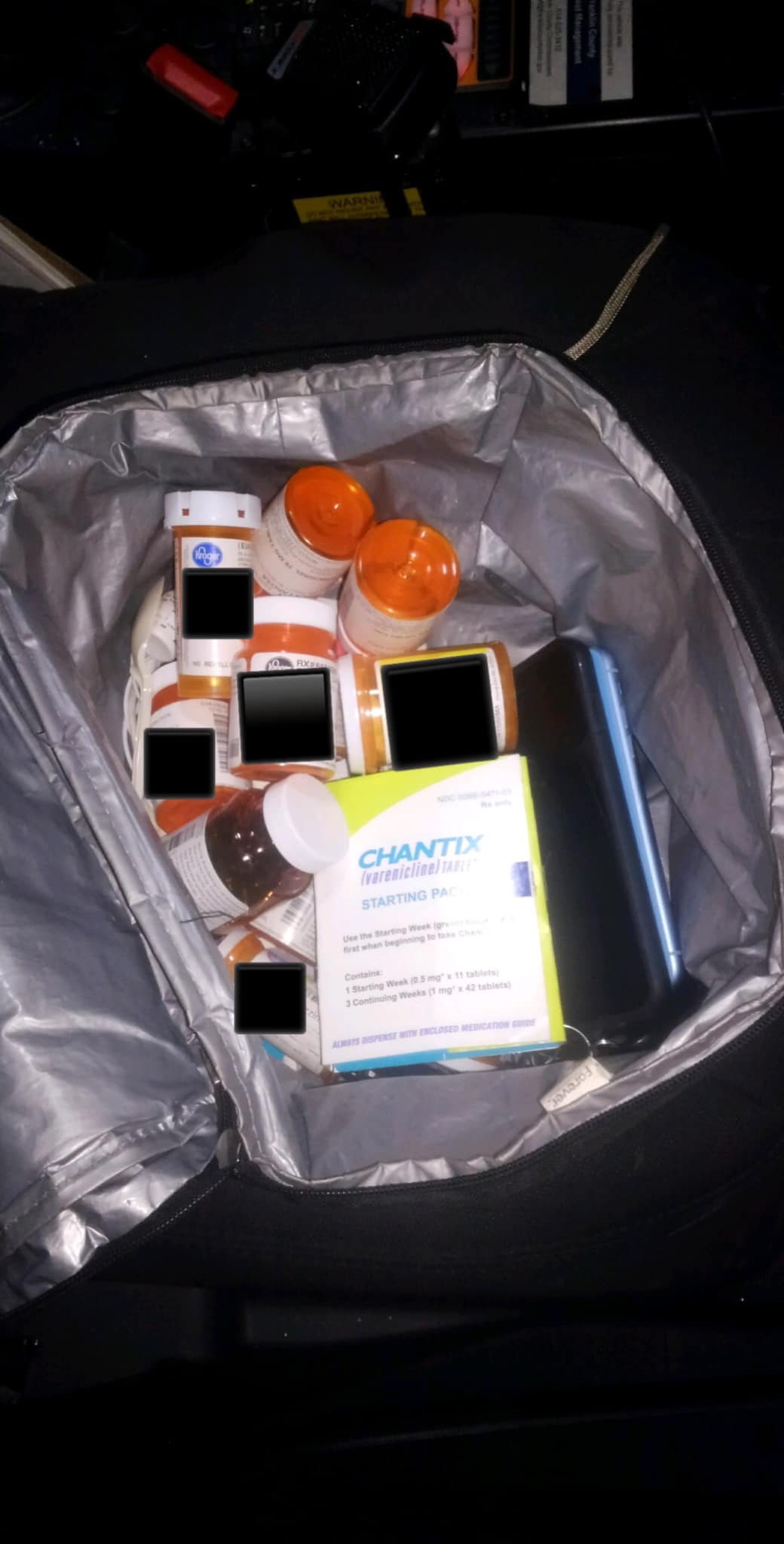 After the crash police investigated the driver and searched the contents of his vehicle and found a combination of different beers, hard liquor and a tote full of prescription pills. The man was placed under arrest and charged with operating under the influence. More charges are possible.