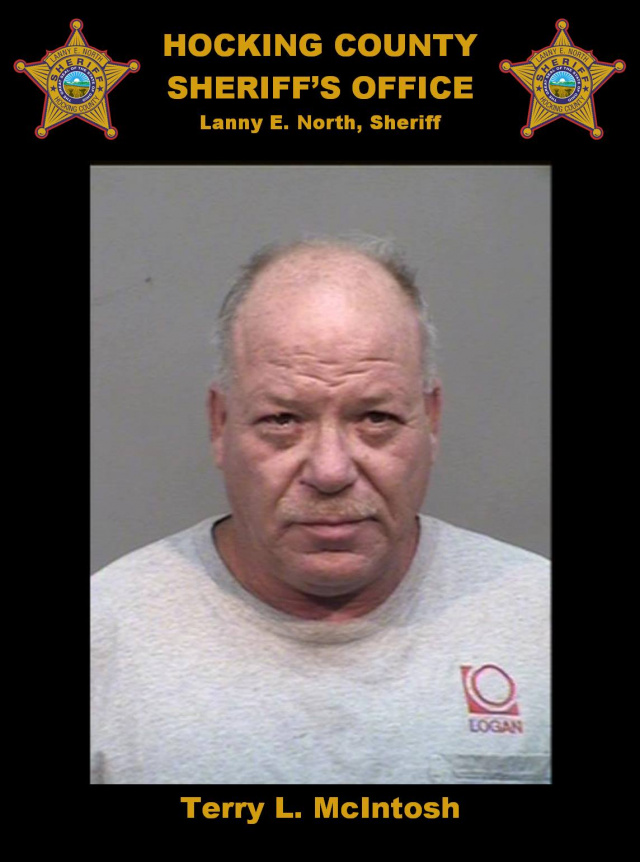 HOCKING COUNTY – On Tuesday, October 23rd, the Hocking County Sheriff's Office Detective Bureau assisted the Internet Crimes Against Children (ICAC) Task Force in executing a search warrant on Warner Avenue, in the City of Logan.

Investigators seized numerous pieces of computer equipment and interviewed the suspect who confessed to viewing and sharing child pornography.
Terry L. McIntosh, 54 of Logan, was arrested and charged with three counts of Pandering Obscenity Involving a Minor, a Felony of the 4th degree.
McIntosh was transported to the Regional Jail to await his arraignment in Hocking County Municipal Court. Additional charges may be presented to the Hocking County Grand Jury at a later date.
ICAC recently raided and charged two people in the Pickaway County Circleville area, local Sheriffs, and City Police work hand and hand with ICAC to identify and prosocute these criminals.